Size Chart
*Men's shoes and women's shoes have different sizes, please choose the shoes and size you need according to your gender.
👇This is the size of a women's shoes.👇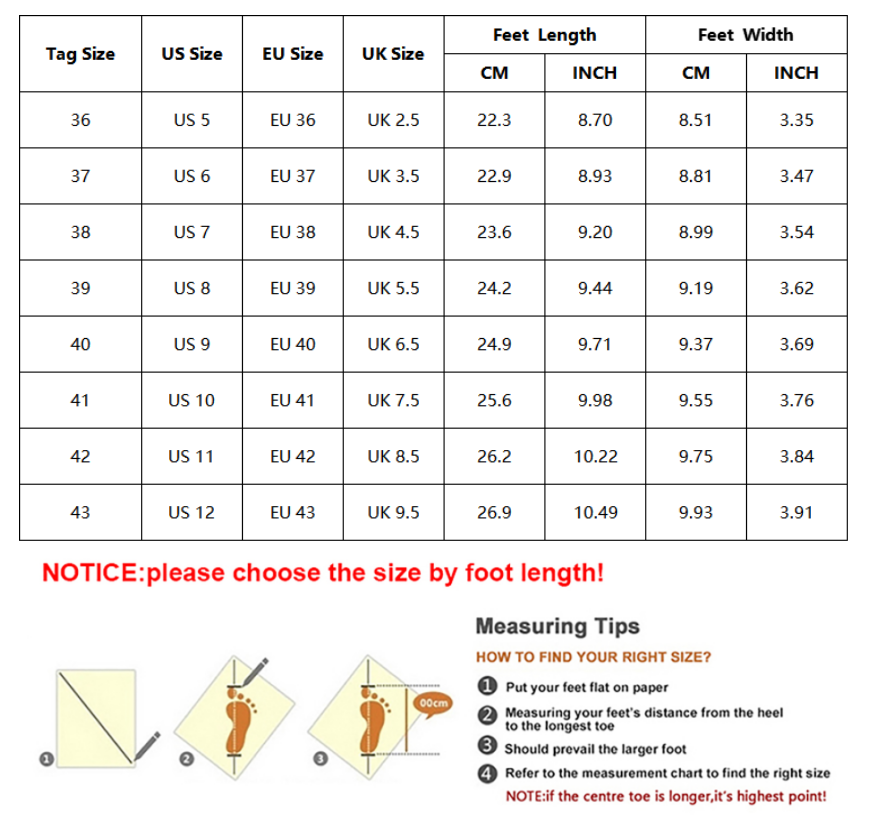 Important Notice:
Choose the shoes size refer to your FOOT LENGTH.(Size Chart can help you solve 90% of size choosing problem.)
✬✭✮If foot is thick and wide, you can choose one size bigger.
✬✭✮If foot is narrow and thin, you can choose one size smaller.
✬✭✮If you don't clear how to choose, please feel free to contact us.

Just So So Fashion Snearkers Non Slip Blade Type Walking Shoes KEY FEATURES
Fashion unique design perfect choice to pair with any occasion.
Knit upper material make it possible that your feet free breath when you run or walk. It's soft and protective to cushion your every step.
Rubber material of sole possesses high durability for prolonging the wearing time of our shoes.
The elastic blade soles have high flexibility which allows the shoes to bend strongly while doing sports.
Perfect for casual, walking, travel, running, jogging,training, physical exercises and other light sports etc.
Breathability and ultra-light maximize the upper and let your foot forever keeps cool and dry.
Just So So Fashion Snearkers Non Slip Blade Type Walking Shoes

 

PRODUCT DETAILS