Solar Flower Lamp Details:
Colorful artificial watercress of flower garden stake lights. The flowers petal is exquisitely designed to imitate real flowers, make your garden colorful with these unique decorative solar lights, they will bring you the spring garden decoration
Flower-shaped stake light with 3 colors. Perfect use as path lights and in-ground lights. Suitable for the Garden, Flowerbed, Fence, Walkway, Balcony, and Around the pool
This landscape solar flower light is designed with heat and water resistance IP65 and it survives hot, rain, cold, and frost. Flowers and stems are made of high-quality materials and have been proven to be used in inclement weather
Automatically lights up in the dusk to illuminate your garden and pathway. This is also the perfect gift for your beloved friends and family.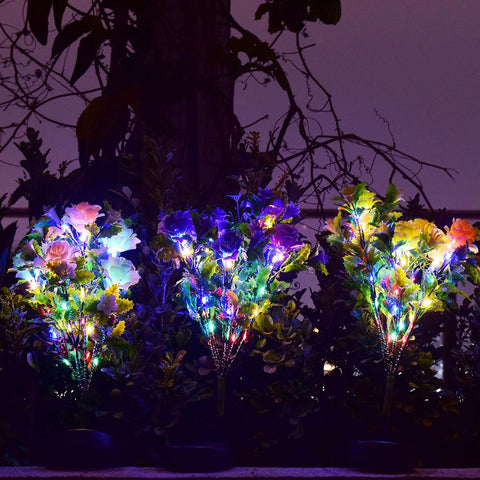 Features:
Solar energy is automatically charged, and it will automatically turn on at night after sunlight during the day.
Durable, Eco-friendly, and Reliable: No power cord required, no electricity cost, no conventional energy consumption also waterproof, corrosion-proof, and can work outdoors on rainy days
The beautiful carnation lamp is made of PVC, carefully engraved, and cute in shape.
Suitable for outdoor courtyards, gardens, roads, residential walls, rooftops, villas, etc.
Quality Guarantee. We have faith in our product and always back it up with trustful customer service, please reach out to us if you have any questions or problems about our products.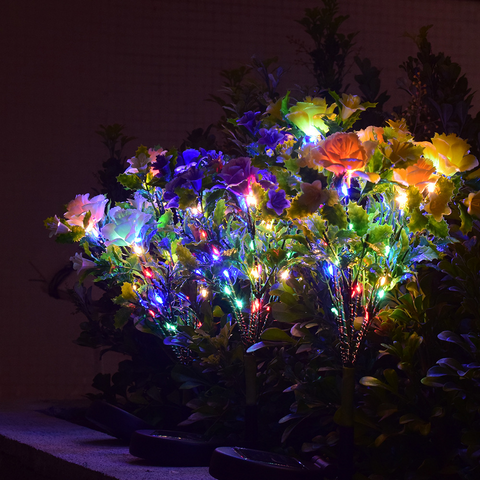 Specifications:
Color: White Purple Yellow
Material: PVC + Steel
Waterproof: IP55
Length: 75cm