💖 A classic racing car as a windmill for the garden or on the balcony?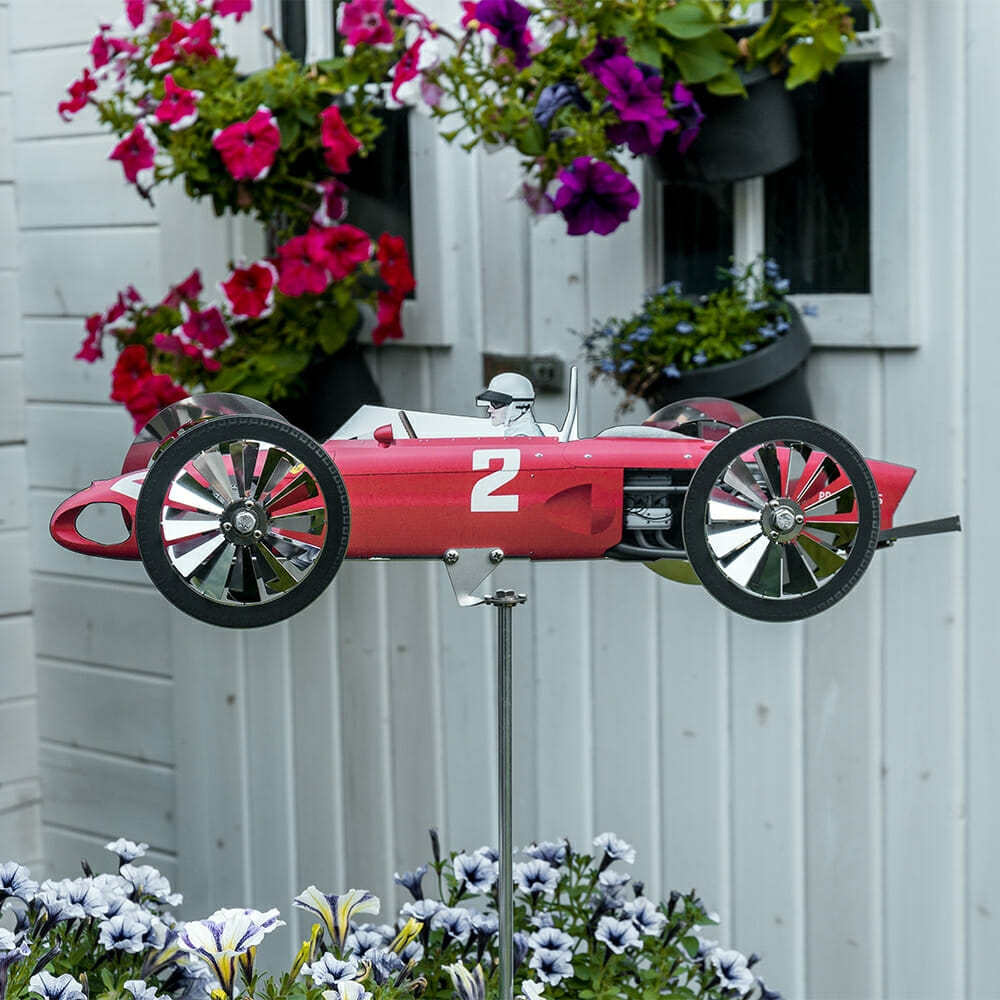 Turn your own garden or balcony into a racing circuit and enjoy the rims flashing at top speed and the wonderful driving action as the fast 1960s wind turbine cars hit the wind in your backyard.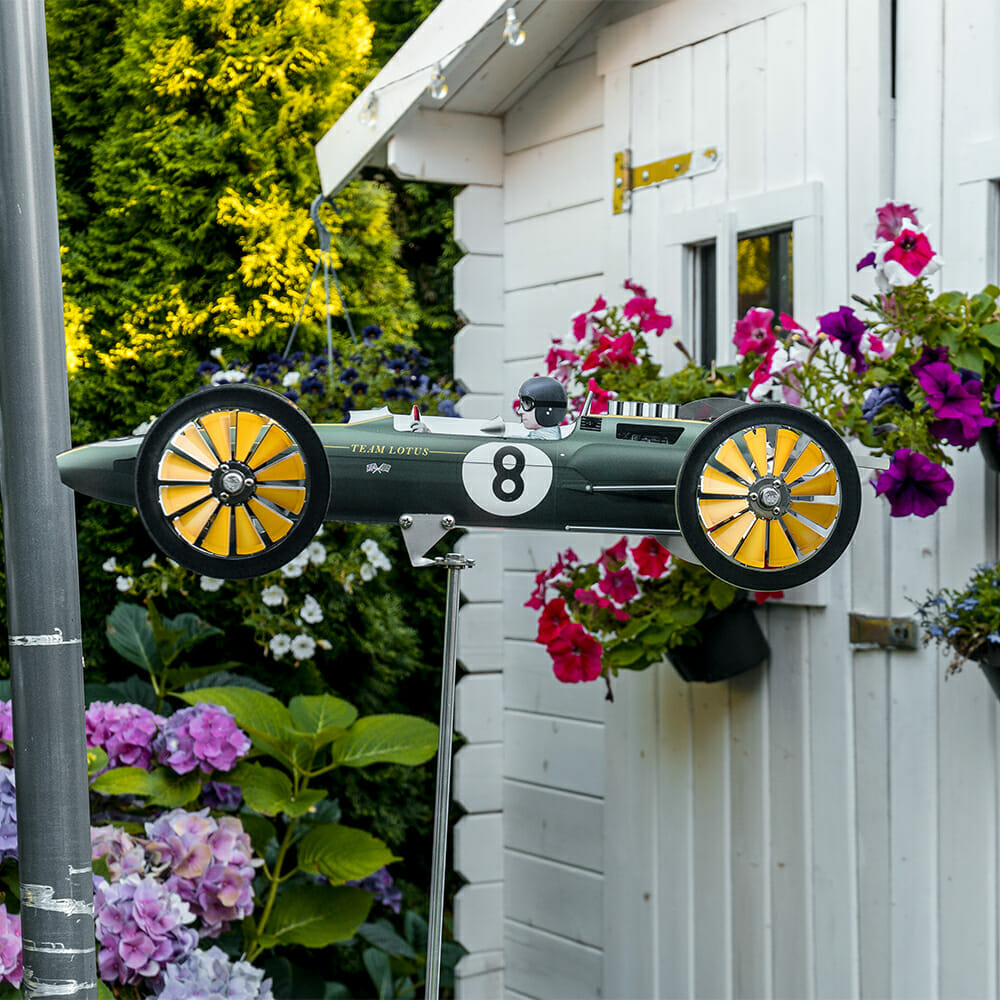 The Formula 1 racing car Lotus 25 is undoubtedly a milestone in racing history and there are many reasons for wesgift to include this vehicle as a wind spinner car in the new product line. Among other things, it is the first Formula 1 car with a monocoque-like construction, which is also standard in racing today for safety reasons. Instead of the usual grid frame, Lotus used a riveted aluminum box frame with a non-load-bearing body on top. The result was higher torsional stiffness at lower weight.
Create this new line of wind turbine cars inspired by classic racing shows. They are so much fun and the perfect addition to your garden.
🌟DETAILS🌟:
Handmade
Size : ength: 45 cm; Width: 13 cm; Height on the stick: approx. 70 cm
material:Stainless steel