Specifications
Material: PE Plastic
Color: Transparent
Diameter: 7cm environmental protection thickening
Product Category: Ocean Ball
This Polyethylene Ball Pit Balls is a universal toy for toddlers. Ideal for filling ball pits, swimming pools, which guarantees great fun. Who does not like diving and swimming in balls? The product is top quality which is a must-have at home.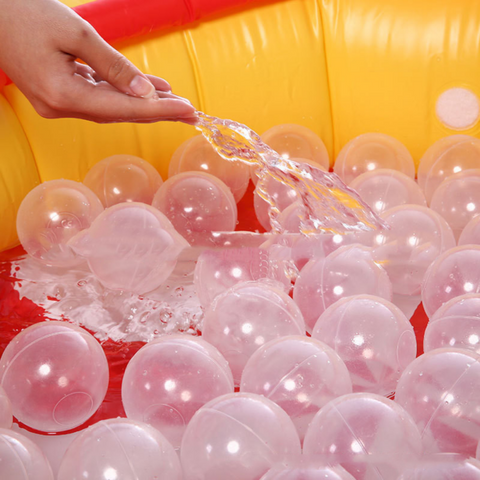 Depending on the age, the child while playing with the balls practices motoric skills, strengthens grasp, and develops movement-visual coordination. The balls have an ideally round shape, fit for the kid's hand. Using them, children learn easily. The balls can be touched, seen, played with, make patterns with them or sort them by colours when coombined with other colors. These balls are also perfect for play pen, puffed swimming pool with water and will make the bath in the tube nicer.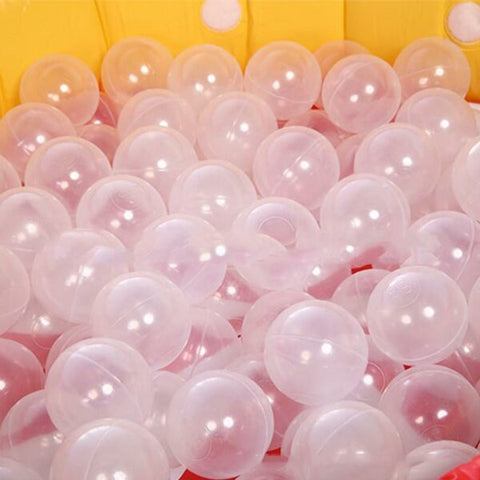 The plastic balls are manufactured from the best materials and fulfill all requirements making them safe for Your Child. The balls are light and pleasant to touch, they are not to be deformed. With strong grasp by the child the ball deforms but in a moment it returns to its primary shape. They are odourless.