"Breathe, breathe in the air.
  Don't be afraid to care.
  Leave but don't leave me.
  Look around and choose your own ground."
🏳️‍🌈⃤ The Dark Side of the Moon album was released in March of 1973 and is very well known throughout the music industry and anyone who grew up in this era.
Pay tribute to Pink Floyd's iconic album with this Dark Side of the Moon panel.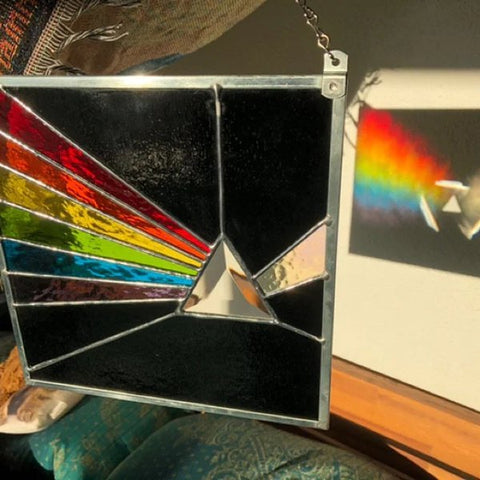 ✨Bringing the beauty to life in a glass!
This gorgeous piece commands your attention and livens up any space.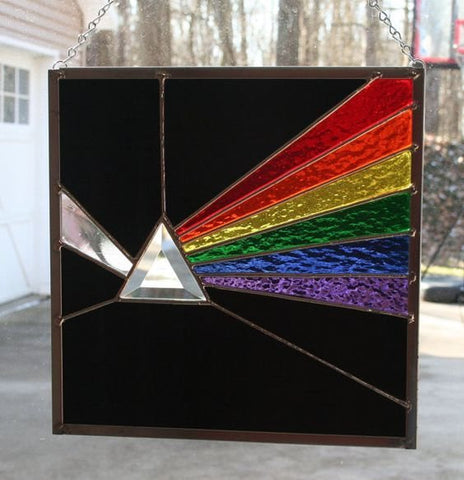 It is a perfect gift! Make your favorite Pink Floyd fan's day when you present them with this beautiful suncatcher!
Specifications:
Material: acrylic

The dimensions are approximately 8'' x  8''; 10'' x  10''