These horseshoes have been on Dutch horses and are packed with luck. They make for a real unique gift for the new couple, or for any one in need of a bit of luck!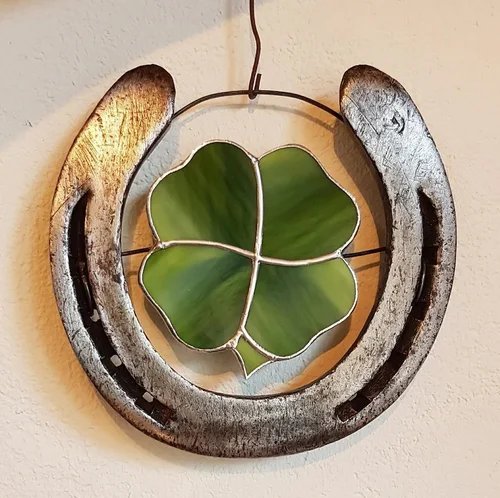 🎁These handicrafts is made of recycled horseshoes and is hand-made, which can bring good luck to you!💘It can be hung outdoors or on a window, it is beautiful scenery.🎁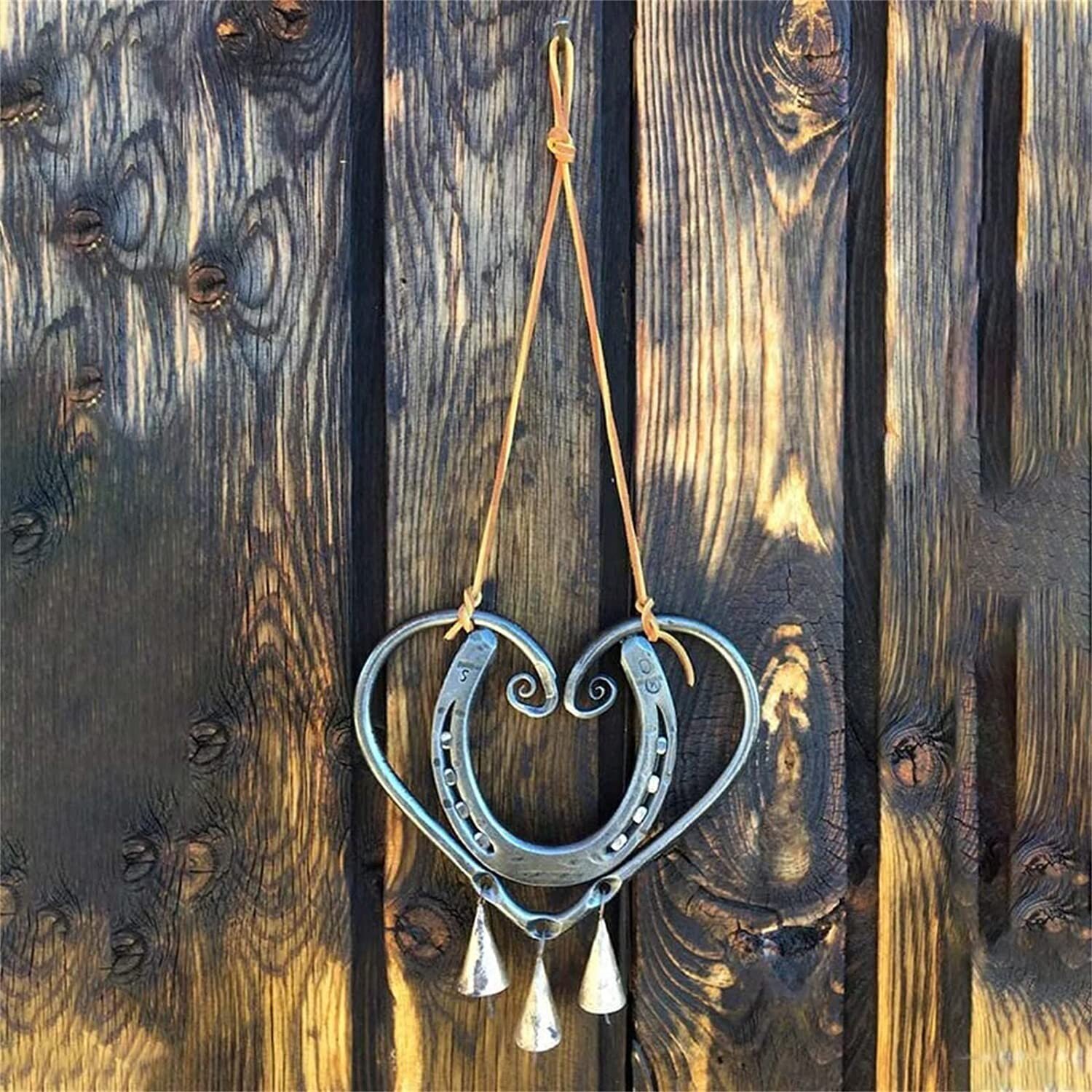 💖The flower language of calla lily is unwavering love to death and unwavering loyalty, so it is often used as a bouquet for wedding brides. The wind chimes in the heart of the horseshoe will also bring you a pure and flawless love.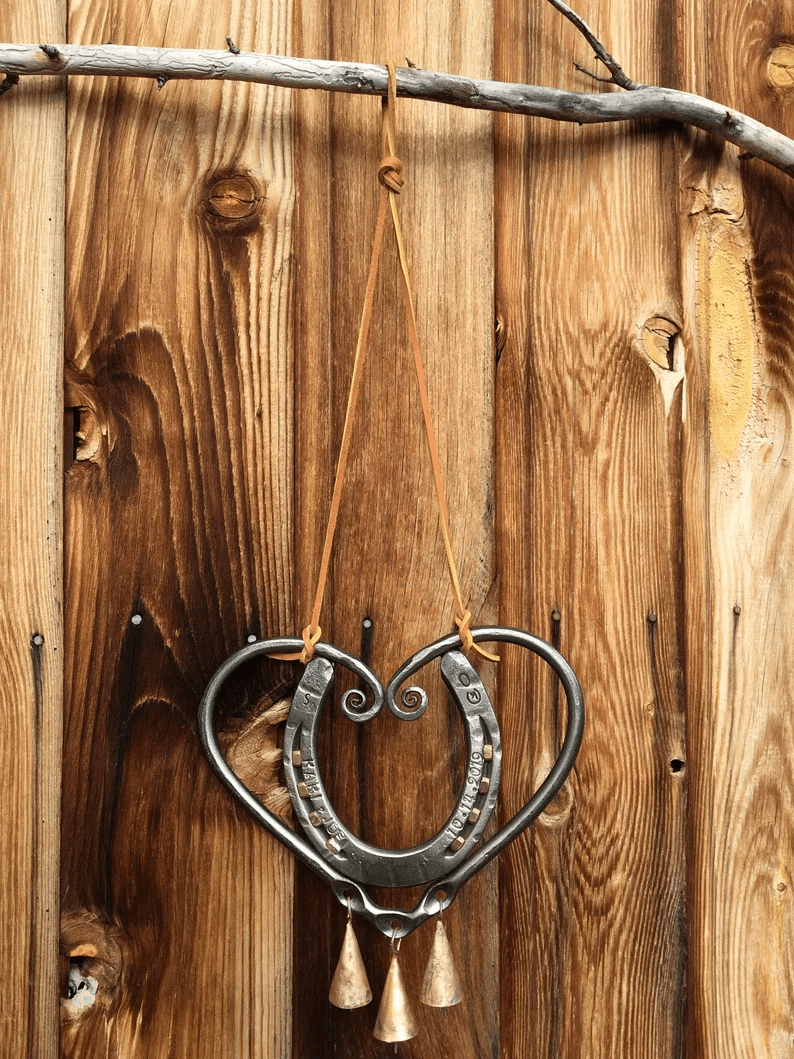 ✨These handicrafts are made of recycled horseshoes, adhering to the concept of environmental protection, and discovering the goodness that can be used in life, each one is unique. Believe me, this must be a great gift.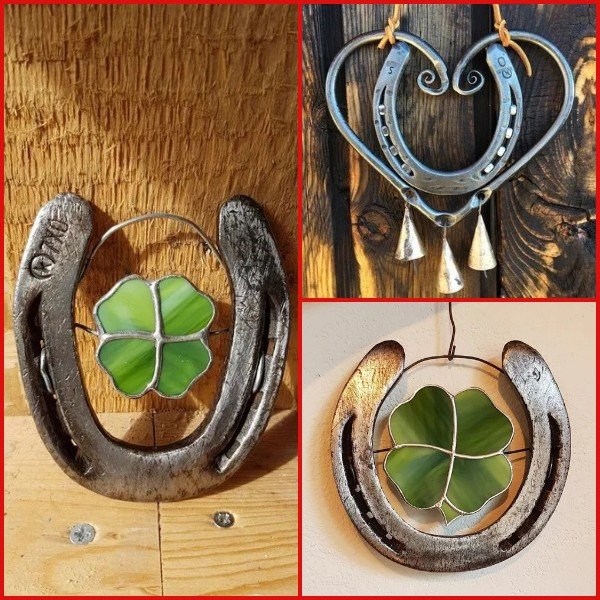 Materials: recycled, horseshoe heart,outdoor, metal, bell.
【The Meaning Of Love Wind Chimes】:Wind chimes are mascots, it is magical and easy to get love, safety, happiness, health and peace. It also symbolizes wealth. The breeze blew, and the wind chimes made a crisp and graceful tone. This is definitely the voice that surprises you! 

【The Meaning Of Four-leaf clovers】:Four-leaf clovers, aside from being considered good luck, are said to be symbols of faith, love, hope, and good fortune.

【Beautiful Decoration】:Beautiful lucky horseshoe handicrafts are suitable for outdoor gardens, halls, terraces, lawns, yards, living rooms and windows, porches, balconies, walls and even rooms.
SIZE : Love Wind Chimes: 9.84 inches * 7.87 inches/ Four-leaf clovers: 3.937inches * 3.937inches
🤝Handmade, it will sell out fast. 
🤝Please support genuine products, sold in other stores are pirated products, Please look for ours.
Thank you for shopping with us!💖