A revolutionary feeding system
Attract more hummingbirds to your yard with just one feeder thanks to the unique design of this bob's hummingbird feeder. The hummerbar provides a long, flute-like shape that hangs horizontally, providing hummingbirds access to its 22 flower-shaped feeding ports.



Provides a 360-degree view for hummingbirds
One of the most notable benefits of bob's hummingbird feeder® is the horizontal orientation. This design provides hummingbirds with a 360-degree view of their environment while they feed. This aligns with their natural instinct to check for danger. With traditional vertical feeders, their view is impeded and hummingbirds need to check for danger more frequently. This horizontal style prevents them from having to stop feeding to make sure they are safe.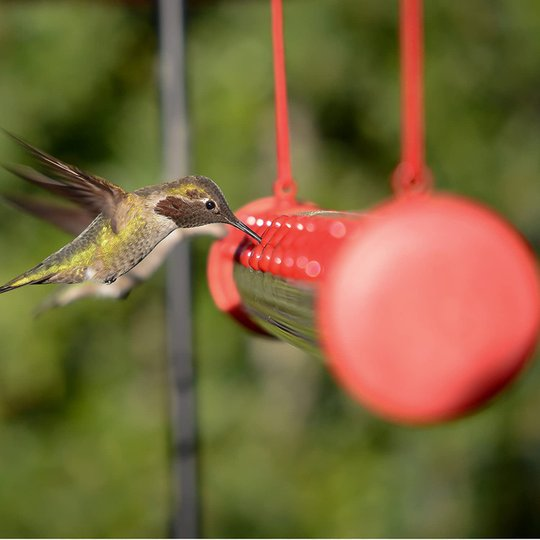 Easy to hang & fill
Using the two, included, adjustable cords, the hummerbar hangs easily from a convenient location like two shepard's hooks, trellis, or from the eaves of a house in front of a viewing window. Make sure the hummerbar is level, then fill it half-way with bob's hummingbird nectar, using the small funnel provided. When finished, simply insert the rubber stopper back into the hole on the top of the feeder, and wait for hungry hummingbirds to arrive.
The 16 In hummerbar works best when filled halfway, with up to 2 cups (24 ounces) of nectar. As the nectar level drops to the bottom, hummingbirds can still reach it using their long bills and tongues, just like they reach deep into flowers to find nectar.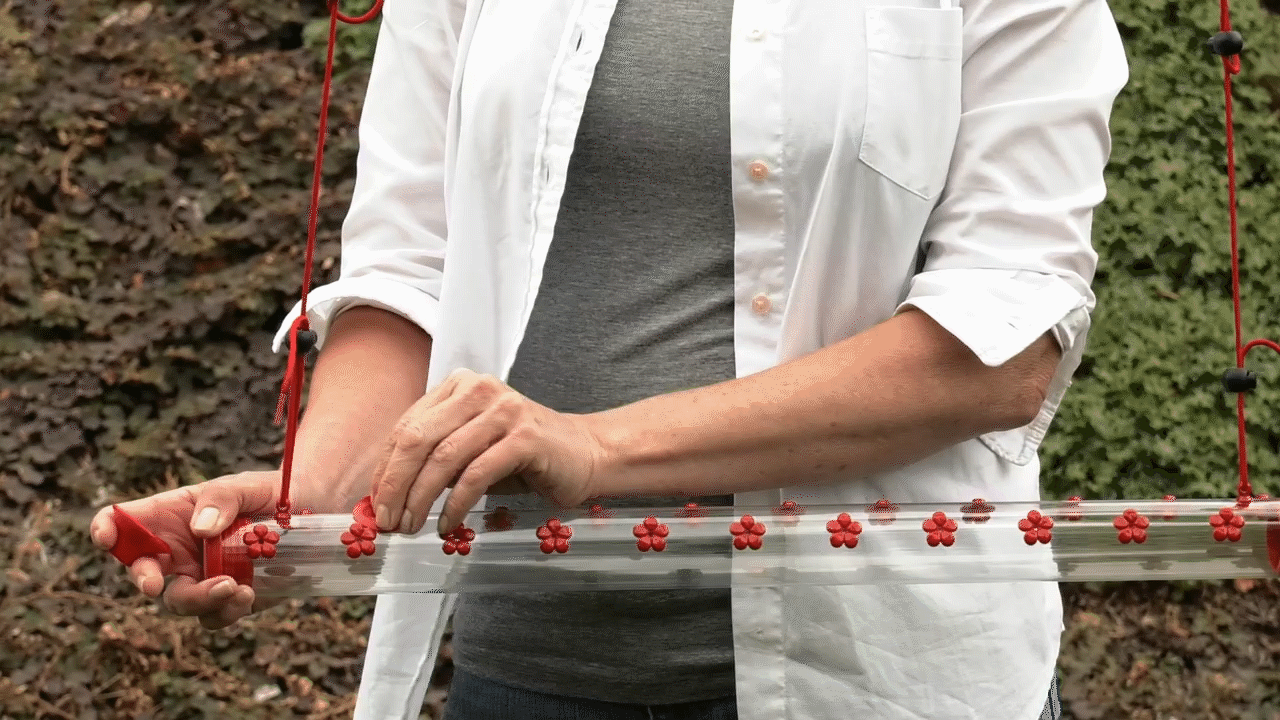 Easy to fill and clean
To allow for easy filling, this feeder comes complete with a mini funnel. You don't even need to take down the feeder to refill it! Once the feeder is hung and leveled, simply remove the rubber stopper and insert the funnel to fill. In addition, the smooth plastic is easy to clean so that your hummers always have access to a fresh and healthy nectar supply.