Brushing oil and dressing on our meat, pastries, and vegetables is a very important part of meal preparation and decoration. With the Heat-Resistant Oil Bottle Brush, you can carry out this task precisely and efficiently. All you have to do is fill up the bottle with oil or any other liquid needed, then you can apply it in controlled quantities.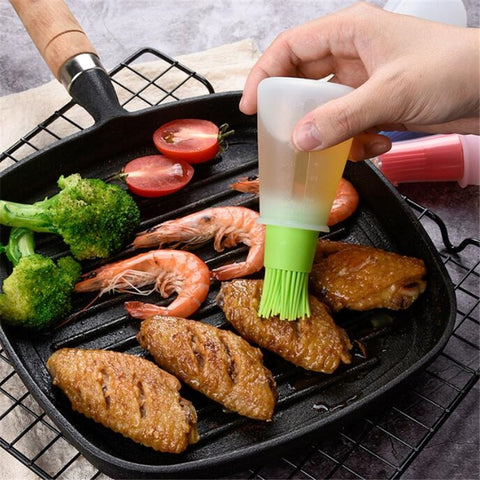 The Oil Bottle Brush's brush head has a small hole at its center, which releases certain amounts of oil, according to the pressure you use in squeezing the bottle. With this bottle brush, you will not experience accidental spills or over usage of oil or any other cooking liquid. You will apply the exact amount of liquid you need to give your meal a nice finish. Each bottle brush has a cover, so after use, you can simply cover it to prevent dust from falling into it.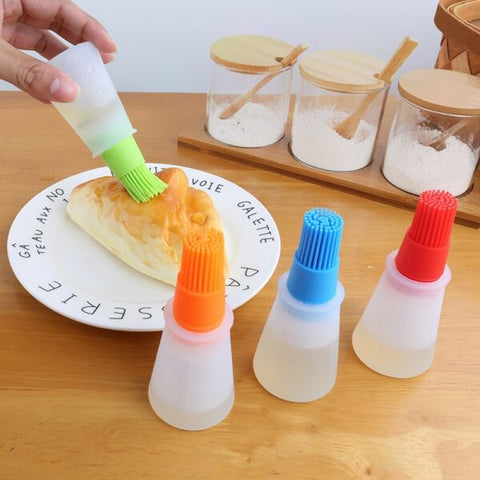 One great advantage of this Oil Bottle Brush is that it will not develop a bad smell or change its color due to stains, even after a long period of time. This is because unlike other brushes this one is made of food-grade silicone, it is non-toxic and safe to use. Bacteria or mold will not be able to grow on this brush, making it more hygienic than most. Another thing is that food particles will never come in contact or mix with the rest of your oil.
It is super easy to clean, the silicone brush head can be removed and the brushes can be easily cleaned by hand. You could also use your dishwasher.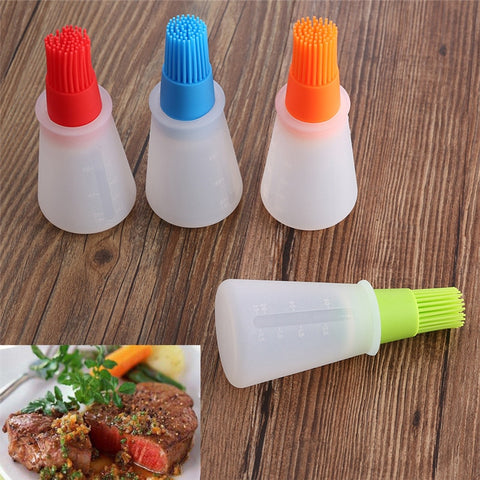 The bottle brush is heat-resistant, so even when your food is still cooking on the pan or grill, you can apply oil on it with this brush. It can resist hot temperatures of up to 200°C and cold temperatures of -20°C. It can be used on flat surfaces and irregular surfaces due to its unique design.
When you think of your everyday cooking utensils this Bottle Brush should be one of them. It is great for oiling pans, applying BBQ sauces, and brushing pastries. You could even microwave butter in the glass jar, pour it into the bottle brush and brush the melted butter onto your meat or vegetables.