Product Details:
Materials: Wood, metal, leather, paint, Resin

Constructed of distressed premium wood planks and leather rim tooled, painted and highlighted to look like battleworn forged iron. The shield boss on this magnificent shield is real 12 gauge hammered blackened steel.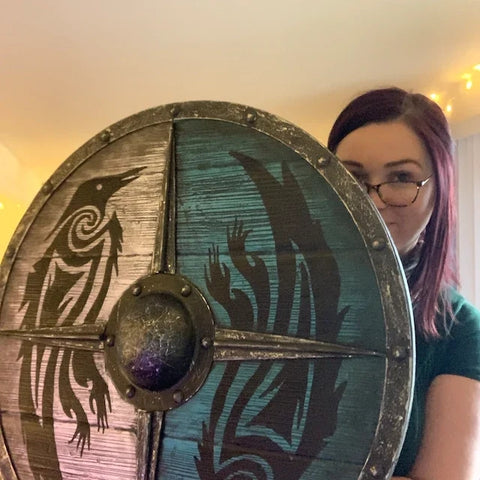 The battleworn detailed finish simulates a true one of a kind shield from Valhalla. The inside of the shield has a dark brown and oak wood handle wrapped with black genuine calfskin leather.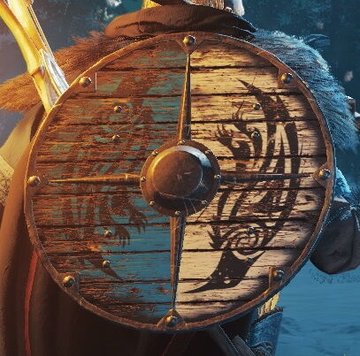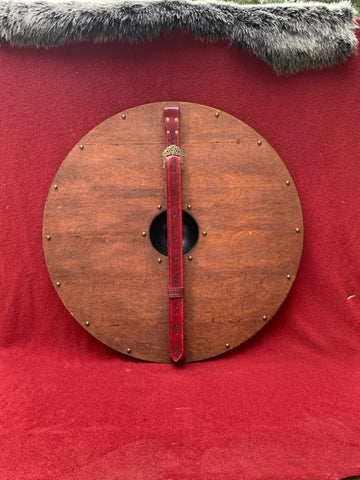 Adorned with a metal Celtic buckle (silver or brass) and tooled knot design boarders and stamped rune characters.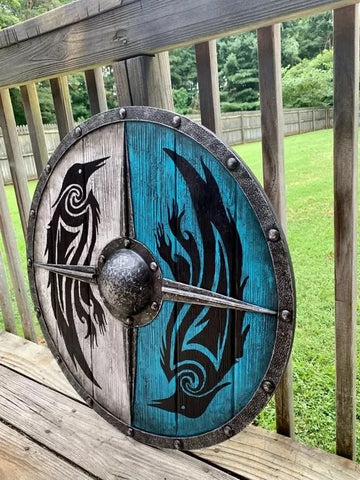 Great Gift for Ancient War Lovers. It would make an impressive decoration in the study of any history enthusiast who has a passion for viking and medieval equipment.Scandinavian legends describe how a raven is sent to explore new lands because there are no other birds besides him, capable of long flight over long distances, having sharp eyesight, caution, and ingenuity. Only such a smart and strong bird can get the necessary secret and not confuse anything.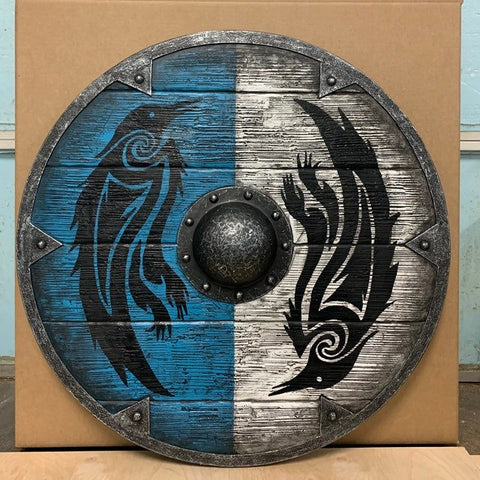 Unique Ornament.  🪓🛡This Viking Shield will perfectly fit into the interior of your living room or collection of Norse decor. Placed in a corner, it shall immediately attracts the attention of your guests.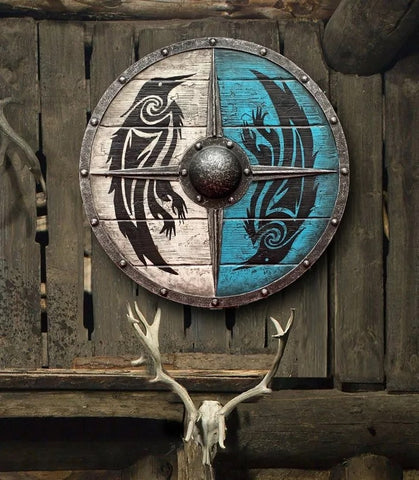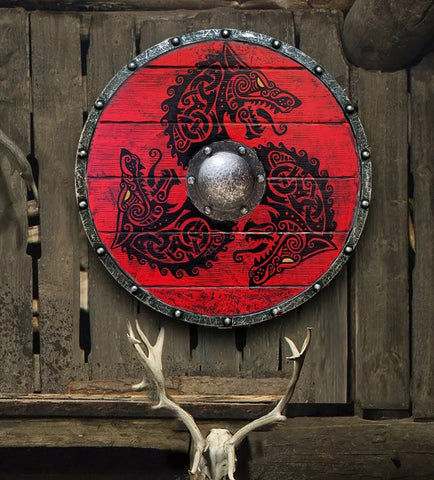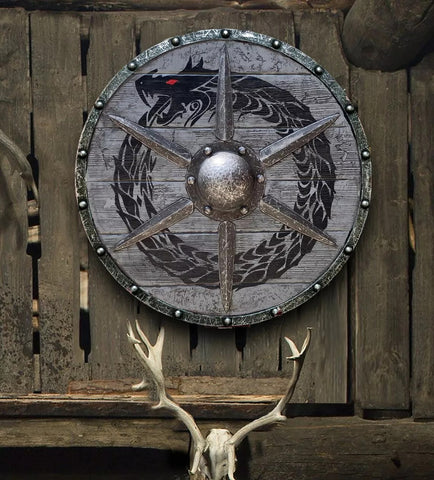 Product Details:
Materials: Wood, metal, leather, paint, Resin
Diameter: 40cm