UNLOCK YOUR INNER ARTIST WITH SKETCHNGLOW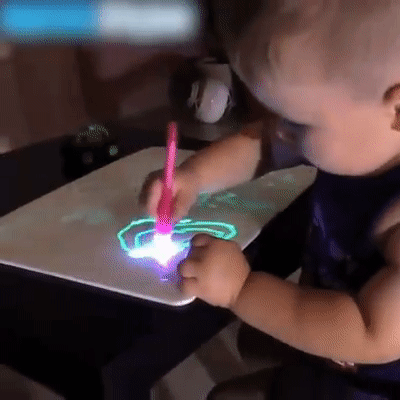 SketchNGlow is an awesome creative drawing pad for children of all ages to enjoy. unlocking creativity and originality all-in-one.
Allows your kids to create pictures that glow in the dark and have fun with it. Made with non-toxic & environment-friendly materials that are completely safe around all kids
Super easy clean up and doesn't leave behind a single mark or stain. So you can erase and create more fun and unique drawings in no time.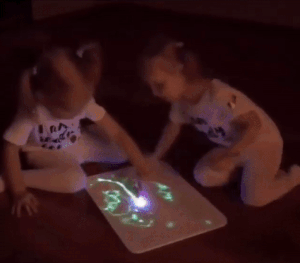 Best of all it not only helps with there creative skills but also helps improve brain function, motor skills, and focus. Making it the perfect drawing board for any kid to have.
Creating images out of light is so much fun. SketchNGlow helps anyone express their true inner creativity. From one kid to the next.
KEY BENEFITS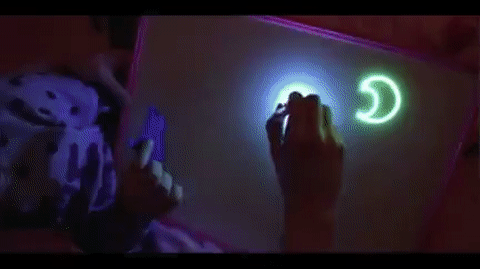 Easy Cleanup-Leaves behind no marks or stains and reusable. It comes right off so you can start drawing again in no time.
Enhances creativity- Not only helps with there creativity but it also helps with there motor skills, increased focus, and not to mention keeps them free of boredom.
Giftable-For any kid to have and enjoy. Whether it's for your own kids or for other family's kids SketchNGlow is perfect for anyone.

Our Guarantee- If for any reason you feel that this product isn't for you feel free to send us an e-mail at our store address and we'll promptly refund your money. No questions asked.


SPECIFICATION:
Item type: Drawing Board (include stylus pen)
Material: PVC
For ages 6 and up (but fun for the whole family!)
Sketchpad size: A4 12.6*8.7IN,A3 16.9*11.8IN