The Anti-Dazzle Car Sun Visor Clip is a 2-in-1 see through sun and night visor. It reduces the harsh glare of the sunlight during the day and saves you from literally bumping into cars and objects at night by minimizing the effects of the full beam from the headlights of oncoming vehicles. We should add "Savior" to that name, don't you think?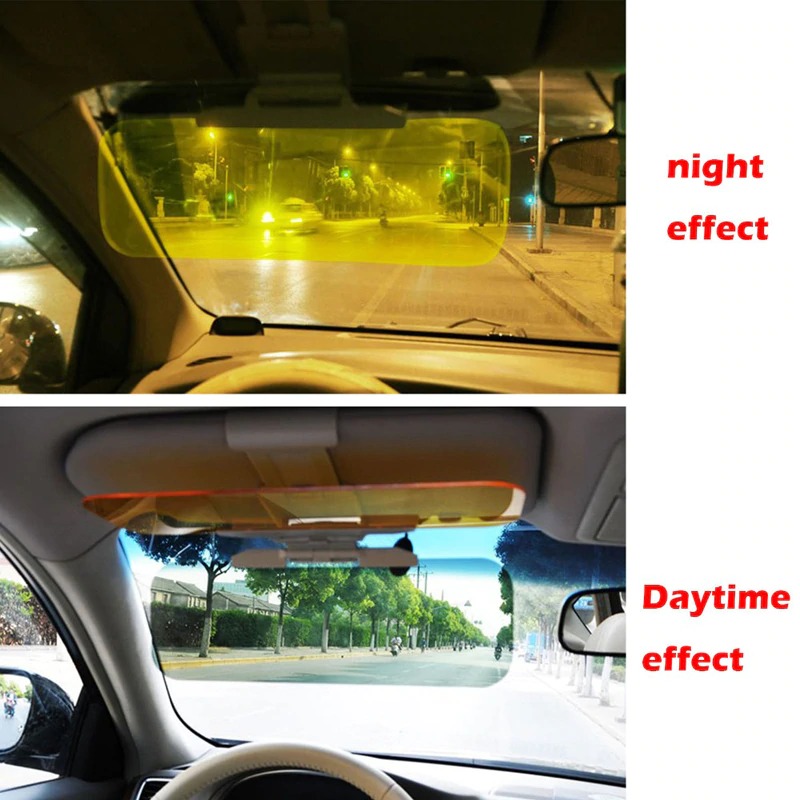 How Does The Anti-Dazzle Sun Visor WorkMade from a combination of high grade PC and ABS plastic, the Anti-Dazzle Car Sun Visor effortlessly steals all the shine from the sun and those annoying headlamps, leaving you to shine through as you drive with ease and relaxed eyes whether at night or day.
It comes with a clip which you install on the visor above your head, leaving the see through panels between you at eye-level and your windshield.
The Yellow Shade is designed to cut down on the harshness of the car headlights and store signs at night. So when driving at night, you need to flip it down.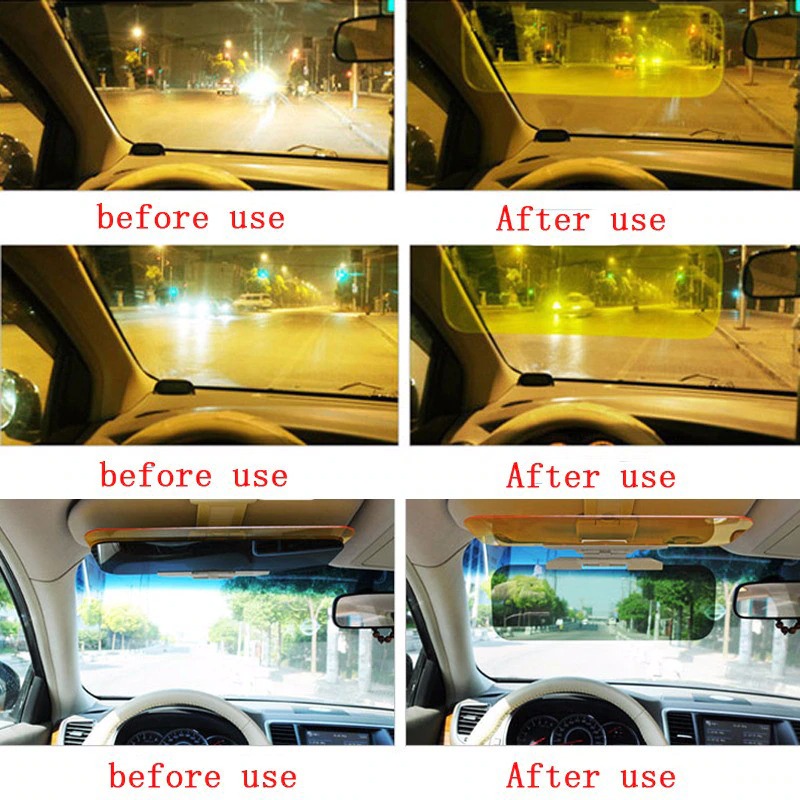 On the other hand, the gray or day time filter aids in reducing the glare from the sunlight and its reflections on objects around you. It also helps improve your vision even if you're wearing glasses, making driving in the sun easier on you and your eyes. Are you used to driving with your sun glasses during the day? This totally removes that need, but then, who doesn't like to show off how cute they look in their sunshades? So, feel free to keep wearing them, the visor understands and supports that need too.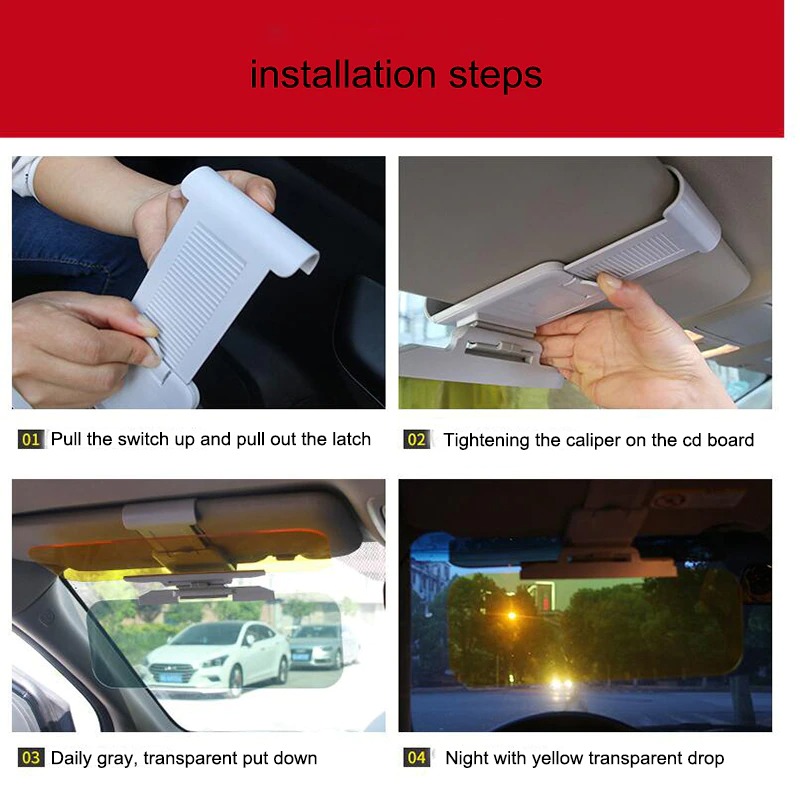 Features Of The Anti-Dazzle Sun Visor
The HD Anti-Dazzle visor is easy to install and attaches to your visor within seconds. It can fit into cars, trucks and SUVs and ensures accident free trips and safe driving. It functions just like the perfect real life filter, removing the glare from the picture (your view while driving) while enhancing the image and making your vision clearer. It comes with two different clips, the yellow shade for night vision and the gray for day vision, making sure you never have to ever struggle while driving.
Specification:
Item: 2 in 1 Car Anti-Sun glass for day & night driving
Color: yellow + black
NW: 400g
Compatibility: all car
Material: PVC
Dimensions: 110mm*32mm*2mm