Do you trust your instincts? I trust mine, and right now, they tell me that yours are screaming at you to get this Animal Head Wall Decoration. Frankly, I can't blame them. Nothing says natural and artistic better than these beauties.
Decorative
This Animal Head Wall Decoration is one of the simplest and easiest ways to add a new touch to your home. It is on a level incomparable to any other wall decoration option out there. Admittedly, some people believe it to be intrusive, bulky, and creepy, but I don't see it that way. In fact, I like how creepy it can be because that way I can scare the bejesus out of folks when I prank them. So if you think that placing animal sculptures on your wall is great for your home, then I like your vibe. You are totally in the right place!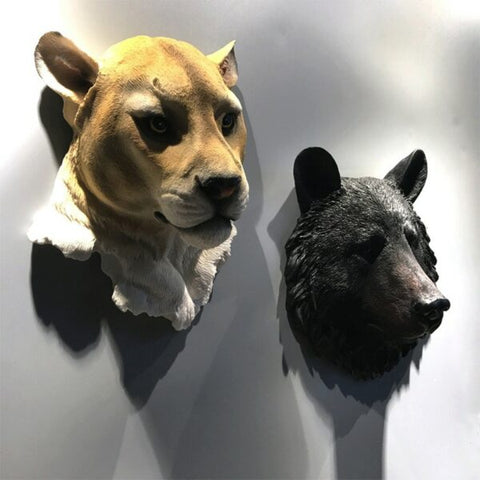 These animal heads feature a beautifully crafted design that brings the realism of the animals it represents to your home. It is going to be extremely popular among adults, kids, and visitors. Its minimalistic appearance is perfect for decorating your bedroom, living room, and any other indoor space. Without any shadow of a doubt, it will transform the interior of your home into a more natural and pleasant place.
Durable, safe
This Animal Head Wall Decoration is made of resin which makes it extremely durable. It won't lose color, shape, or beauty for a long, long time. Also, this decor is safe to handle and have around the home. It won't be going on any rampage!