Smart Wireless Remote Video Doorbell Intelligent Visual Doorbell Home Intercom HD Night Vision Wifi Security Door Doorbell
HD video

 


65° viewing angle high-definition clear video, the details are in front of the door, reliable and practical.

Can be directly connected to the mobile phone docking.

 


Network connection

 


WI-FI connection, no wires needed, the doorbell and mobile phone two-way intercom can be realized at the first time.

Real-time mobile phone, supports two-way calls, photos, recordings, caring for your family and making you safer

 


Low energy consumption

 


Powered by three AAA dry batteries (battery not included), combined with low power consumption design, the battery life is greatly improved, and bid farewell to frequent battery replacement (note: batteries are not included)

 

Night Mode

 


Equipped with infrared night vision device, you don't have to worry about blurred vision at night.

Night mode turns on automatically

 


Portable and Lightweight

 


Doorbell APP control, automatic working mode, intelligent and portable.

Lightweight and easy to install and remove (support 2.4G WIFI, not 5G WIFI)

 


Motion dection

 


Get instant alerts when visitors press your doorbell or the built-in motion sensor, you can watch real-time videos on your smartphone.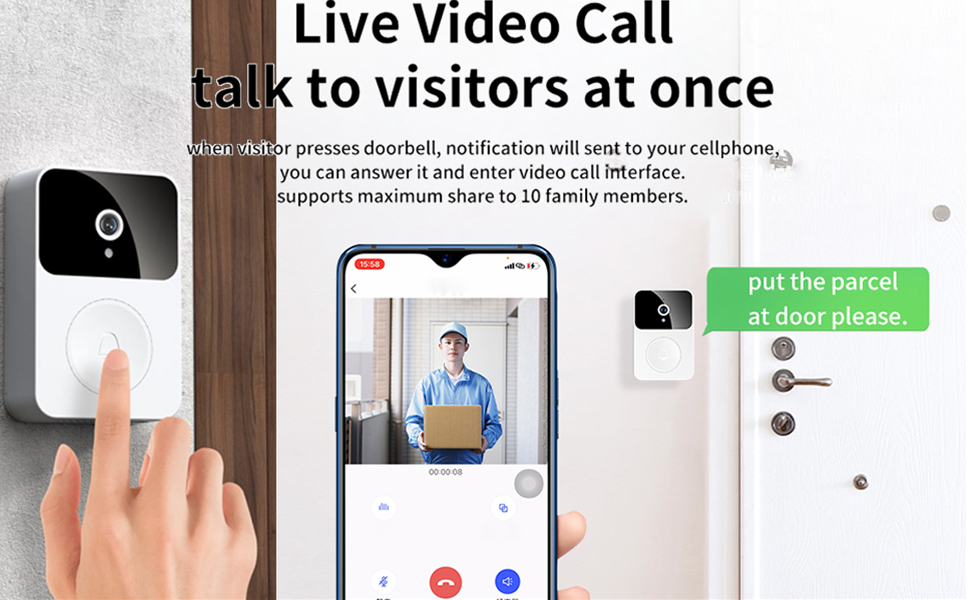 Main control model: bk7252

Sensor model: gc0328

Photosensitive: support

Audio input: 1 channel

Audio output: 1 channel

Infrared drive: max. 50mA

2 keys: doorbell key and RESE-T key

Not include battery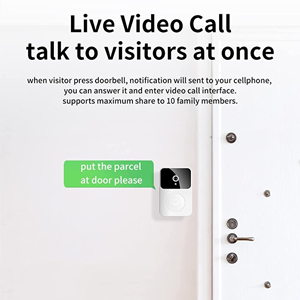 Maximum resolution: VGA, 640x480

Video coding standard: M jepg

VGA 20fps

Day night switching mode: automatic

Video preview: support, 1-way P2P

Sound acquisition: support

Video transmission encryption: support Dingdong RF Code: EV1527

Infrared lamp control: automatic, sensitivity level Adjust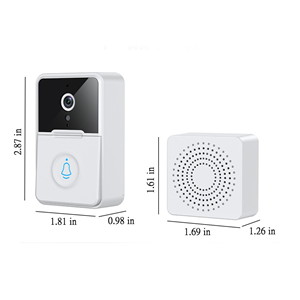 Wavelength of infrared lamp: 850nm

Distribution mode: Bluetooth distribution

Cloud storage: Yes, three-day rolling storage is provided by defaul-t

Connection mode: 2.4GHz, Wi-Fi (Not support 5G WI-FI)

Power supply mode: battery power supply (battery not include)

Battery power detection support, voltage is lower than 3.4V, unable to wake up