Stay away from Painful Shoes! Suitable for everyone!
Have you ever met these situations like:

 you bought many pairs of beloved shoes from the stores or the internet, but they can never fit correctly.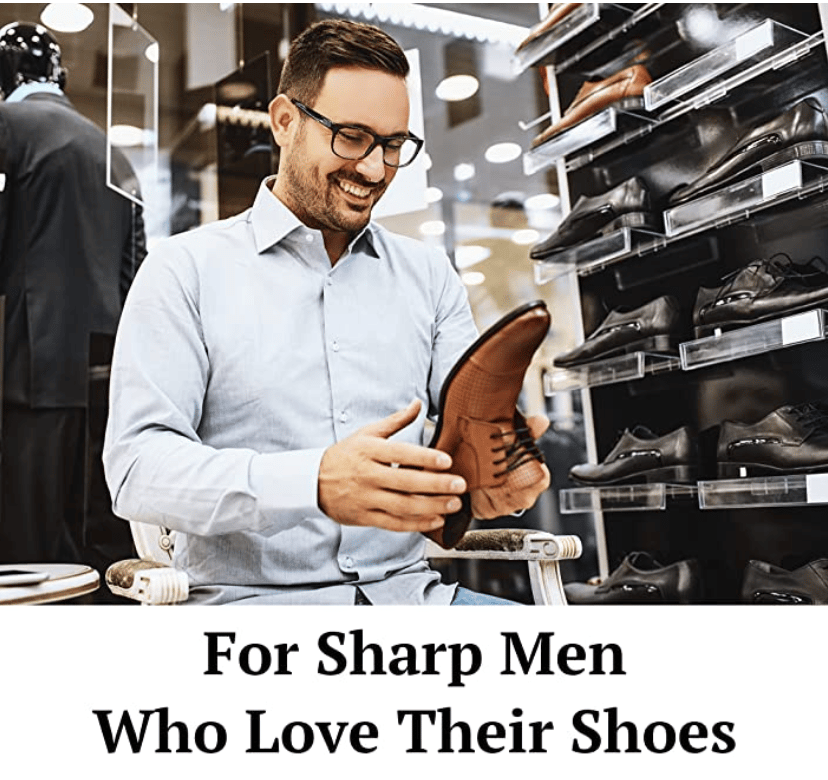 The lightweight design makes this shoe support easy to carry and can effectively prevent shoe deformation!
Main Features
Material
The shoe stretcher is made of high-quality pine wood and metal which is natural and healthy.No harm to you and your shoes.strong and durable, light, and easy to carry.
Suitable Size
Suitable for low to medium height heels, will work with many cowboy boots, Suitable for men's and women's shoes. helping create a dry and healthy environment for your boots, thus extending their lifetime.
Relieve Pain
Help relieve blisters, bones, calluses, corns, overlapping toes, toe pain, pinched toes, and relieve pain caused by tight shoes.
Easy To Use
Boot stretcher women and men Just insert the into the Boots and then turn the knob clockwise to begin stretching the Boots. Leave the shoe stretchers in overnight, or for 12-24 hours.
USAGE SCENARIOS
The shoe stretcher fits both left and right shoes, applicable for high heels, sports shoes, sandals, and other shoes.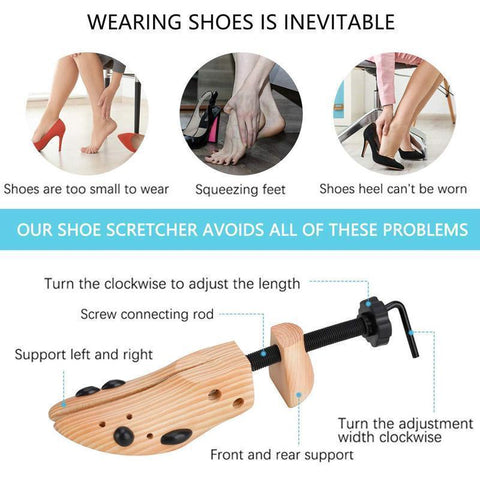 Using Methods
At first, insert the removable pressure relief plugs in the appropriate holes where relief is needed.

Then insert a stretcher in the shoe.




- FOR STRETCHING WIDTH:




Turn the metal crank handle in a clockwise direction until you begin to see surface pressure showing on the shoe.

DO NOT OVERSTRETCH!




- FOR BEST RESULTS:




Leave a shoe stretcher in place for at least 24 hours.




- TO REMOVE STRETCHER FROM SHOE:




Turn handles in a counterclockwise direction