Details:

Gender :Male / Female

Pendant Weight: 22 - 23 Grams

Pendant Diameter : 3,50 cm x 2.50 cm (1.38 x 0,98 inc)

Chain Thickness : 0.06 Inches (0.15 mm)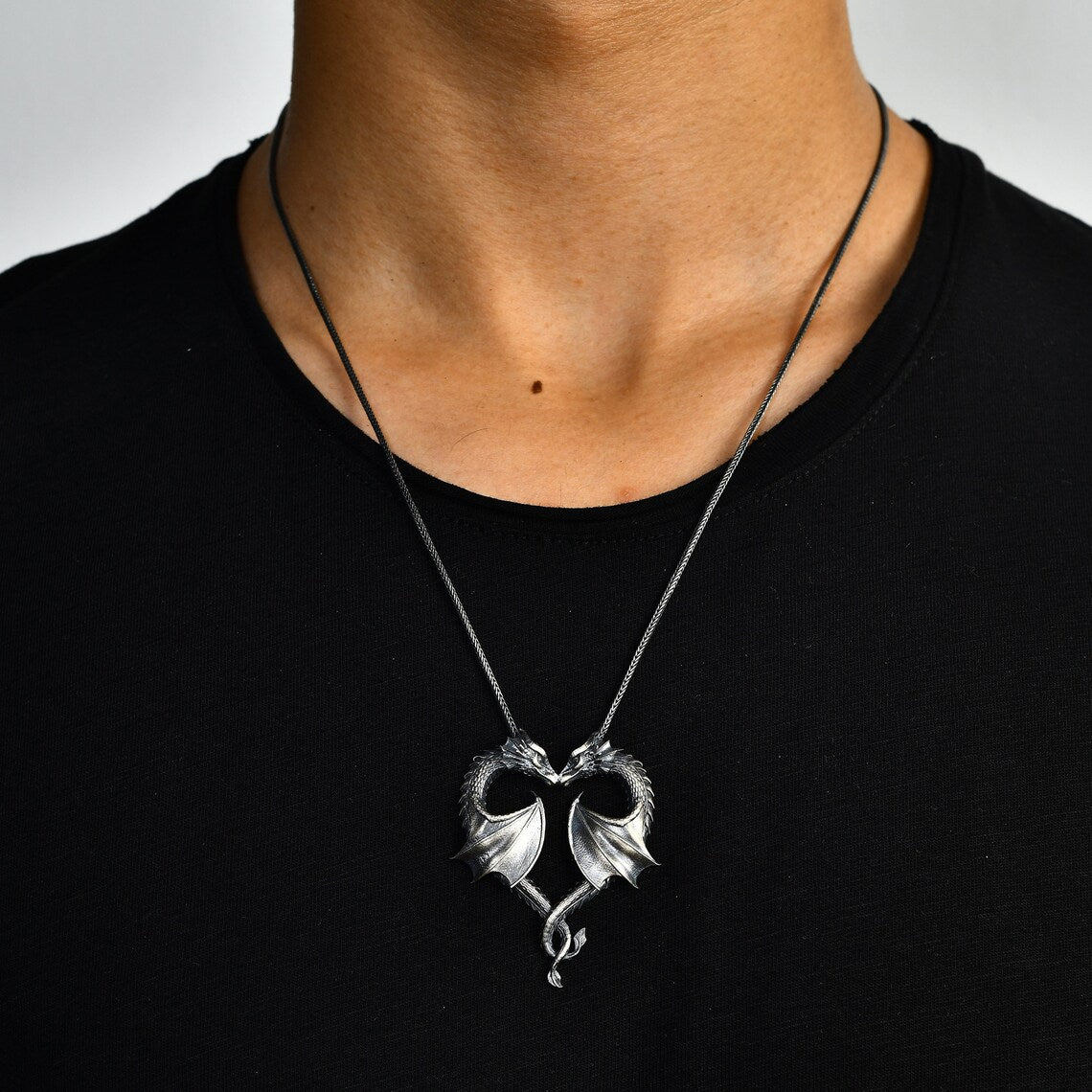 Description:
Dragon Heart Pendant Necklace is a style complement. All details have been considered to make it the most meaningful and eye-catching gift. This piece of jewelry will give you special pleasure.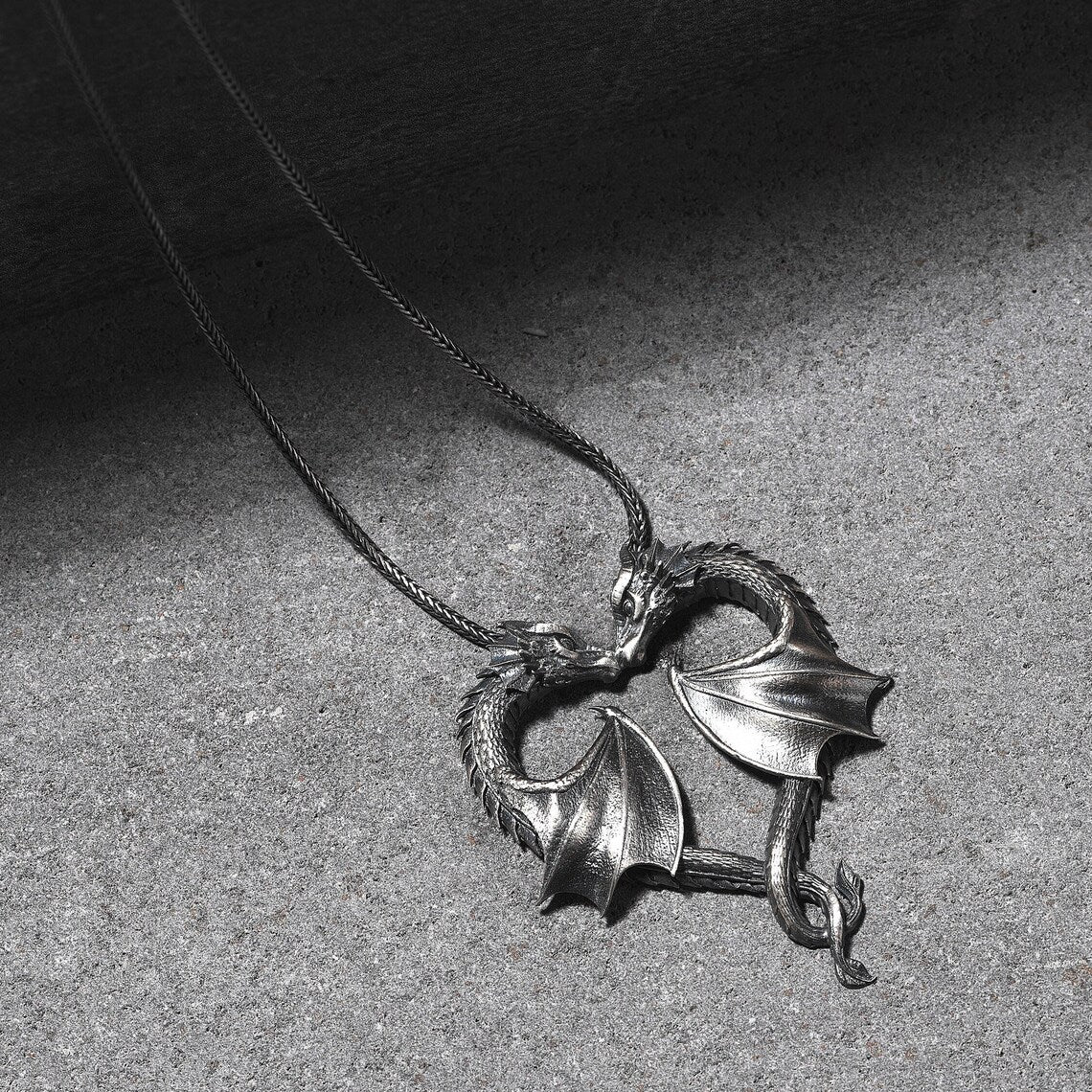 PRODUCTION:

Handcrafted, Each Necklace is a unique piece that is professionally and individually created to give you and your loved one the best gift.