"Through their artistry, [the Elements of Hip Hop] symbolize and evoke unity, brotherhood, and positivity."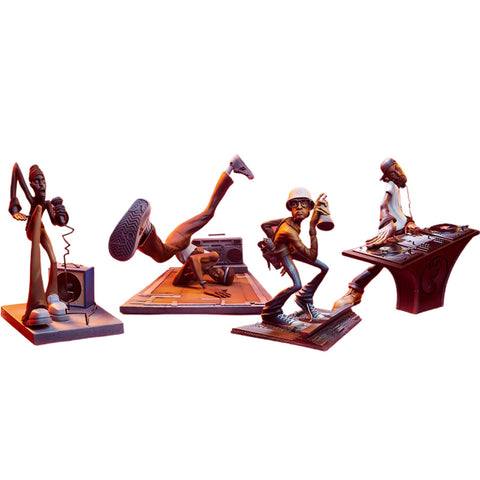 The MC Statue measures 11.5" tall and 7.5" wide as the intrepid entertainer rocks the microphone, spitting rhymes and stepping to the beat of his stereo system. As the Master of Ceremonies, The MC stands front and center as a tribute to those Hip Hop wordsmiths who captivate the crowds with lyrical creativity, adaptability, and unwavering energy.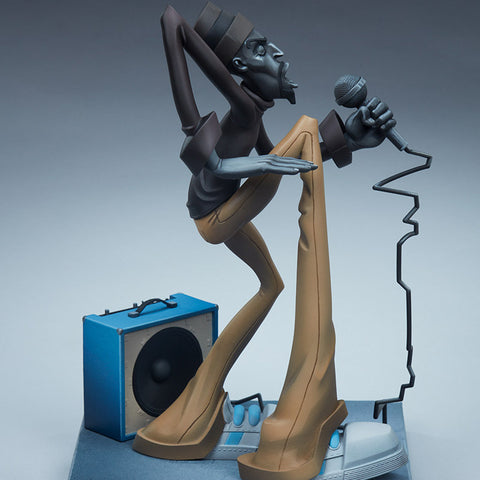 The B-Boy Statue measures 10" tall and 13" wide, Immersed in the Hip Hop lifestyle, the titular B-Boy breaks it down on his cardboard floor, spinning windmills as he hones his physical craft. The B-Boy Statue includes a proximity boombox display piece that can be placed anywhere alongside the dancer to create a vivid scene of action, passion, and boundless energy.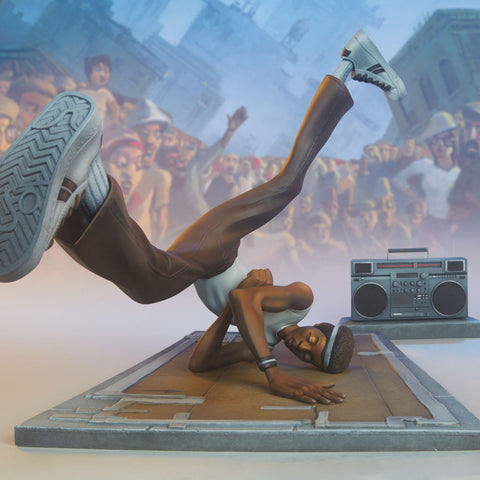 The Artist Statue measures 10" tall and 7.5" wide as a graffiti writer prepares to make his mark on the side of a subway car. He stands with feet planted firmly between the tracks as he brandishes his tools of the trade, from bolt cutters to canisters of spray paint. Stained with an array of colors, The Artist's clothes and gear tell the story of his fearless pursuit of self-expression as entire cityscapes transform into a canvas for his creativity and identity.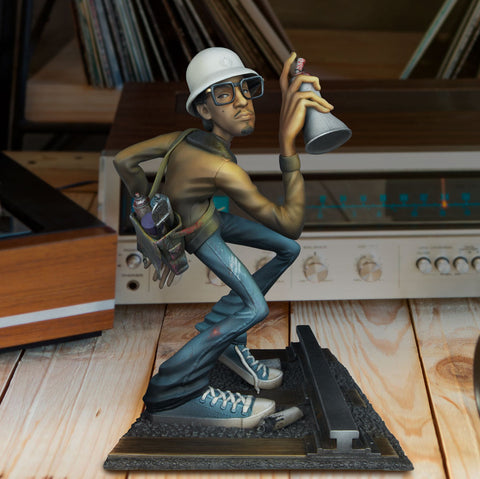 The DJ Statue measures 10" tall and 10" wide, utilizing a unique forced perspective sculpt aided by dynamic lighting paint techniques to bring The DJ off the canvas and onto your shelf. Working tirelessly at his turntables, The DJ spins vinyl and manipulates the mixing board to scratch out his own signature beat. He stands as an homage to the musical innovators who pioneered Hip Hop culture through experimentation, dedication, and collaboration. From head to toe, The DJ is equipped with the tools of his trade, spinning an artistic legacy celebrated through generations.