Glow up your room with SunCatcher™

Wake up to a mini rainbow in your bedroom, or sip your morning coffee with a kitchen filled with rainbow lights, instantly putting you in a cheerful mood ready for the day ahead.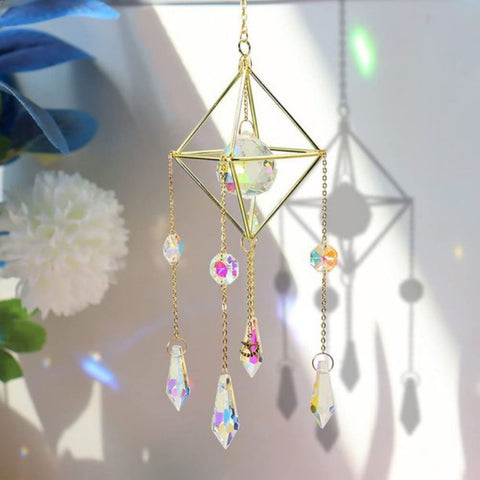 Wind chime in sparkling crystal

When the rainbow sun catcher prism sparkles in the sun, it catches the light from a nearby source, produces a beautiful reflection, you will see the bright and dazzling rainbow.


When the sunlight shines from different angles, it reflects different light effects, and the rainbow will dance in your room.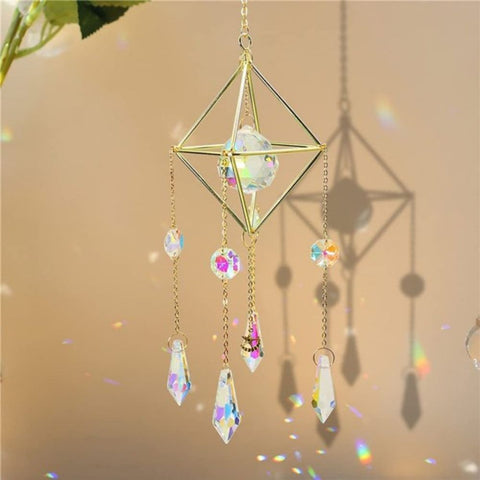 Wide application

These crystal suncatchers were perfect for wind chimes, suncatchers, chandeliers, garden project, baby rooms, Christmas tree, curtains, windows and plant decorations.
Just hang it wherever you want.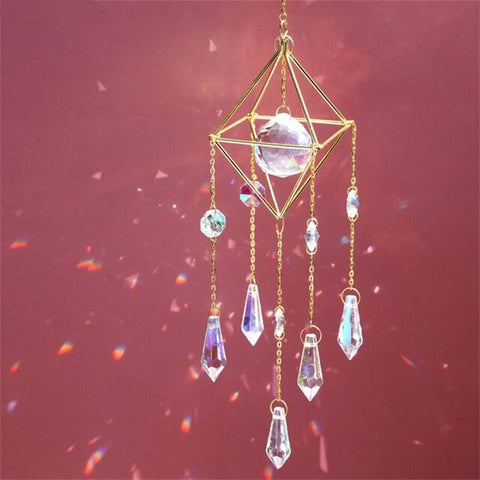 Perfect Gift
Everyone has a rainbow memory to share . The crystal was a perfect gift for a group of people.

Suitable for all occasions to give a gift, such as birthday, mother's day and valentine's Day.