Each of them is an exclusive piece of handmade artwork from a local business

which is sure to be something your loved ones will treasure forever.



Each Spring Family Bud Vases represents our beloved family and friends. We must hope that we will always be with these lovely people and be happy forever!Bright floral patterns bring a lot of romance! A lot of loving elements have been added to the home environment.
Spring Family Bud Vases are one of a kind! These handmade sculptured vases are created individually with dedicated craftsmanship. All our vases go thru several pairs of hands to become a piece of art they truly are. Each vase holds it's own unique character, so no two vases are ever the same... just like us.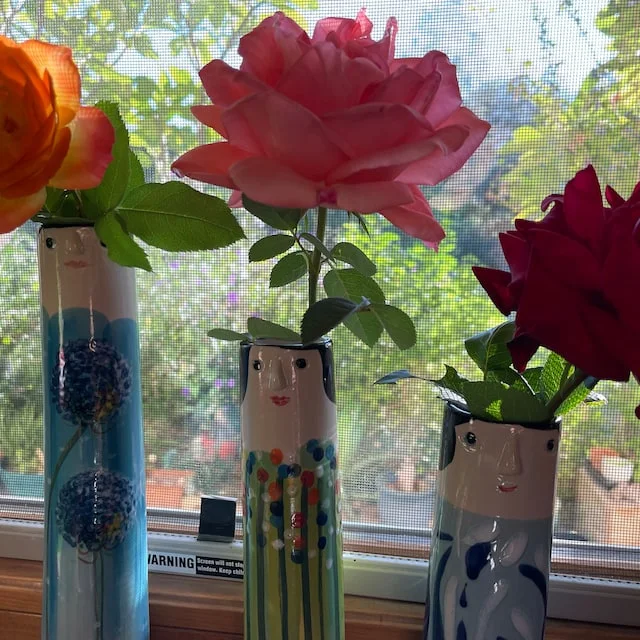 - Fired two times at high temperature (1240°C / 2264°F), for extra strength and durability.
- Size approximately 10 inch / 25cm high (the highest vases)
- Hand drawn realistic Flowers and emoticons(Rich in color and will not fade)

Brightly colored painting wraps the whole body of the vase, and will never fade, bringing the breath and vitality of life!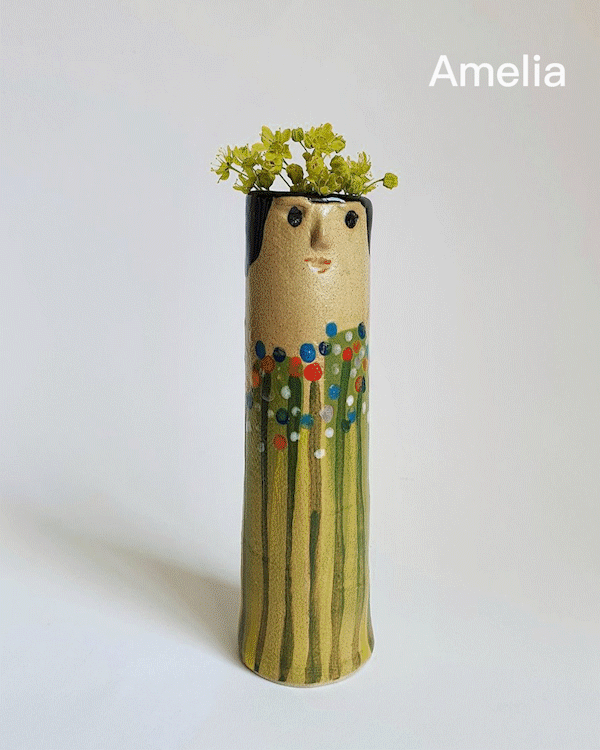 All the colors are deeply depicted, so they stand out in a bold appearance. The vase has a transparent coating to protect and bring out the beautiful texture. No two vases are exactly the same, so the texture and color may be slightly different.
The traditional bohemian style is the romantic art style most loved by wives and children. I believe these vase decorations will surely become the most beautiful highlights at home!
✨Specifications:
- Resin craftwork for extra strength and durability.
- Size approximately 8.5 inch / 21.5cm high (the highest vases)
Pick the brightest flowers every day and decorate them in our Spring Family Bud Vases, adding a lot of warmth and floral fragrance to the home, helping us reduce stress!