Elephants at the front door are said to bring good luck, protection, and strength to the household, representing high goals.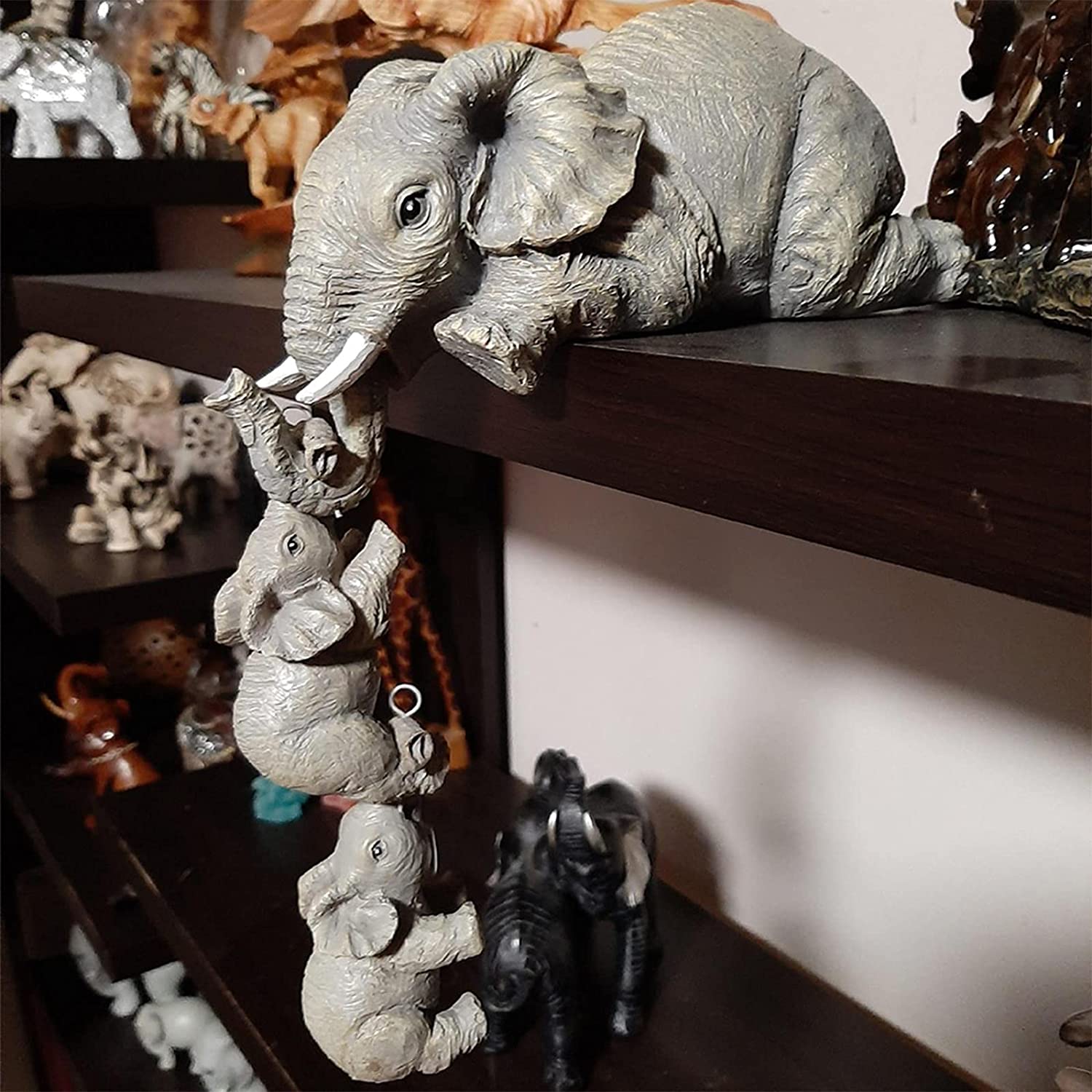 🐘【SYMBOL OF MOTHER'S LOVE】 - The mother elephant holds her babies as they dangle off the Hand-painted with intricate details, this playful pachyderm family makes a delightful display anywhere in your home.It symbolizes great maternal love and can be given to your mother as a mother's day gift.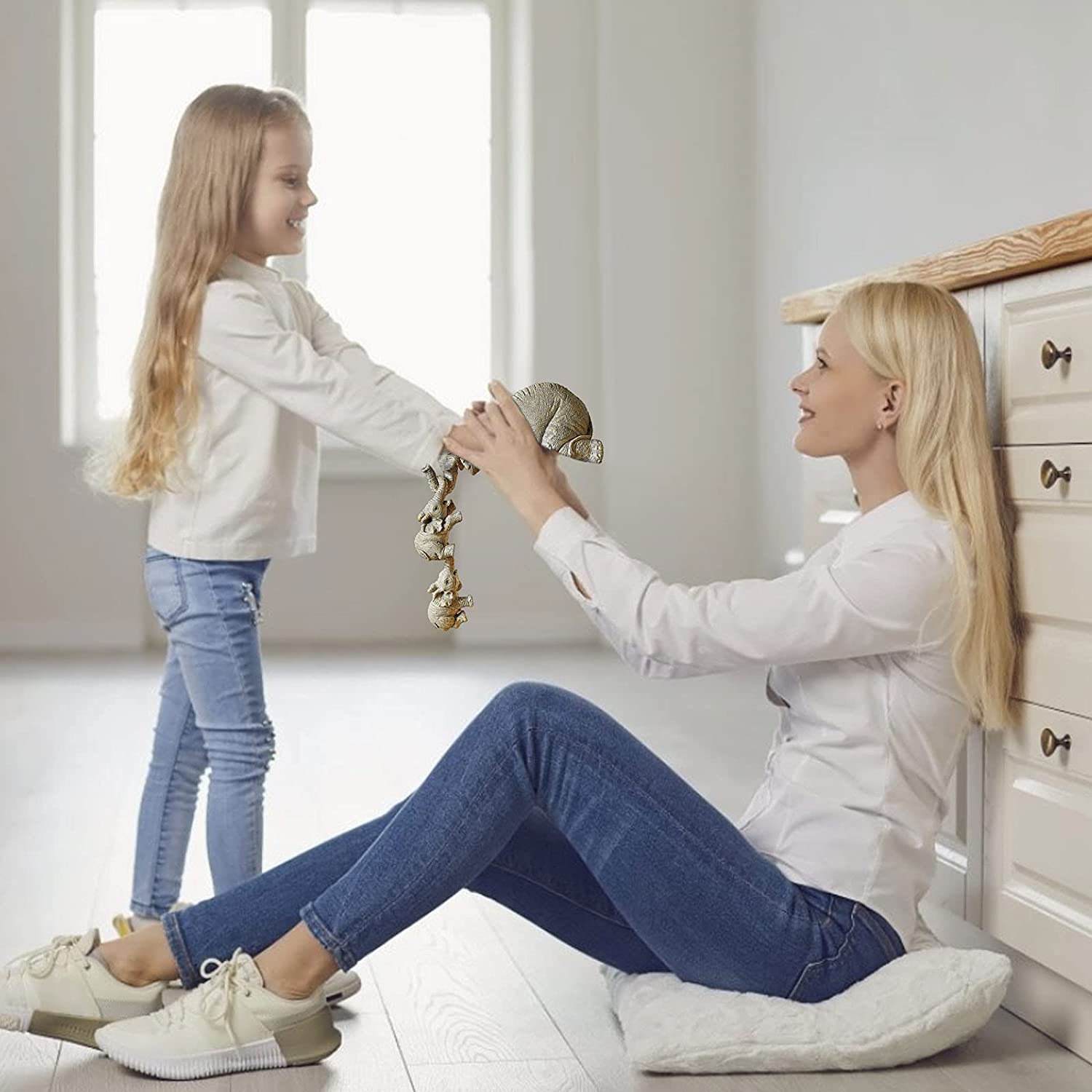 🐘【HIGH QUALITY HOME DECORATION】 - Perfect on your patio or living room table, they're crafted from weatherproof resin, and feature a beautiful wood-look finish.our sculpture is topped with a UV resistant finish from truck to tail making them superior to their fragile ceramic cousins.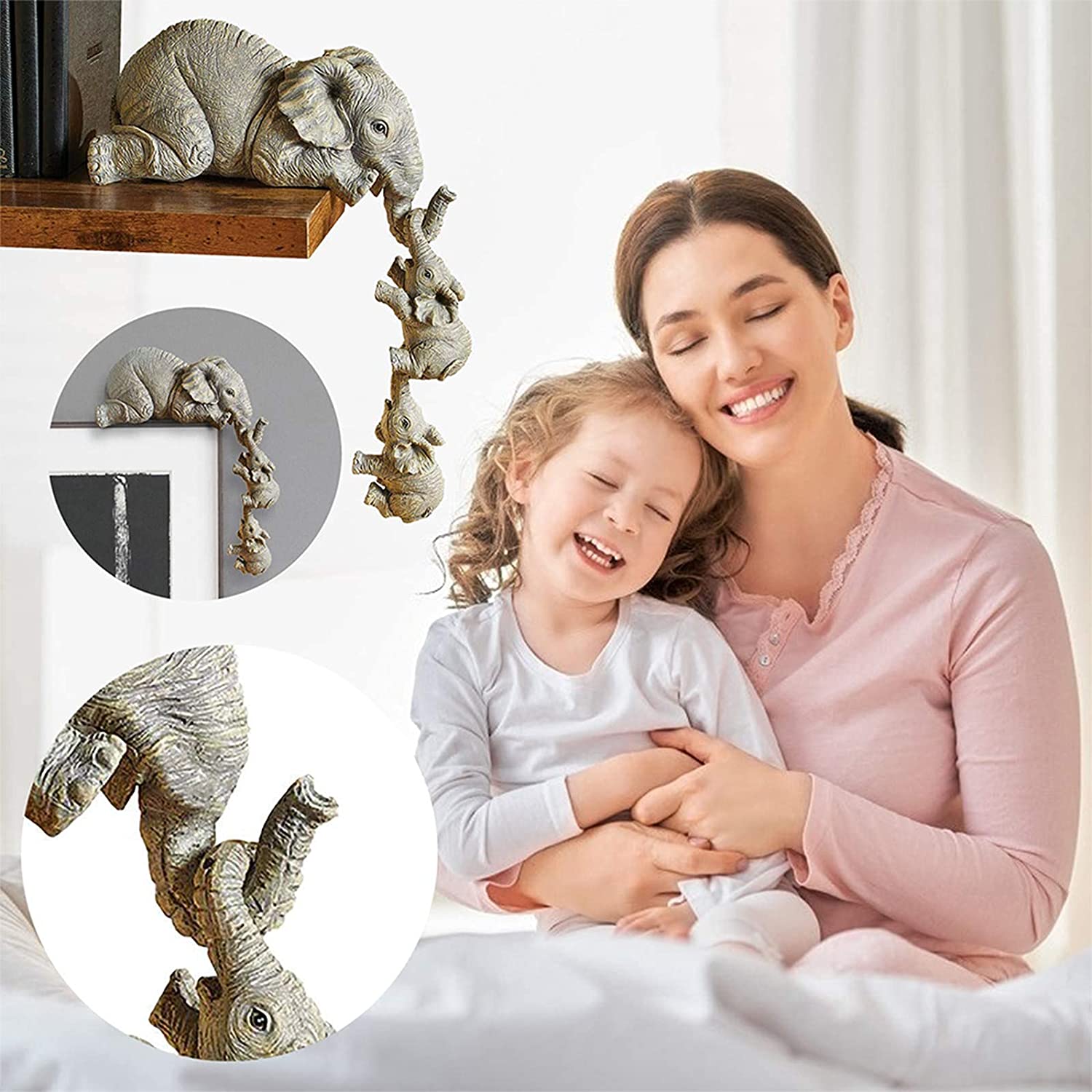 🐘【PERFECT STATUE COLLECTION】- Ideal for collection, lucky home and office decor,But please keep it in places where peace and serenity are needed.wo-fusoul.