The #1 Furniture Protector For Your Fur Baby
Introducing the PupCouch®. This faux fur dog bed and couch blanket is an innovative relaxing place for your dog that is better than the typical towel or blanket.
This is no ordinary dog couch blanket. Designed to protect your furniture & car from pet hair, dirt, spills and more, all while providing max comfort & security that your fur baby deserves.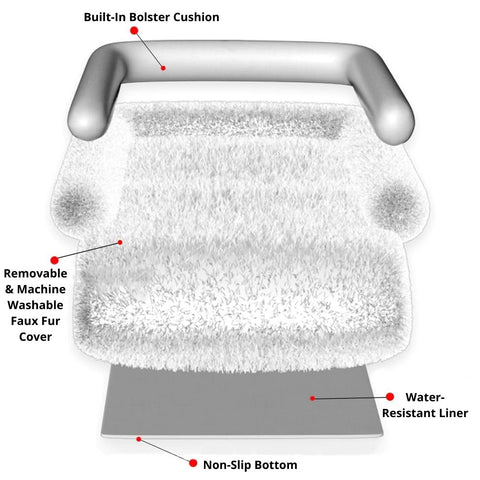 Stress Relieving:  This faux fur dog bed g

ives a sense of security and comfort to soothe your pets stress/nerves while supporting your pup's joints. The built-in bolster cushion creates an instant calming effect within your pup that helps them to quickly get comfortable and relax, worry-free.
Protection AND Comfort: Keeping your furniture more clean & lovely while providing soothing comfort for your fur baby.
Easy to Clean: This faux fur dog bed is machine washable! Simply remove the cover and throw it directly in the washing machine. M

achine wash cold on delicate style and either hang to dry or dry with low heat.
Blends Into Your Home Decor: The PupCouch® effortlessly blends into any room.
Our Guarantee
Every customer gets a 30-day money-back guarantee with every purchase. When you're not happy, we're not happy and we'll happily refund you your money and make it up to you, no questions asked.