Do you like to sit and drink a glass of your favorite wine? Then this folding table is definitely for you and your family.

Both adults and children will love it, let's have a picnic in the park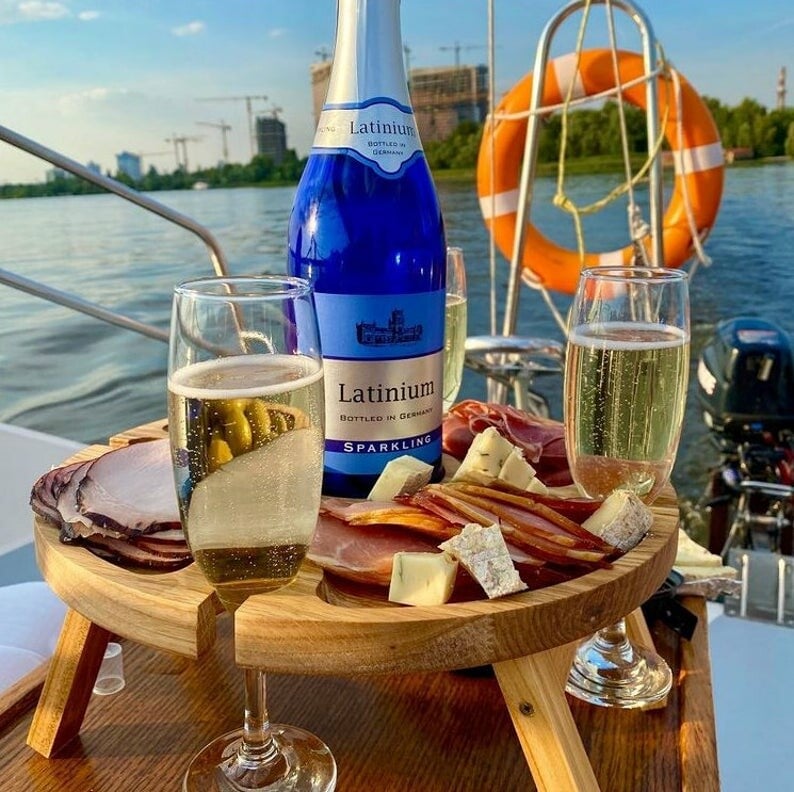 Organizer-table made of wood. It is suitable for all those who like to enjoy a glass of wine with delicious cheese or fruit.
And also sit in the company of friends and drink another glass.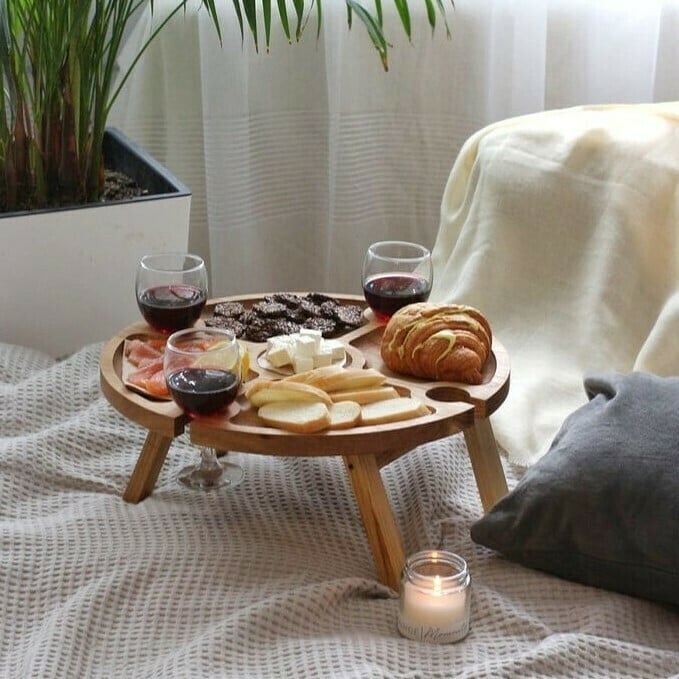 Surprise your guests with this hand-folded wine table paired with wine and food.


The table will ideally take its place both at the dining table and on a cozy carpet near the fireplace and even on a picnic.
It's two in one, like a wine table + compartmental dish for cheese and fruit.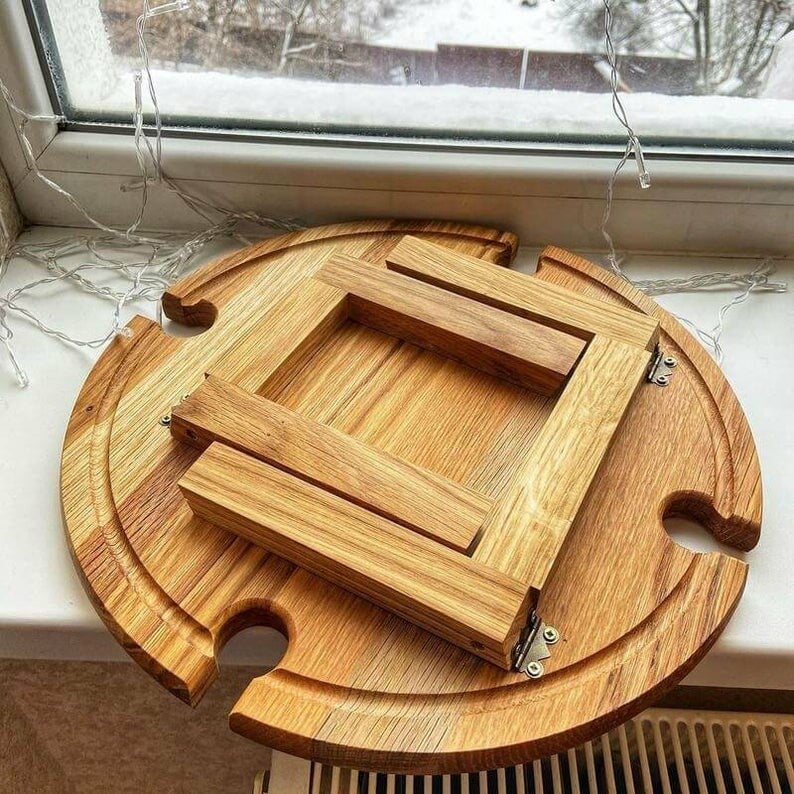 SIZE INFORMATION:
diameter - 30 cm/12 inches
height - 16 cm/6,08 inches