Assure the safety of both you and your property
Hidden in your coat, unreachable to theft.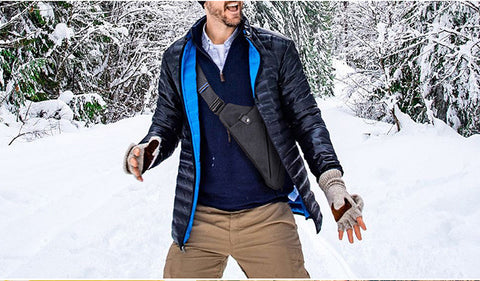 Make up for limited pocket space with its geometrically designed pockets to naturally fit all of your everyday essentials.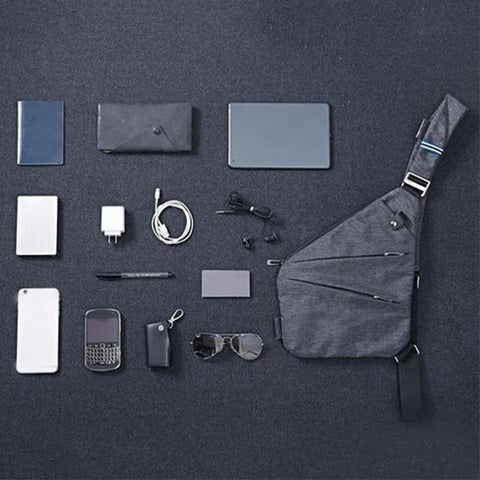 It is light, elegant, simple yet stylish.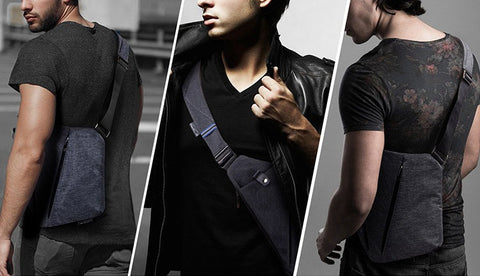 Clear awareness and extremely safe from thieves when worn under a jacket.
Evenly distributed weight around the body - Let's yours shoulder rest, unlike regular handbags.
Walk, sit, run - Adjust the strap and it's always set in a fixed position.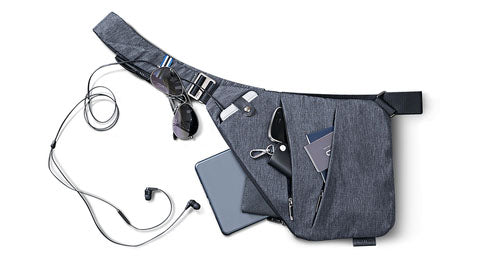 Deep and sturdy inside pockets layered underneath each other with smooth silky material to maximize space and convenience.
Get a premium feeling with the unique design, best-handpicked zippers, and high-quality material.
Left-handers / Right-handers friendly!
We offer two options: Left-handed option and right-handed option.
The right-handed option, the bag is on the left side of the body, offers conveniences for the right-handed group. Please choose the option that appropriates to your habits when placing the order.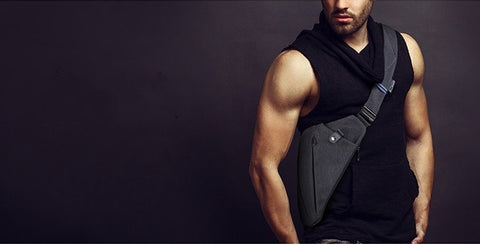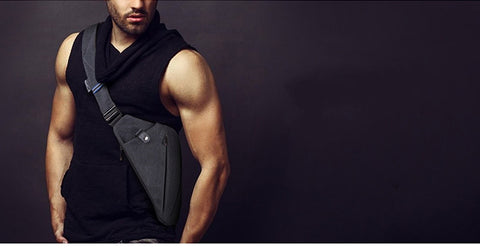 Strong durable zipper, and comfortable water-resistance fabric

Wear Resistant Material: With 70% nylon and 30% polyester,
Dimensions (H*W*Side Zipper) - 29*23*25cm (11.4*9*9.8 in)
Phone Pocket Size - 18*12 cm (H6.7*W4.8 inches)
Adjustable shoulder strap from 80 to 110 cm ( 31-44 in ).
Weights: only 0.23 kg (0.5 lb)