The cool new Paper Mache Mushroom Lamp is a stunning table lamp handcrafted from recycled paper and glue to form a highly detailed illuminated mushroom.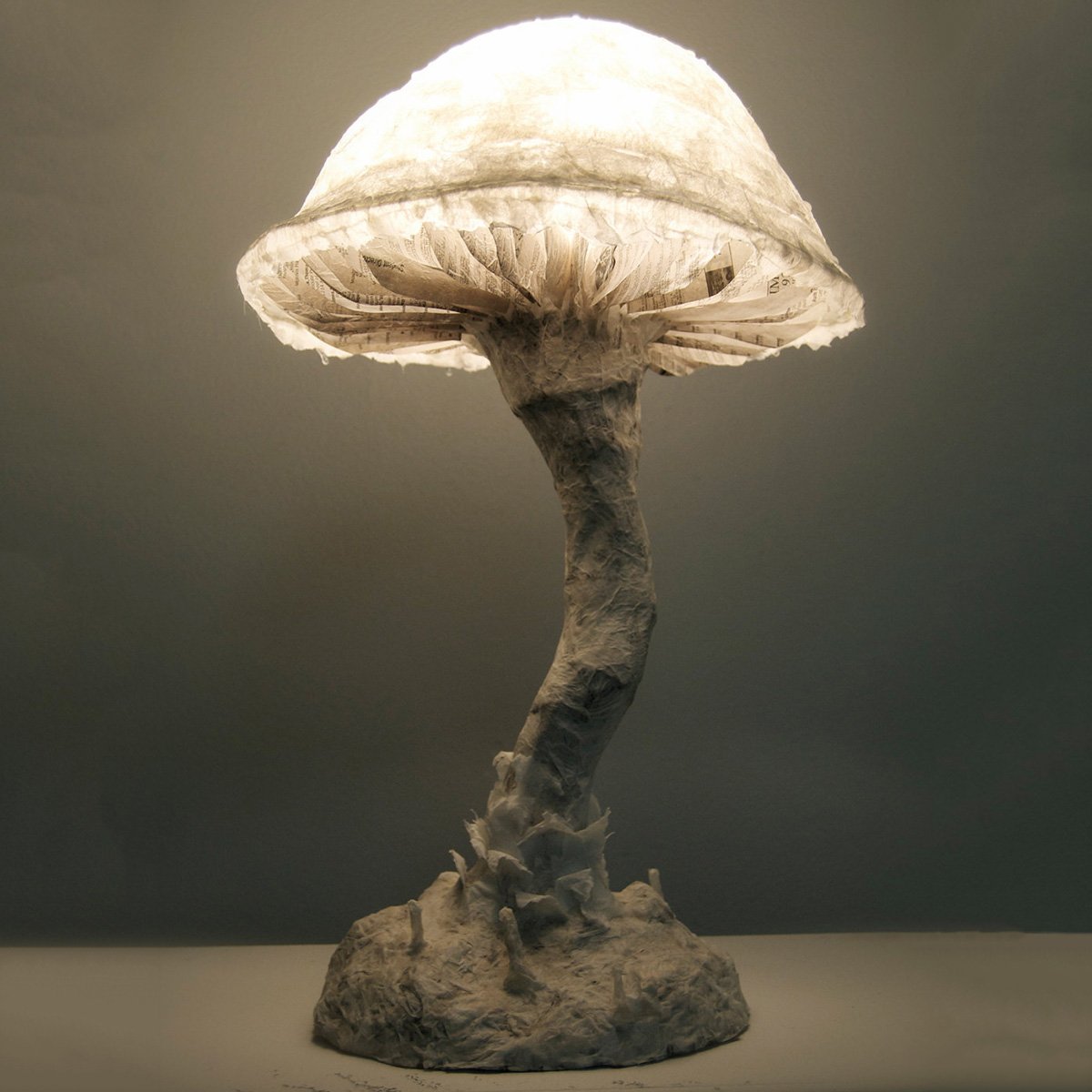 It features LED lighting that won't overheat and a removable mushroom cap lampshade. Each sculptural lamp is handmade and, as far as table lamps go, sure to cause a few double takes.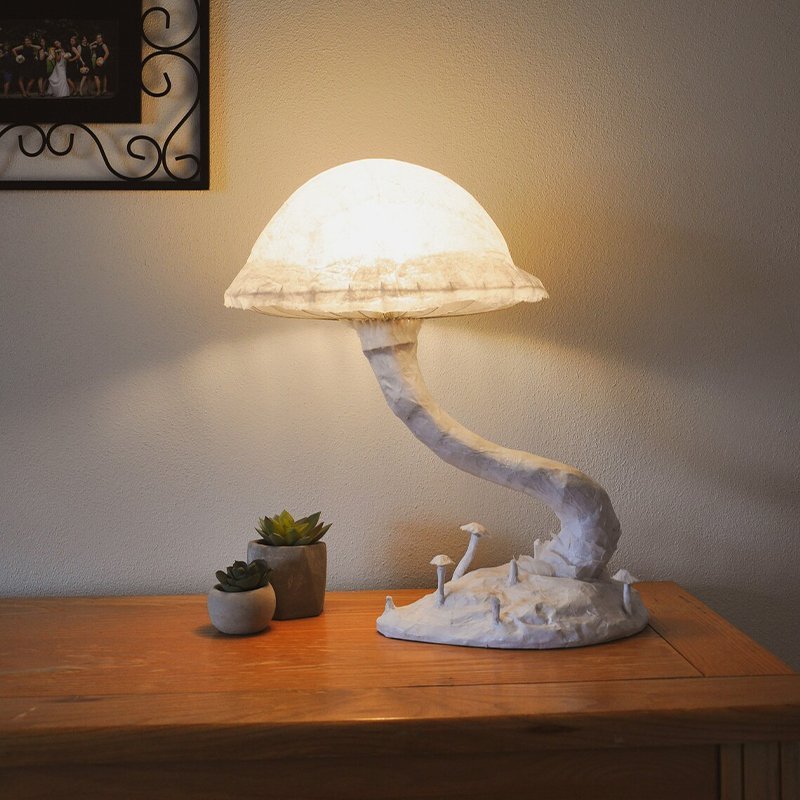 Painstakingly handcrafted with attention to detail, texture, light, and color. Suitable for placement on a table, desk, or low shelf. Fairly lightweight and measurements are approximately 18"x15"x10". Each sculpture is made by hand, unique, and ready to ship.
👏Handmade
⛄Materials: Paper, glue
📐Height: 18"x15"x10"
An LED light and cord are already installed and included - this gives off a great amount of soft warm light for hours on end without danger of overheating. The mushroom cap is removable to easily replace the bulb. Please replace with LED bulbs only. This item is made using UL Listed components.