There's something great about being able to put on and take off your shoes/sandals in a fraction of a second. It's also likewise satisfying to get your kids ready in the morning and be able to also dress up in your shoes without so much drama.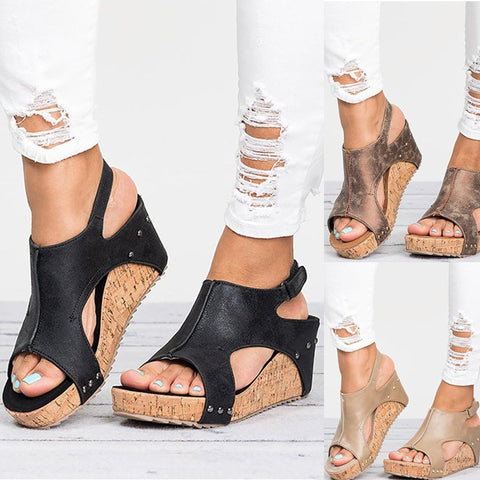 These aren't your typical heels. They're somewhere in the middle, and they're as appealing in their own right. The good news is that it's extremely unique and dressy, and it goes with practically any summer outfit.
While these open-toe shoes can also help to lengthen your legs and give you a taller appearance, your feet also won't sweat while at it, haha! Oh, yeah! you don't have to be able to smell your own sweaty feet while sitting in a meeting. When it's hot outside, seek a pair of open-toe sandals like this for a trendy look that won't overheat your feet.
Product Features
Durable and solid sole.
perfect for a night out, and long walks.
Very comfortable buckle straps.
Beautiful and sleek Design.