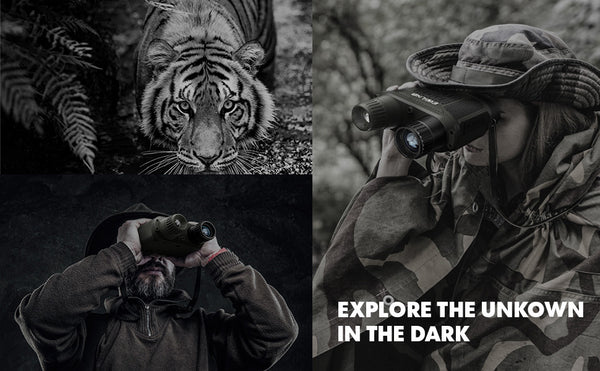 How Do Infrared Binoculars Work?
Infrared night vision binoculars collect and amplify existing light, such as moonlight, starlight or infra-red light, through the objective lens, which is then focused on the image intensifier.
How Far Can I See With Infrared Binoculars?
In a completely dark area with virtually no ambient light present, you will need to use the IR illuminator.
The IRI will typically allow you to see out to 400 yards or so.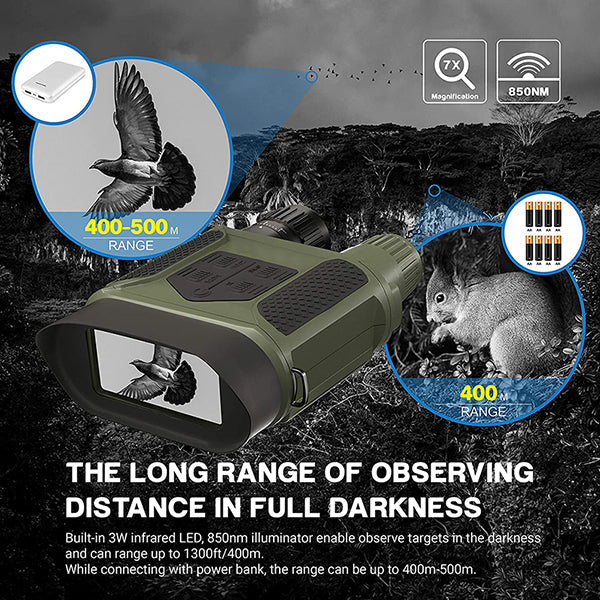 Built-in 3W infrared LED, 850nm Illuminator enable observe target in totally dark condition and the range up to 1300 ft/ 400m.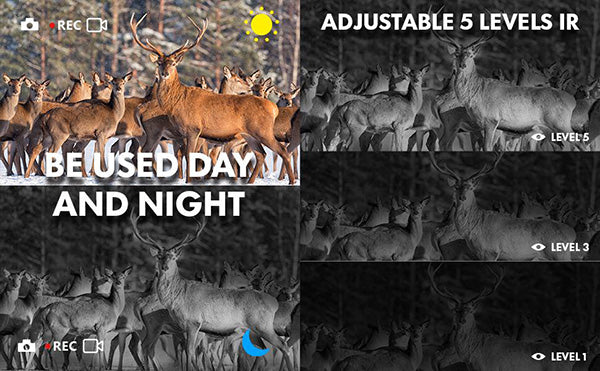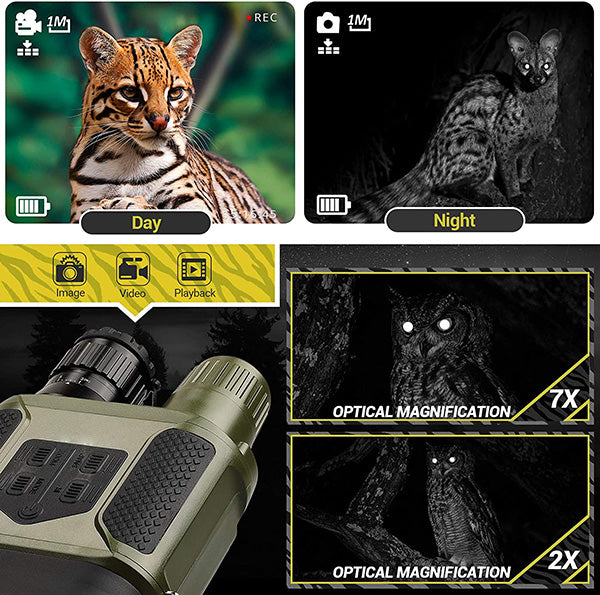 Superb optical clarity,high performance digital night vision binocular with CMOS sensor achieves clear view up to 7X magnification. 2X digital zoom allows the user to zoom in on an object or zoom out to a wider view.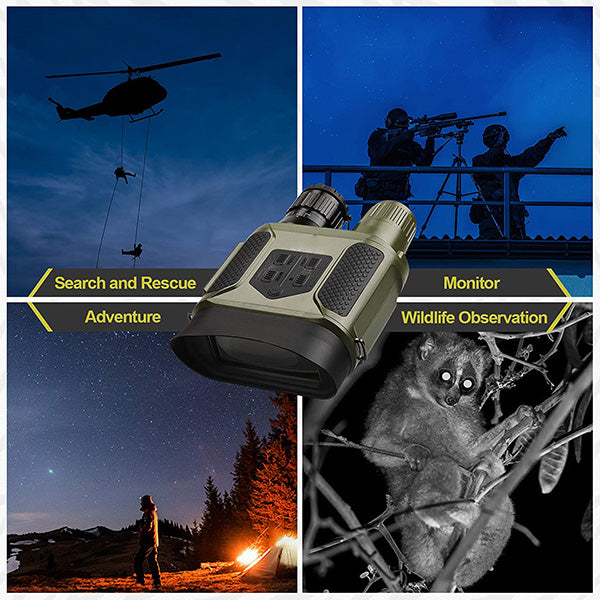 It is a suitable infrared spy gear for hunting and scouting game,security and surveillance,camping,exploring,nighttime navigation,night fishing,wildlife observation,search and rescue,nighttime show,bird watching ,scenery.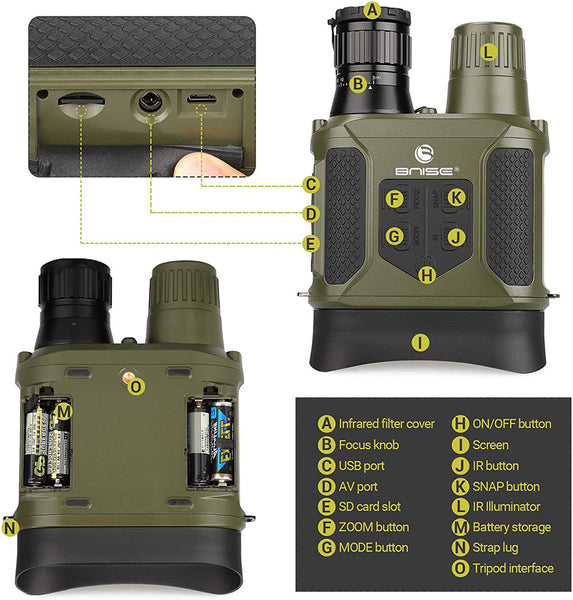 ★ SPECIFICATION
2" TFT display Screen, convert to 4" large viewing screen through the convex lens
Resolution of Screen: 320*240 pixels
Resolution of Image: 640*480 pixels
Micro SD card: 4G to 32G (includes 32G card)
Powerful infrared spotlight
1300ft /400M large viewing range in full darkness
Magnification (optical): 3.5-7X
Digital Zoom: 2X
Field of View: 9°
F for Objective lens: F=1.2
Infrared illuminator: 850NM 3W Infrared LED
Power Supply: 8xAA Battery(Excluded)

★ Package List:
1x AV Video Cable
1x USB Cable
1X32GB TF card
1x Pouch
1x Operating Instructions
1x Neck Strap, 8x Battery
1x Cleaning Cloths