These fabulous handmade mushroom earring stands are just what you need to either add some woodland cuteness to your space.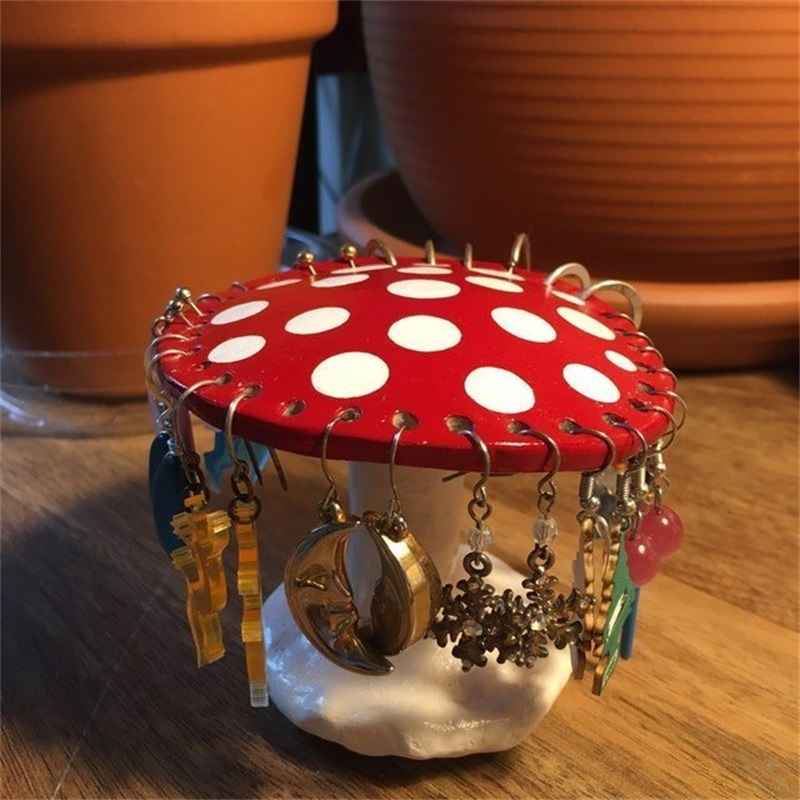 The color of the toadstools is a classic red, with a semi-gloss varnish.
Rough dimensions such as color, size & shape may vary due to mixing the paint and shaping of the clay.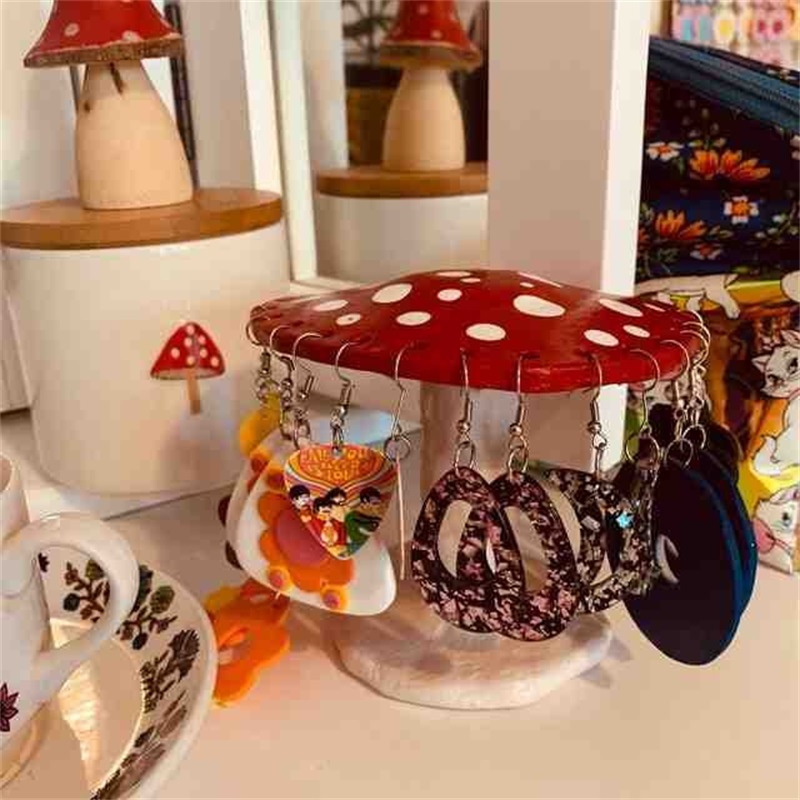 Rough Dimensions
Large: w11 x h8.5cm | 30 holes
Medium: w9.5cm x h7.5cm | 26 holes
Small :w8 x h6.5cm | 22 holes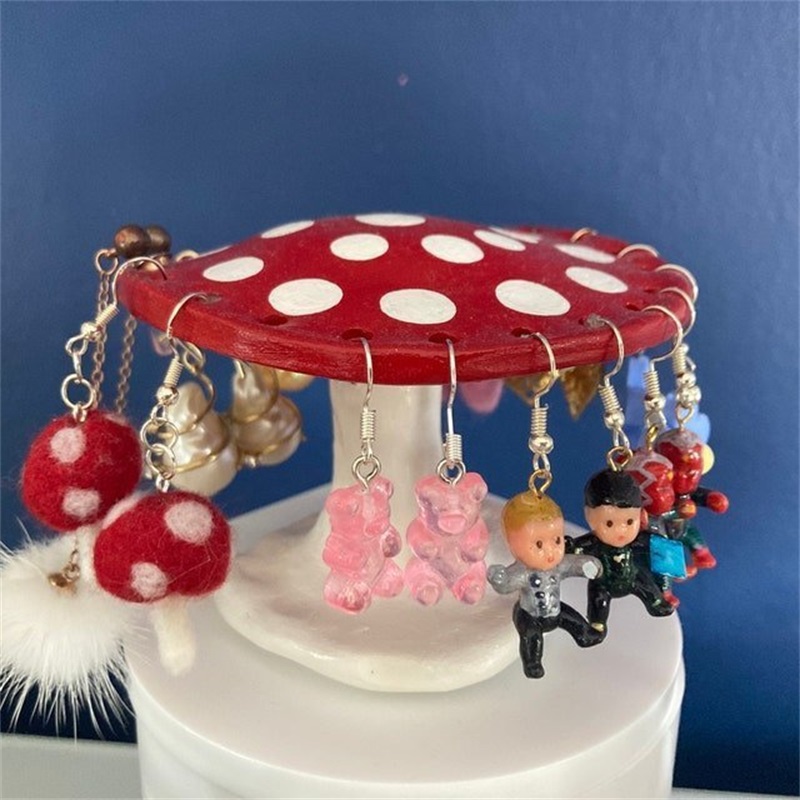 Handmade.
Materials: Air Dry Clay, Paint, Varnish
Jewelry Type: Earrings, Ring