"I was really excited about this helmet after reading the great reviews. I received it yesterday and immediately went out for a ride. The helmet fits perfectly and the Music playback and phone call features worked great. I am very happy. ."
⭐⭐⭐⭐⭐
- Tylor

✅

Verified Customer
Motorcycle Bluetooth Helmet
This is an amazing piece of equipment with a cool outlook and solid, quality build. Its built-in Bluetooth 3.0 technology and One-touch feature allow easy connection with your phone control to call, answer, reject incoming calls and redial. It's compatible with IOS, Android, PC, and so on.
This Bluetooth Helmet connects quickly to any MP3 player and allows you to listen to music, FM radio, and GPS navigation audio through the twin high-quality speakers with full stereo sound mounted on both sides of the inside of the helmet music.
The Bluetooth in this helmet also supports an intercom between two riders at a distance of up to 1000 feet. Group intercom between 6 and 8 drivers with a maximum distance of up to 3,280 feet, only compatible with KBYE Bluetooth helmets and Bluetooth helmets with group intercom function.
Once charged, the helmet easily lasts up to 8 hours of continuous talk time or 110 hours of standby time. The helmet is perfectly suitable for anyone who is looking for a stylish-looking Bluetooth helmet with fully washable microfiber lining and adjustable vents.
Here's why our Motorcycle Bluetooth Helmet is just perfect for you!
✅ Easy conversations with other riders. When you and other riders are wearing this fully enclosed helmet, a normal conversation is impossible. As long as you've paired a phone to this helmet system, you can do a whole lot of things hands-free just by speaking to the phone through your helmet microphone.
✅ Get navigation instructions spoken to you. Modern smartphones already include navigation apps and are designed to work with other ones you may choose, it's easy to use your existing phone to transmit voice instructions to your helmet as you go. No need to run the risk of looking through your phone while on the go.
✅ Stream any audio from your phone to your helmet. Anything you queue up on your mobile device can be transmitted to your helmet to enjoy. This, of course, includes tunes stored on your phone, YouTube videos, or audio from any app or website that your phone can access.
✅ Make or receive a phone call. You can decide when a call is important enough to answer, and you can remain in the loop as much as you choose. This goes without saying that voice-command phone operation is simple and easy with Bluetooth in your helmet.
✅ Receive and send text, email, or other messages. If you set audible alerts when texts, emails, or messages from other apps come in, you'll hear the notifications. Since most modern smartphones are capable of reading messages to you aloud and taking dictation, communicating in real-time is easy.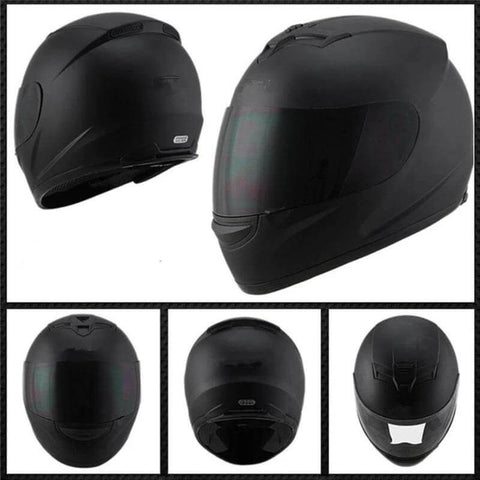 Road traffic accidents have become a great challenge for public authorities in terms of efforts and finding sustainable solutions for effective prevention. A research study published by the United Nations Motorcycle Helmet Study indicated that wearing a helmet can improve the chances of survival by 42% and can help avoid injuries by 69%.
Also, if you listen to a lot of audiobooks and talk radio through your phone and on the freeway at higher speeds, it's a lot harder to hear, most talking needs to be done off the freeway, otherwise the wind would make it too hard to hear through.
With this Bluetooth helmet, the versatility in the face, wind visor, and sun visor are AWESOME. Your safety is not only assured but there are over 6 combinations of how you can wear it. You can even leave the sun visor down with everything else up.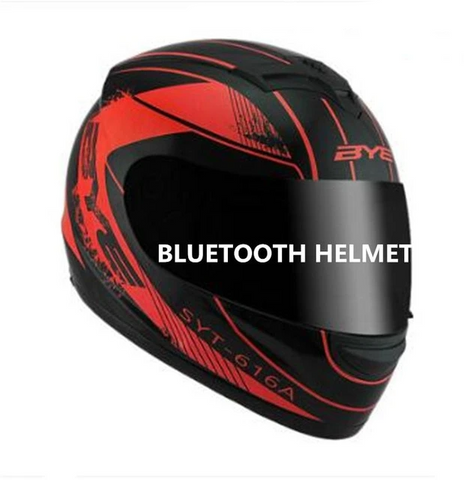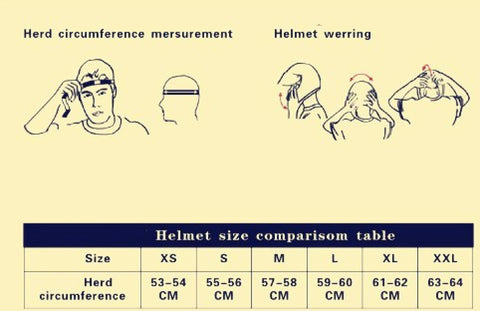 OUR PROMISES FOR YOU AT ledlyy!
At ledlyy, we believe in the quality of our products therefore we offer a 60 Day Money Back Guarantee with no questions asked! When you purchase from us, there is Zero Risk for you!