Remind yourself, or someone you love, of the strength and beauty within.
Our light shines through the cracks and wounds we carry.
And although the world is full of suffering, it is also full of overcoming it.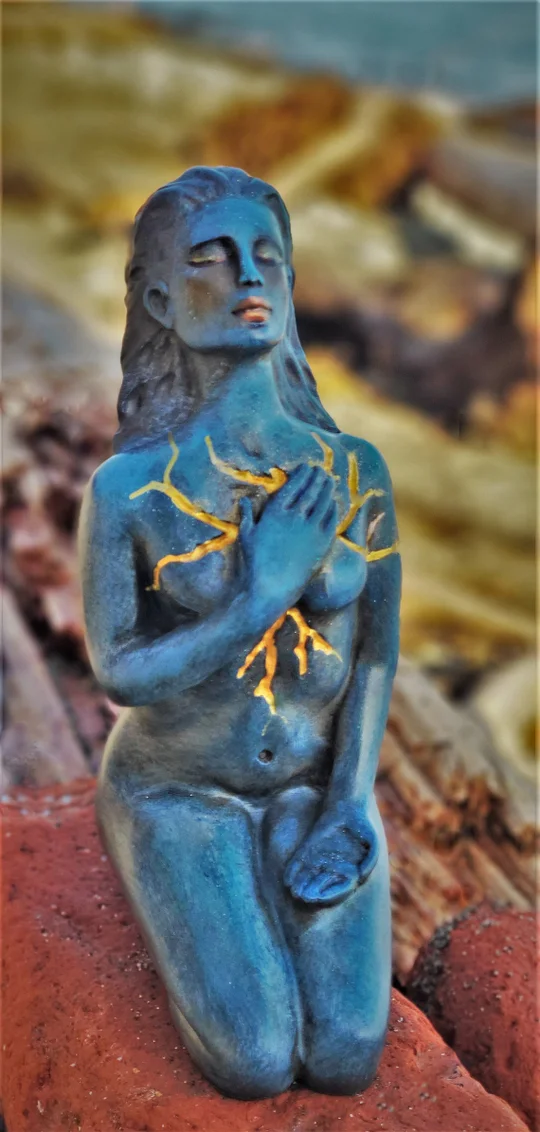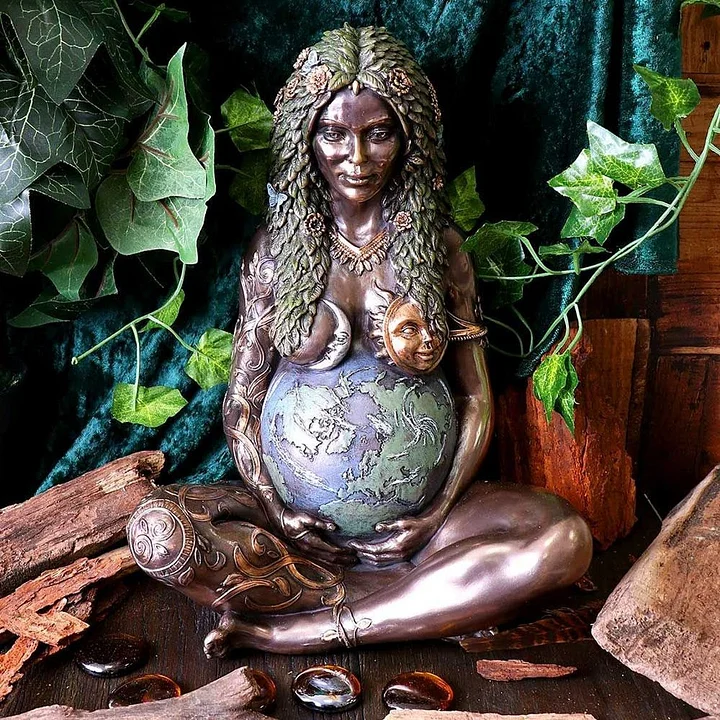 Mother Earth Art Statue: Transcending all in existence, Mother Earth rests, supporting the world as a pregnant belly between her decorated arms.
Cascading over her shoulders and down her back, her hair is comprised of green foliage, adorned with intricate golden embellishments. Covering her modesty, the greenery shrouds her breasts which form the celestial Moon and Sun.
This Mother Earth Art Statue is cast in the finest resin before being expertly finished in bronze and intricately hand painted.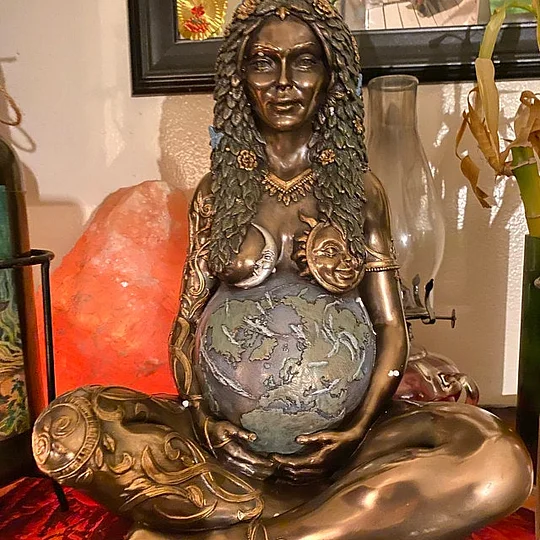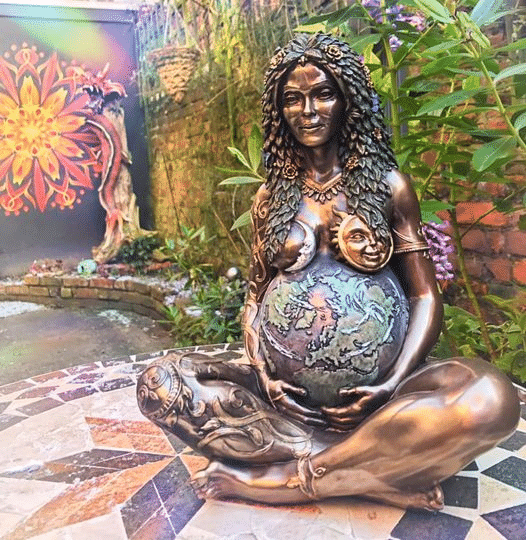 •She cradles the Earth as a pregnant belly.
•Beautifully sculpted design.
•Cast in high-quality resin.
•Painstakingly hand-painted.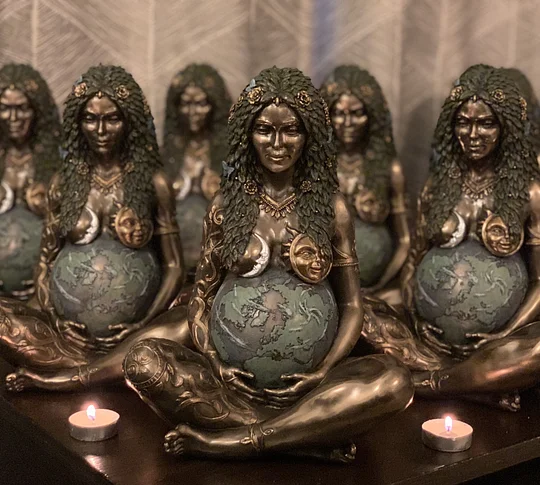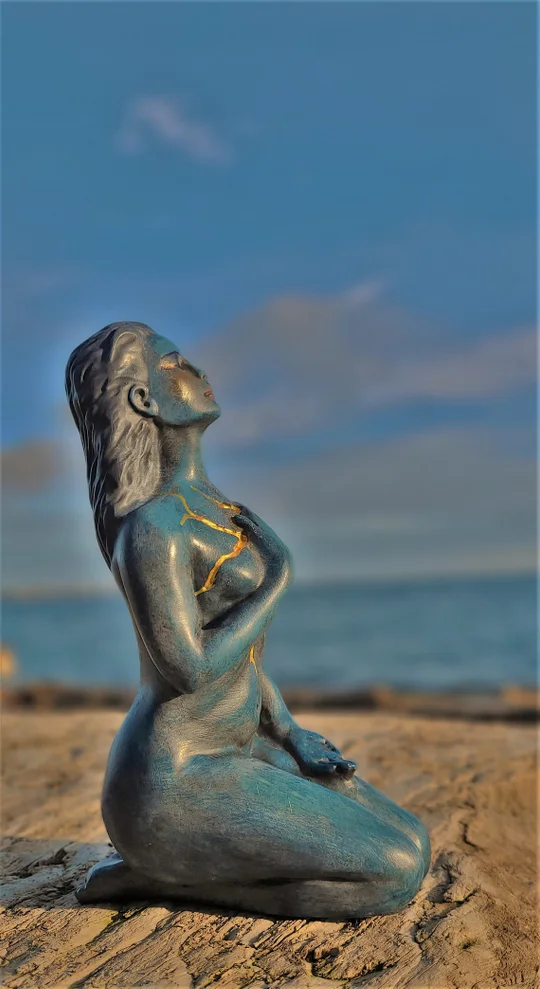 "You look in the mirror and see yourself, but really, it's not you at all. I mean, there's your eyes and your nose and your cute little smile, but that's not all there is to you. Because you're not seeing the amount of lives you've touched with your presence. You're not seeing all the people you've made smile and laugh. You're not seeing how strong you are. In fact, all the battles you've overcome are completely invisible when you look in the mirror, hidden beneath your outside features. So my darling, listen to me when I say this: you are not as simple as a reflection. You are complex, wonderful, and something brilliant that a mirror simply does not have the capacity to show. You are so much more than what you see. Please remember that."A beautiful gift to remind us of our inner light.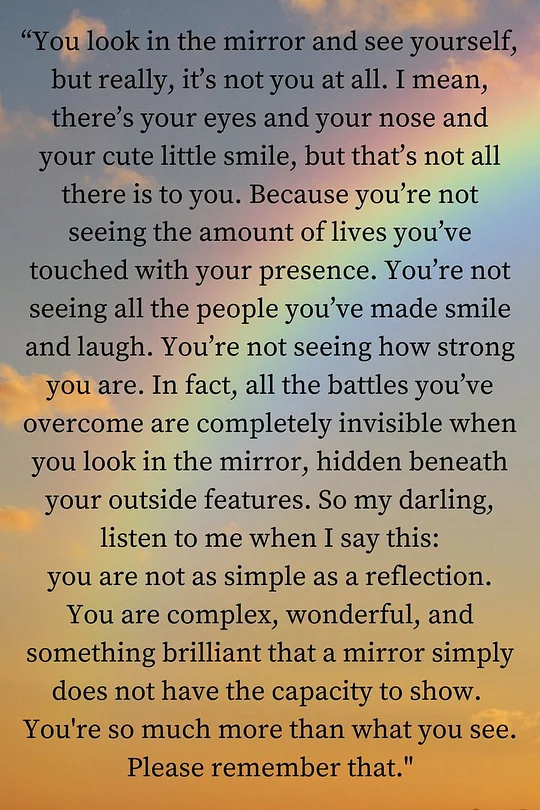 Our original intention
Provide interesting, fashionable and high-quality products in the world. We will do our best to provide customers with excellent customer service support, because we attach great importance to absolutely zero-risk customer satisfaction.