3-in-1 foldable device charges your Apple devices faster than your average wired cables.  Our compact foldable design makes it easy to bring anywhere. Portable charger never looked so good.
1. Charges 3 of your devices at the same time
2. 4x Faster wireless charging speeds
3. No need to plug in various cables
4. Compatible with Apple Products
5. Beautiful All-in-One Design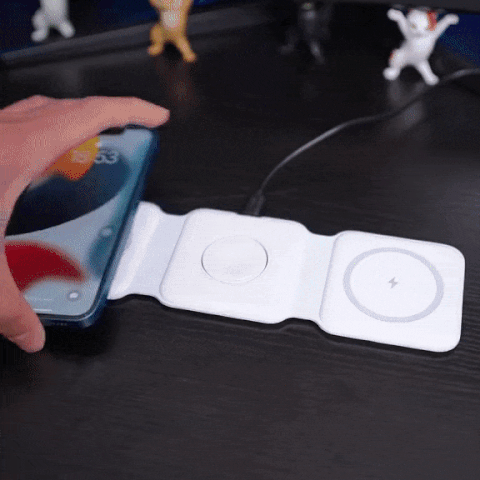 MAGNETIC ALIGNMENT

3-in-1 Foldable Wireless Charger is equipped with easy-to-use magnetic connection to keep your iPhone in perfect view whether you want to FaceTime in Portrait or watch a movie in Landscape mode.

Finally a solution to charge your Apple smartphone, smartwatch and earbuds without the hassle of tangled wires and cables.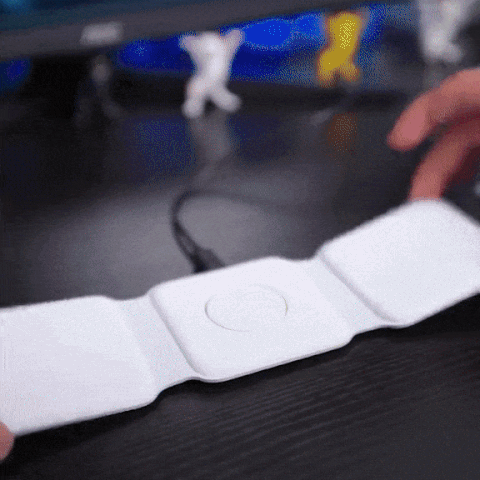 CHARGES UP TO 4x FASTER

3-in-1 Foldable Wireless Charger is powered by the latest Quick Charge technology that is proven to charge all of your devices up to 4x faster than your average wired cable.

The wireless charging stand outputs up to 15W for Phones, 5W for AirPods 3/Pro/2 and 3W for Apple Watch. Powered by the included 18W adapter, matched with wireless iPhone charger with built-in upgrade coil your charging speed can be increased by 35%.

That means you'll spend less time sitting around waiting for your devices to charge or waiting for enough outlets to manage all your devices.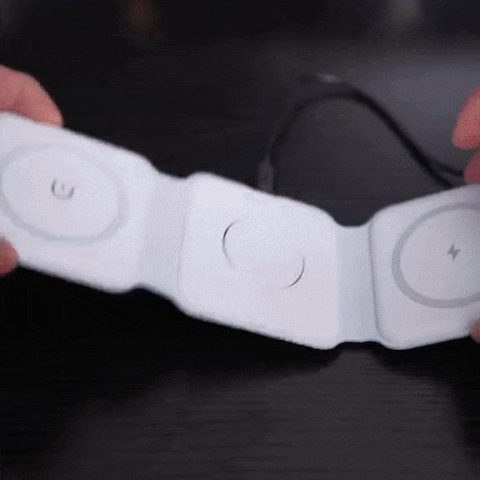 UNMATCHED COMPATIBILITY

Did we mention it's for ALL Apple Qi devices? Enjoy the convenience of WIRELESS CHARGING STATION for Apple Devices!
Supported devices for Apple include

All Iphone 12 and 13 models With or without Magsafe case
8, X, XS, XR, 11, 11 PRO with magnetic cases
Apple Watch 1, 2, 3, 4, 5 and 6
Qi enabled generation of AirPods 2, and PRO