GIVE THEM A SURPRISE!
FLying from your gift card and book. Surprising gift for chilren,cool! You can also clip the butterfly in a book or a card, and give a surprise to the person who opens the book or card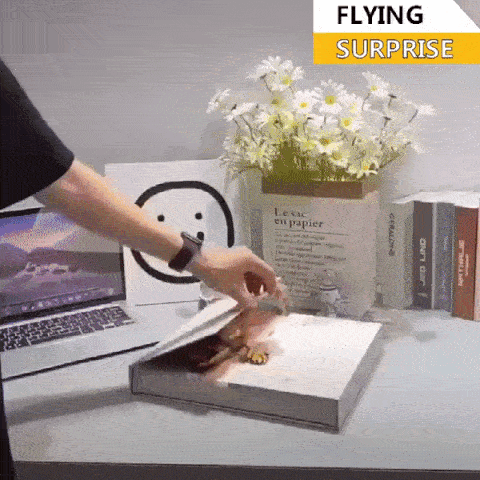 FLEXIBLE OPERATION
The butterfly shape wings are made of cardstock, it is small and flexible, rotate the rubber band by clockwise or anticlockwise, the butterfly will freedom flying, different angel may fly to different direction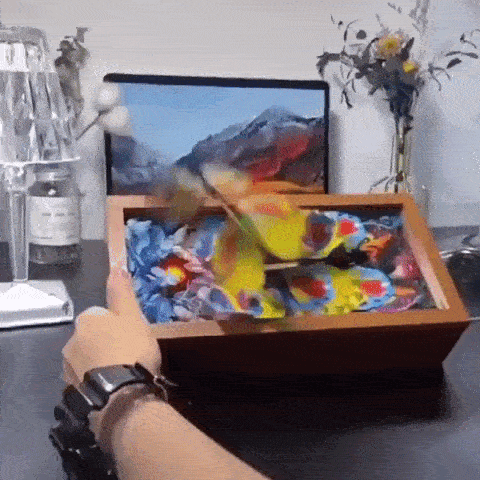 EASY TO USE
First your left hand hold the butterfly tail do not move, your right hand turn butterfly's head about 30 – 50 times, and then loose both of your hands, you can also put the butterfly toy in a book or a card, as long as he or she open the book or card, the beautiful butterfly will fly out, give them a surprise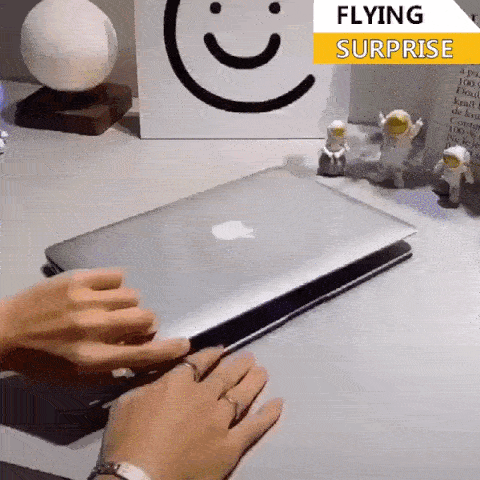 SPECIFICATIONS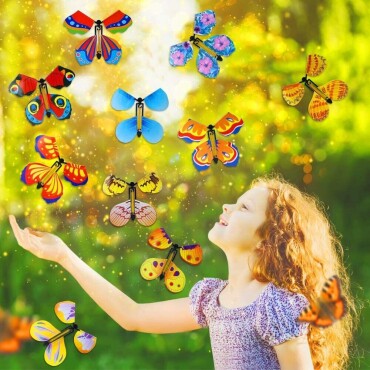 🤡It is about 5.51 inches/14 cm long and 4.33 inches/11 cm wide. It is small and flexible. The bright colors and cute appearance will immediately attract children's attention. The perfect surprise toy for children.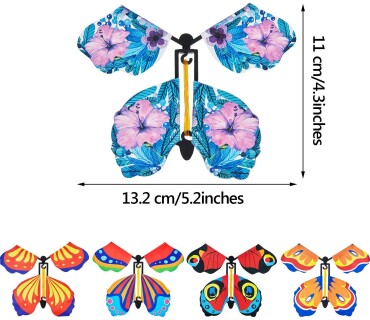 💖Package contains-5 packs of uniquely designed colorful magic flying butterflies. These clockwork butterflies have random colors and patterns. They are great tools for parent-child interaction, you can play with your children.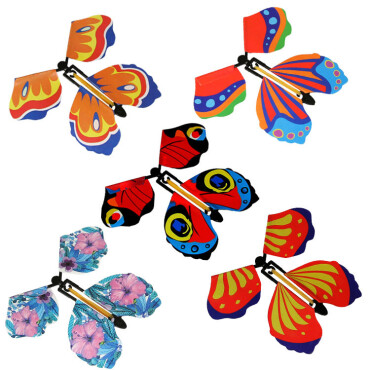 PACKAGE INCLUDED
1 * Magic Flying Butterfly (10/15/20/30/50pcs)