A beautiful

optical illusion and unique display platform

that adds a touch of mystery to any space.
This art piece uses suspension and tension to create a unique optical illusion of a levitating platform ready to sit as its own art piece or as a display stand for that something special. This stand will only be available through limited runs so grab them while they're available.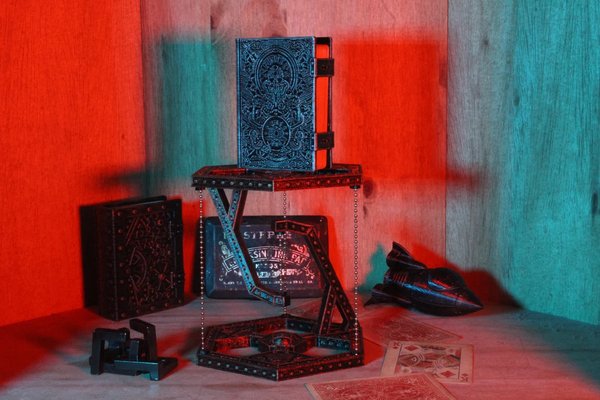 Hand-made & Rare: Designed by a visual artist, each piece is individually 3D Printed before being hand-finished and hand-painted with care. Due to the production process and handwork involved each piece is its own unique work of art with small variations leaving no two pieces exactly alike.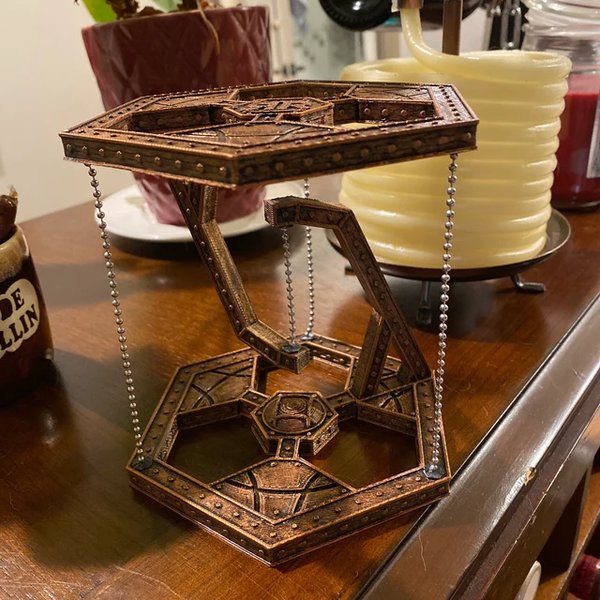 Dimensions: Length: 14cm | Width: 12cm | Height: 14cm
Platform Holding Capacity: 200g
Material: Eco-Friendly PLA Bio-Plastic