High-pressure power washers - your cleaning companion!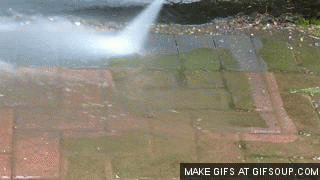 Cleanliness is second only to holiness! This oft-quoted statement is made possible by using this great product that allows you to clean with high pressure. It can also be attached to your garden hose to convert it to a pressure washer.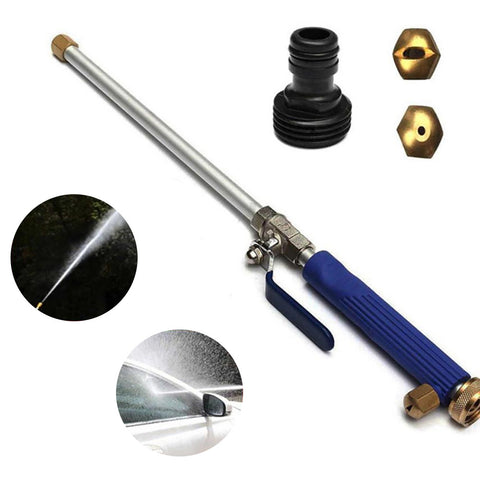 The best part is that it can change the type of spray as required. It has two brass nozzles that are more efficient, rust-proof, and sturdier than any other nozzle. It is suitable for a variety of applications, from complicated places to places that don't need water and just look wet.
2 spray brass nozzles - Includes 2 nozzles: a jet stream and a fan spray. You can change the spraying method to meet your different needs. Can meet the needs of car washing, car washing, floor washing, window cleaning, flower watering, etc. The pressure is related to the domestic water pressure, no electricity or power, to better meet your needs.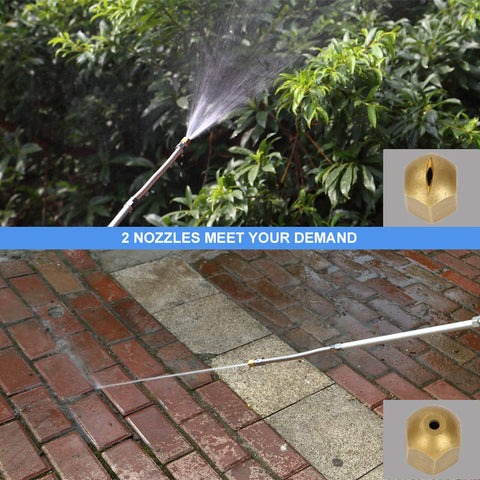 2 ways to connect the hose - one way is to insert the hose directly with the power washing wand. The other method is to use the connector that comes with the product and plug it directly into the hose fitting. Easily connects to any home garden car hose.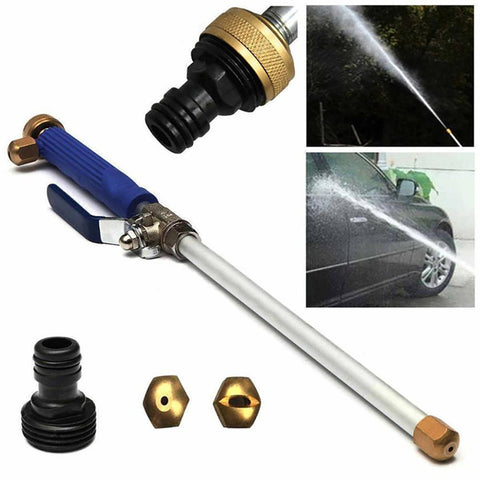 Sophisticated Design - Our water jet high pressure power washers can be used in a variety of environments, whether it's car washing or garden cleaning, including pet bathing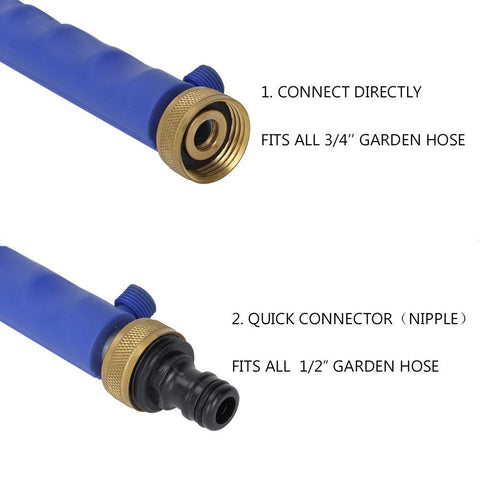 Rust and corrosion-resistant - Brass standard garden hose fitting with aluminum original power wash wand. Strong and durable, not easy to bend, and the product stays the same after a period of use compared to other wands.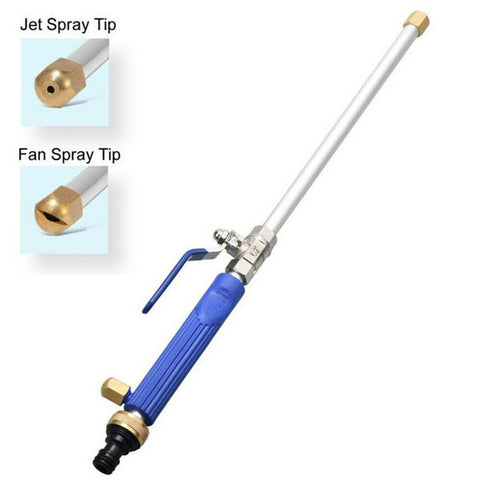 Wide range of applications - easily clean your car, truck, camper or boat and dispose of dirty wheels and rims wherever you want. The cleaning wand has a safety locking trigger to prevent accidental spraying.