This wooden walking stick is an art in function done with love from a natural material and carries a strong energy to its owner.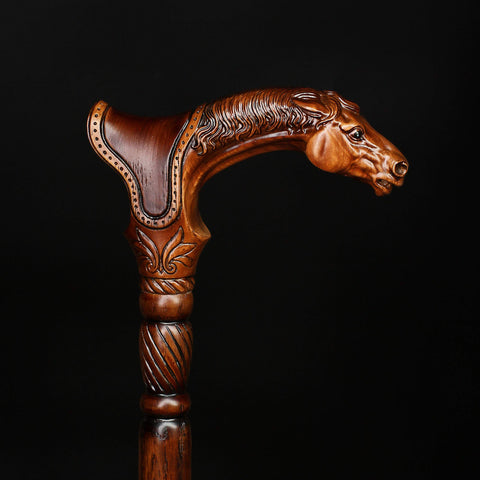 ART IN FUNCTION. With this creative and highly artistic wood carved walking stick with Horse Head, we live up to our environmentally responsible beliefs. The entire manufacturing process of this wooden walking cane for men and conforms to the principles of environmental protection: handwork, safe materials.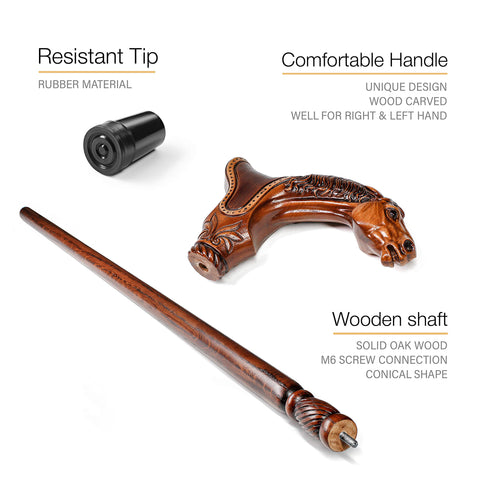 COMFORTABLE & RELIABLE CANE. This walking cane made of hard wood - pleasant to touch and strong material with beautiful texture and color. The handle fits like a glove! This walking cane well for right hand & Left hand.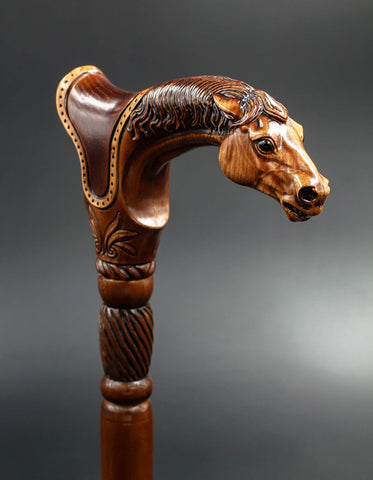 HORSE HEAD WALKING STICK CANE. We offer you a luxurious best walking cane for seniors made of solid wood with a rubber tip. This walking stick for older people is a symbol of a freedom and wisdom.
Item Package Dimensions L x W x H 32 x 8 x 4 inches (81.3 x 20.3 x 10.2 cm)
Package Weight:1 Kilograms
Item Dimensions: LxWxH 36 x 6 x 2 inches (91.4 x 15.2 x 5.1 cm)
Item Weight: 500 Grams