Hello there!
My name is Igor, I am engaged in the manufacture of historical board games, figures, sculptures, dioramas and more :).
I want to present you a board game of Vikings - Hnefatafl.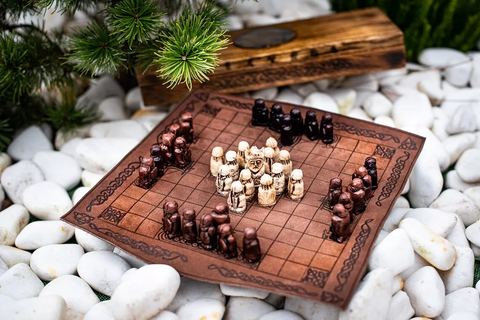 "Hnefatafl"- the name of the game is translated as the king's table. For centuries Hnefatafl has been known across northern Europe. Yet, its origin is unknown. One of the theories says that it comes from Roman board games, more specifically "Ludus Lantruculorum", - a game that is similar to modern chess. With their board games, the Romans tried to copy the Germanic tribes that they conquered. Eventually, they invented their own versions of board games and their own rules. Very soon, board games won over the hearts of the Northern folk and began to be popular all the way from Ireland to Finland. On the long, dark Scandinavian winters, Hnefatafl was one of the best entertainment for the Vikings. While waiting for the summer, to go out in the sea to raid and conquest new territories, the Vikings were happy to kill their boredom by playing wars on a wooden or a leather game battlefield.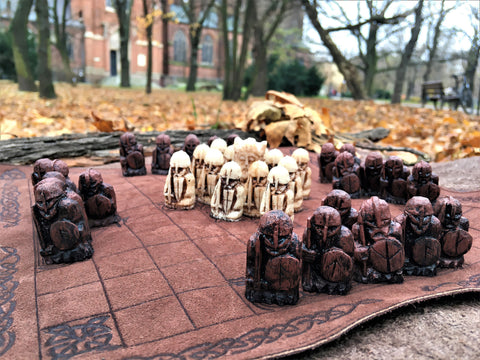 This game is made using only quality and durable materials.
Pieces are made of high quality epoxy resin with the addition of natural copper dust (dark figures).
The playground is made of genuine bull leather.