These Handmade Pieces of Wood Mountain Wall Art Will Bring the Great Outdoors Into Any Home.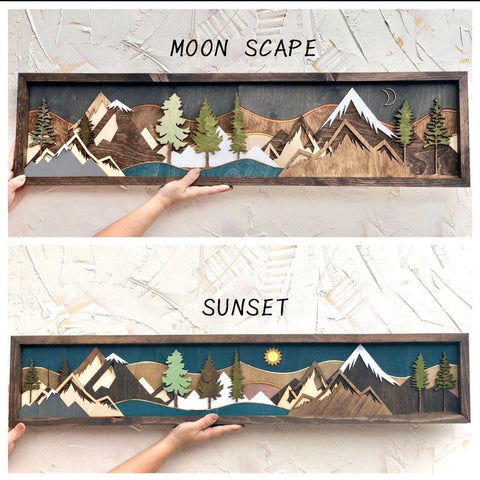 This mountain wood art has layers of wood creating a sunrise scene complete with sun, clouds, mountains in a variety of wood stains, trees and a lake. Creating a 3D mountain scape, perfect for any gallery wall, kids' room, bedroom, or home decor.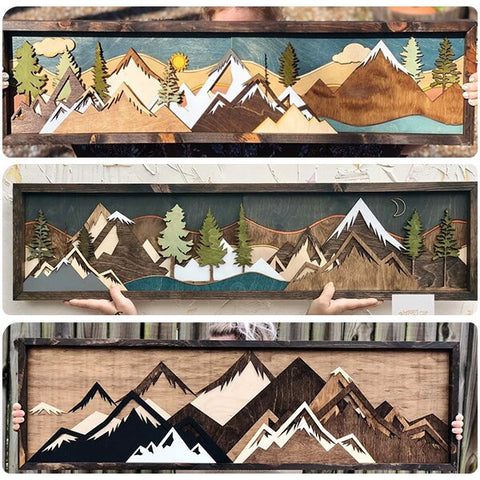 This charming layered wood sign uses lots of muted colors and natural tones to give a very calm vibe. This sign would look great in the entryway to your house for all visitors to see but really, could find a home in any room in your house.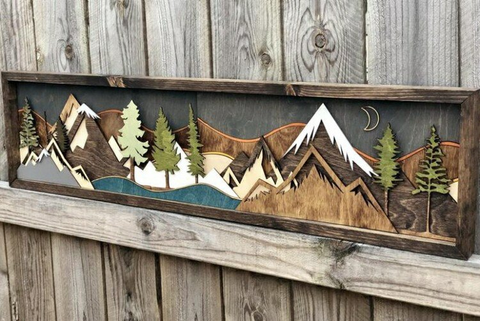 These stunning natural landscape art will become beautiful home decorations in any room of the house, or as a perfect gift for Special Day.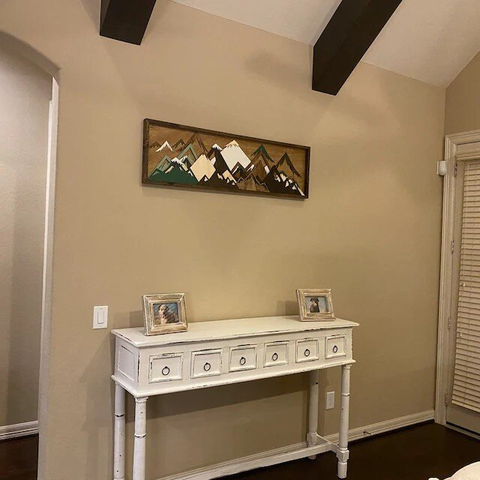 Each piece comes with a dark walnut frame mountain range that will look as close to the first image as possible. The center of the piece as a sky overlap, this is intentional to give the sky more depth/add to the 3D nature of the piece.
Specifications 
100% Handmade
Materials: Wood