Enjoy Life, Pamper Your Body
Get a full body massage and feel total relaxation anytime and anywhere. This Gua Sha Massager is your partner to make you feel relaxed and refreshed all-day. It's a Gua Sha stone that can deliver many health benefits for you and the whole family.
Heat control

to adjust to your body's needed temperature

Polished

stone surface, and

comfortable to hold

Use as

hot compress

, relieves

muscle pain, cold relief,

and many more

Compact and handy

, slip it conveniently to your bag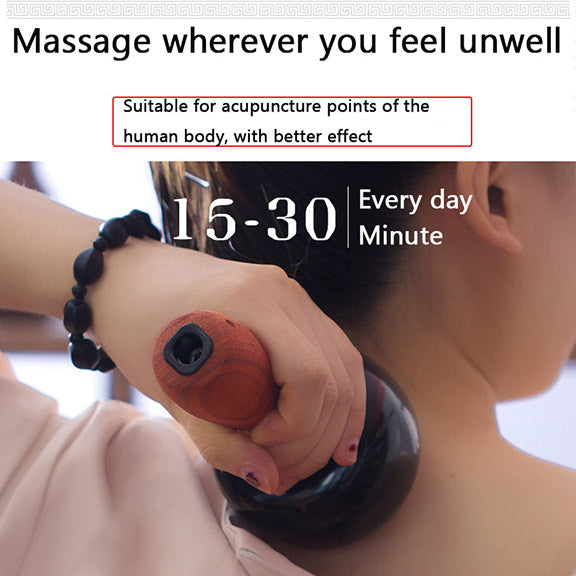 Adjust the Temperature Easily
Avoid burns on your skin. Your Gua Sha Massager has five gears to adjust the heat according to your need and preference. It is color-coded for easy control: red 100 degrees, green 80 degrees, blue 60 degrees, white 40 degrees, yellow 20 degrees.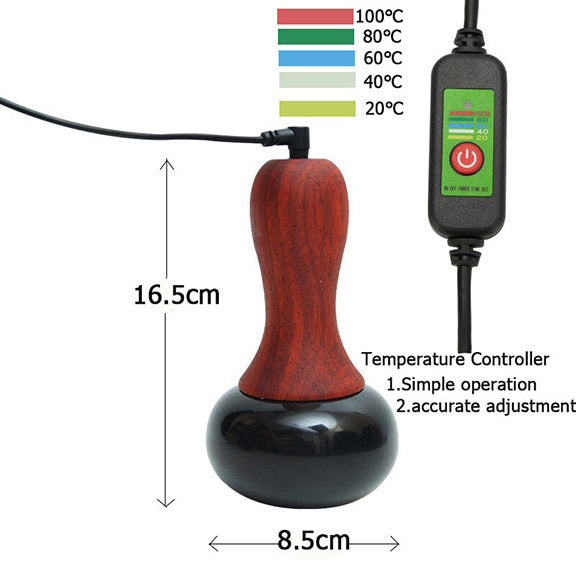 Enjoy Superior Craftsmanship
Made of high-quality Gua Sha Stone. You can choose either in stone shape or flat head shape. The stone's surface is polished with no rough edges nor sharp corners. Moderately soft to feel on your skin. Ergonomically designed for a comfortable hold.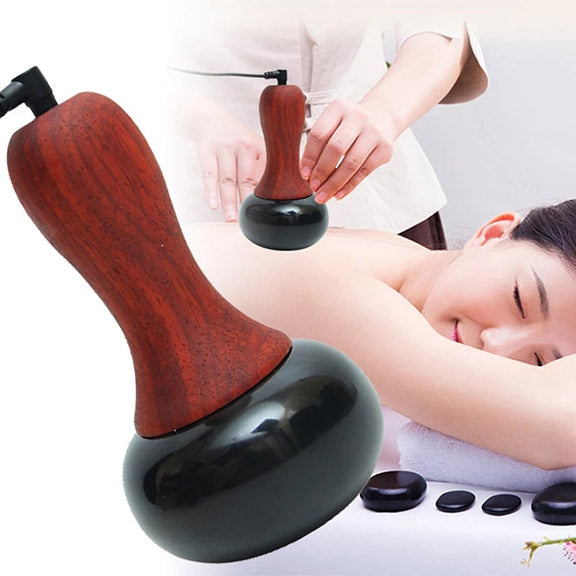 Get Energy From a Natural Stone Massager
Use it as warm moxibustion and massager, a hot compress, or dredging your collaterals. It promotes blood circulation, relieves muscle pain and cold relief, improves immunity to strengthen your body. Good as physiotherapy, both for kids and adults.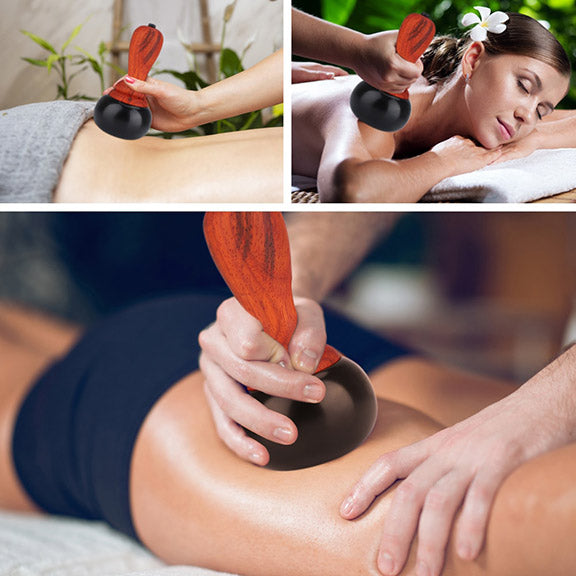 Enjoy Full Body Skin and Lift Care
Enjoy total body care in a handy stone massager. Perfect for the whole body. You can use it on your neck, abdomen, back, legs, waist, and hands. It is also a facial massager for scraping and detoxifying your sensitive skin. A body massage for cellulite slimming.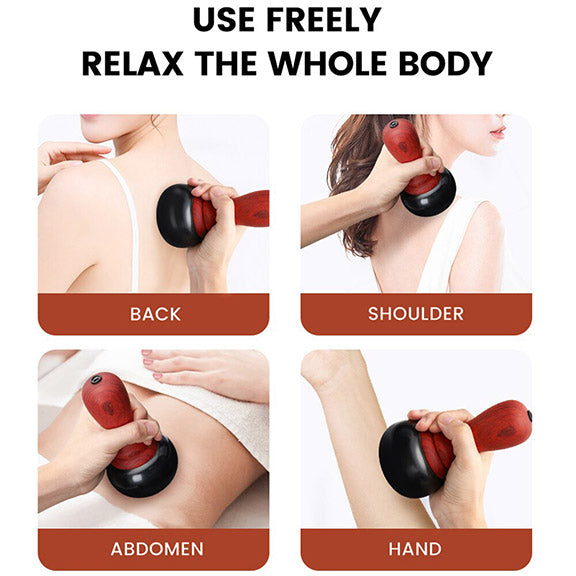 Product Specification:
Input: 100v-240v
Output: 12c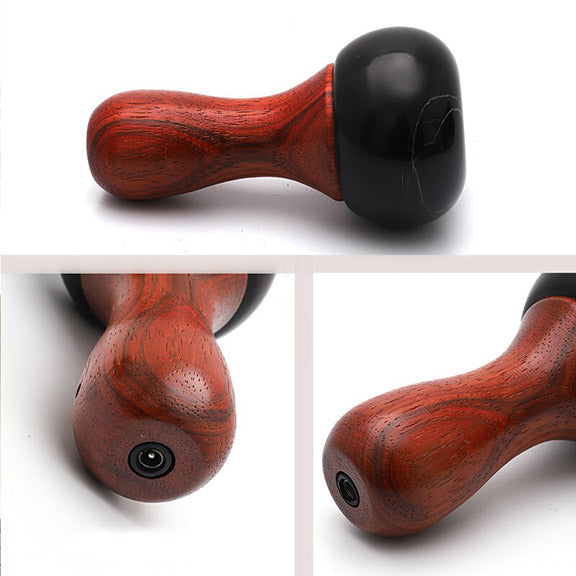 Package Includes:
1 pc. Gua Sha Bianstone Warming Instrument
1 pc. Adaptor
1 pc. Storage Bag
1 pc. Manual in English
1 pc.  Meridian Diagram