"I bought this for my son for his birthday. He is 14 and is interested in photography and videography. This was easy for us to assemble. He keeps it against his wall in his bedroom and uses it for photos and video backgrounds. He is pleased with it. It wasn't very wrinkled when we got it. This is plenty big enough for anything my son will ever use it for. We are pleased with this green screen!"
⭐⭐⭐⭐⭐
- Jennifer

✅

Verified Customer
GREEN SCREEN
From major motion pictures to local commercials, this green screen is an essential part of shooting video and incorporating visual effects. It allows for the superimposition of images or videos through a process called Chroma key compositing. Whether you're venturing into production design or only have a casual interest in video, this green screen is indispensable.
It is a rock steady solution optimized for Camera Chroma keying, Our Green screen sets the stage for truly immersive broadcasting in a matter of seconds.
You can easily change the background to what you want with Chroma Keying, editing and produce a wider variety of content, Suitable for studio portraits shooting, Video shooting, Fashion photo shooting, Still life shots, Etc.
Our Muslin Green Screen Backdrop is made from 100% cotton material which is coated to prevent wrinkles and prevents light leak
This portable green screen can be unfolded and set up in seconds. Instantly give that professional edge to business meetings, remote lessons, streams, or your very own brand of content creation.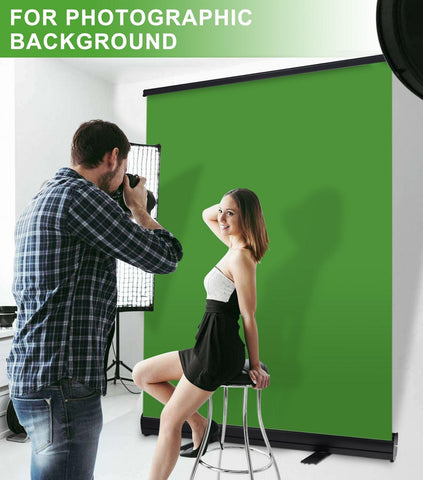 Reasons why our Green Screen is just perfect for you!
✅ Wide range of use. The versatile design is perfect for lessons, business meetings, streaming, and all types of content creation
✅ The material is coated to prevent wrinkles from forming. So you get a more even Chroma Key green across the entire editing area. With even lighting, this can save a lot of precious time in editing
✅ The green screen backdrop occupies a small space. This makes it convenient to use assemble and disassemble. The portable, collapsible design stores easily and includes a carry handle, so you can take it on the go
✅ Quality material that is easy to clean. All edges are carefully finished to prevent tears in the material, and should it become stained, it can be dry cleaned or even machine washed.
✅ It is built to last. Our Green Screen is known for Consistency, quality, and durability.
Video making continues to grow in popularity, so does live to stream as it is supported by major social media. In fact, a study conducted on social media shows that the rate at which the user live stream has increased by 65% over recent years.
By using this green screen as background for your videos either recordings or live streaming, the pictures are sure to be good and you can take out the background easily with the green screen as your background.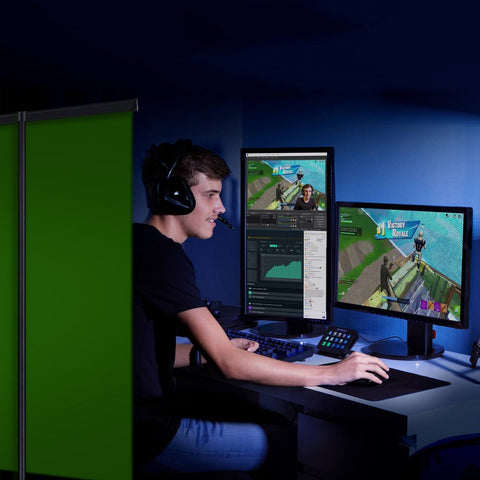 OUR PROMISES FOR YOU AT KUPACABANA!
At Kupacabana, we believe in the quality of our products therefore we offer a 60 Day Money Back Guarantee with no questions asked! When you purchase from us, there is Zero Risk for you!