Enjoy Riding With Your Kids In Nature and Outdoors
Going off-road? Riding that epic single track? BRING YOUR KIDS! The Front mounted bike child seat puts your child up front and allows you to take them on your outdoor adventures! Positioned between your arms and with your coaching, your kid will quickly develop a sense of bike balance, learn to read the terrain, and adjust their riding position accordingly.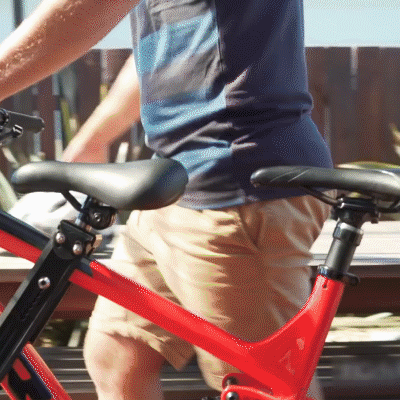 What makes the bike child seat different?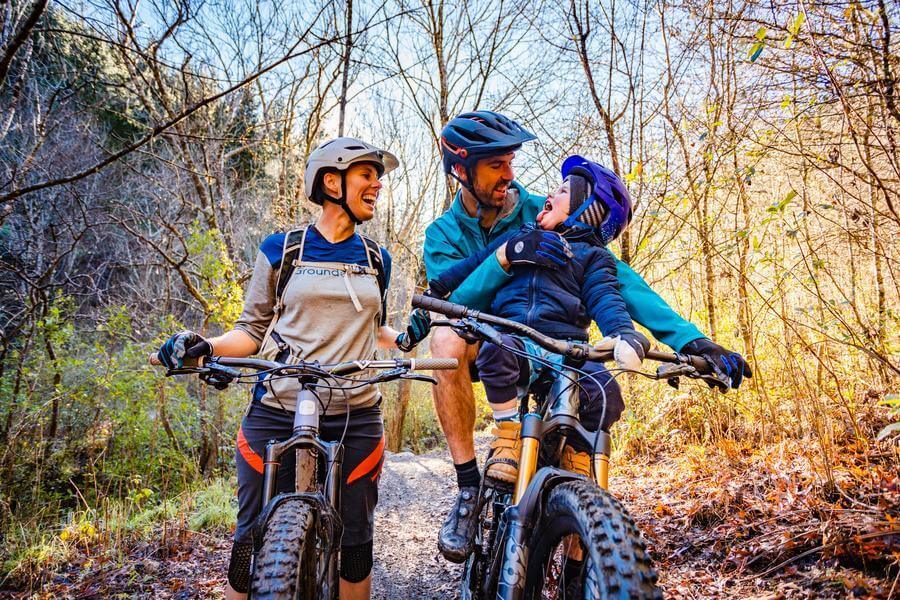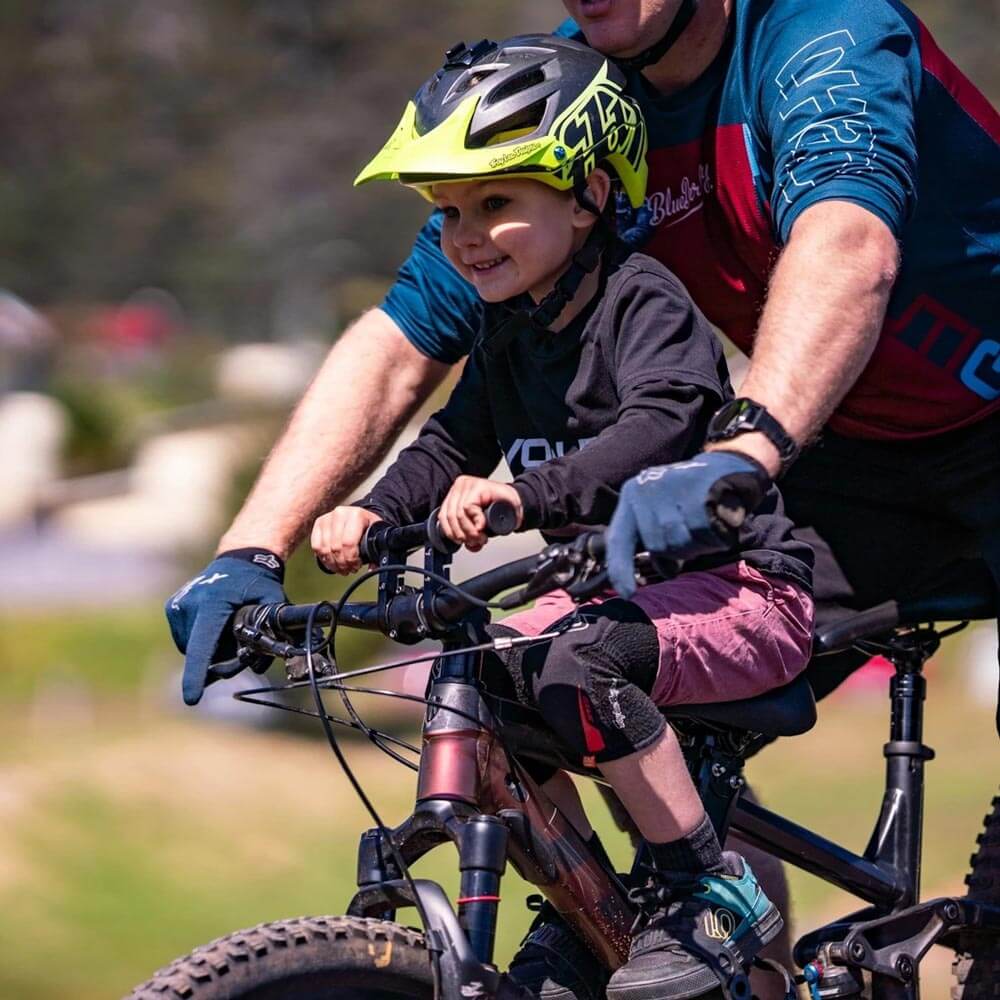 Features &

 

Benefits:
• Your child is now in front of you while you ride - They can experience the ride the way you do while safely in between the arms of a loved one.
• Easy to install And remove the seat when it's not needed - Our seat mounting system allows you to easily remove the toddlers bike seat when not in use, so you can ride solo. You can also quickly mount the bicycle seat again whenever you're ready to bring your little passenger along.
• Our mounting bar system works with most adult bicycles - The mounting bar system attaches to the stem of most adult bikes. However, some bikes with odd shaped stems or drop (road style) handlebars will not work.
• Your steering and pedaling will not be affected. You can adjust the position of the seat so that it doesn't impede the way you normally ride.
• Won't Damage Your Frame - front mounted bike child seat has full rubber protection for your alloy or carbon frame. Don't risk your expensive frame with low quality alternatives.
• Fits All Mountain Bikes - The toddlers bike seat is adjustable to fit flat or sloping top tubes. Note: Not suitable for e-bikes, road bikes, or older bicycles with cables on the top tube.
• Designed for children 2–5 and up to 48lbs.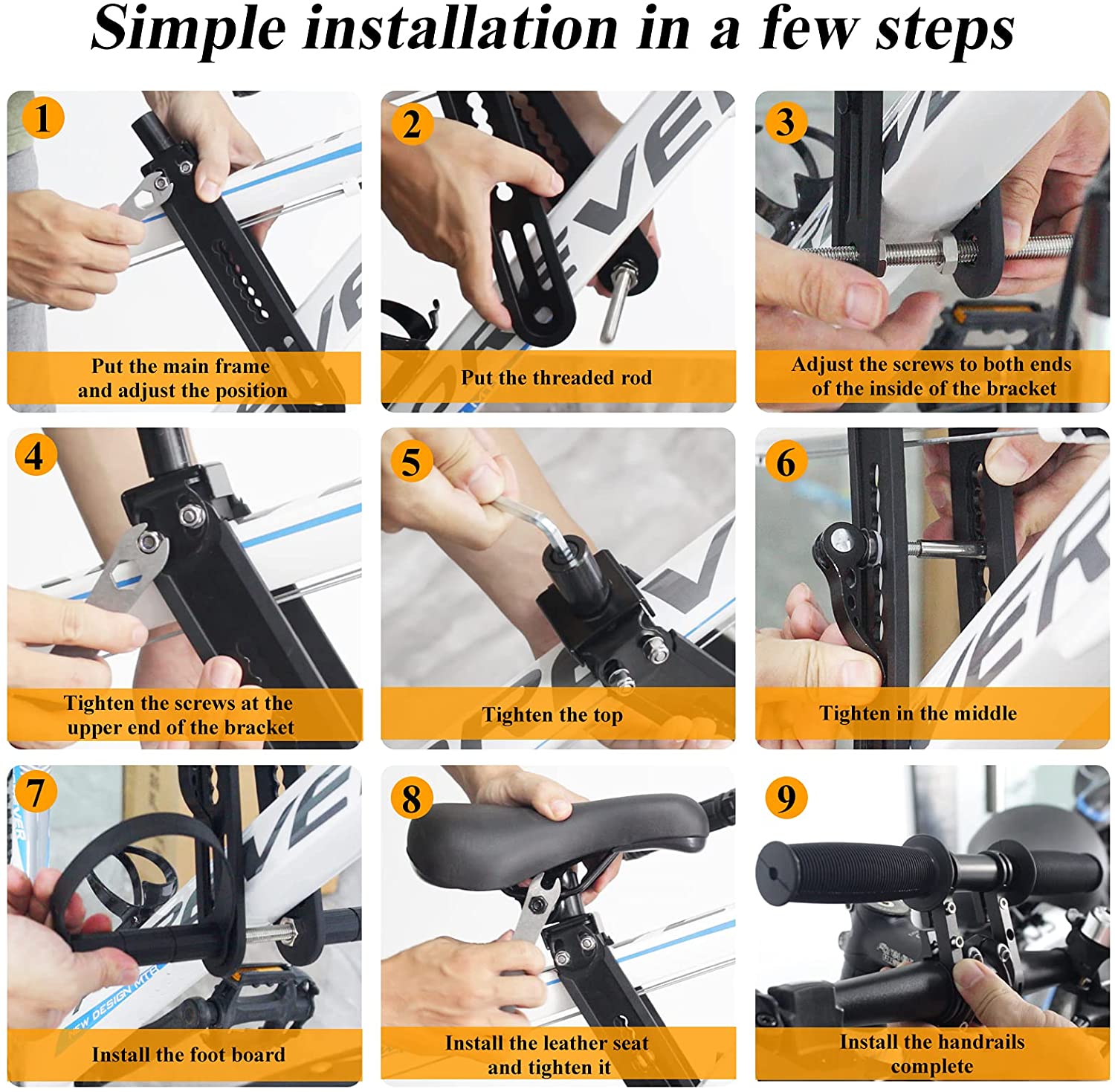 What's in the Box: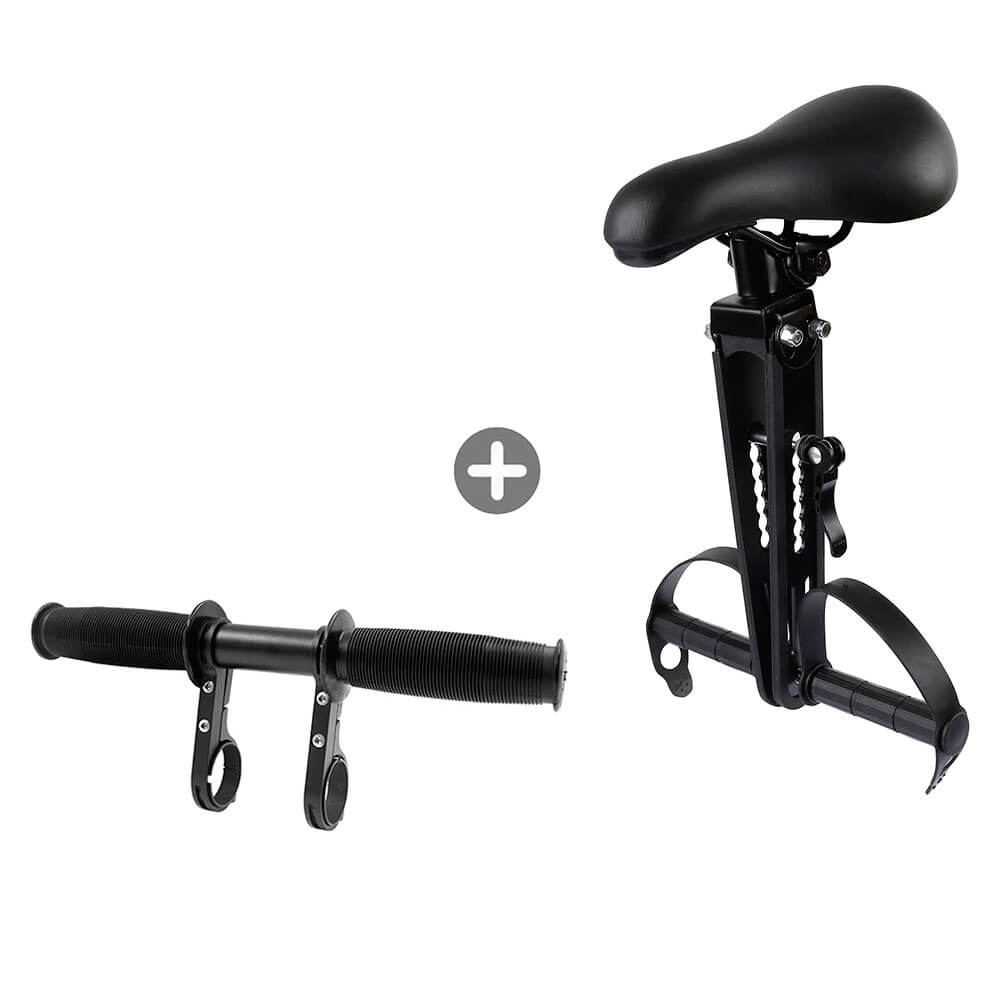 ---------------------------------