Enjoy the beautiful and relaxing sounds of the Drum! It's extremely easy to play and makes the perfect gift. 
Each Drum is handcrafted from high-quality steel and professionally tuned to deliver the best sounding experience.
Unleash the Calming, Relaxing, and Healing Power of the Hue Drum!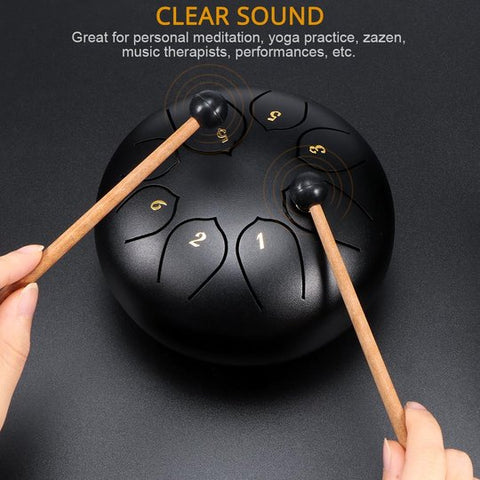 Our drums are incredibly melodic. The sounds and vibrations promote a relaxed state, perfect for deep meditation, creative thinking, and receiving intuitive messages.
You do not need any skills or multiple years of practice to play the HueDrum. From children to experienced musicians, anyone can use the included mallets or their hands and quickly begin producing beautiful music.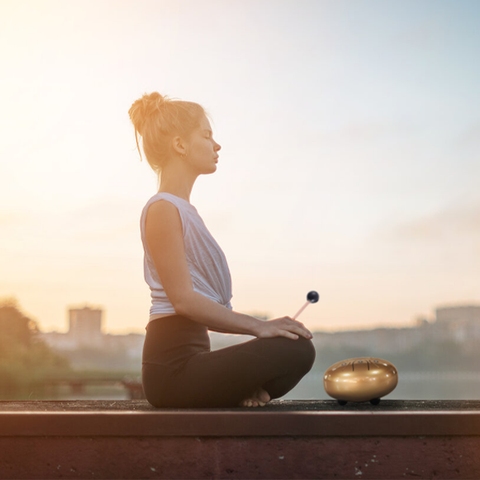 Enhances Yoga, Meditation, Prayer, Chakra Healing, and Mindset
The Hue Drum is used worldwide for yoga, meditation, and spiritual healing by energy healers, spiritual practitioners, teachers of all kinds, and those just looking to experience a beautiful daily resonance.
The sound and vibrations promote a relaxed state perfect for deep meditation, creative thinking, and intuitive messages.
Anyone can play the Hue Drum. Whether if you require relaxation after a hard-working day, or if you want to develop a good sense of rhythm or educate the mind, the Hue Drum is for you.
The Best Gift For Parents. Friends.Children
Steel tongue drum is a musical sculpture that combines the essence of  thousand years of philosophy, religion, culture, art, music and national studies. It combines modern technology, sound theory and innovative design. It is a work of art, a musical instrument, and even of your mind mate.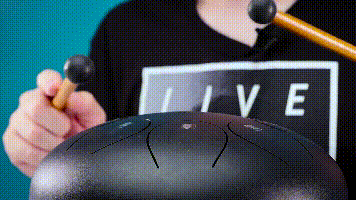 Main Features:
• The water-based paint surface, nuisance-free and wear-resistant and does not fade
• Shaped like pebbles and ethereal sounds
• Hand-built, artificially tuned, and the tone is accurate and sound
• Great for personal meditation, yoga practice, music therapists, performances, religious activities, etc.
• Comes with a carry bag for convenient transport
 You can hit it with drumsticks to make wonderful music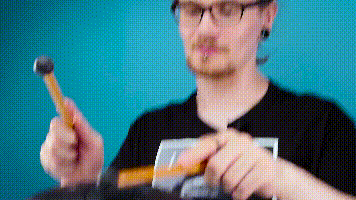 This can also be used to beat the surface of the drum by hand (we have attached finger cots)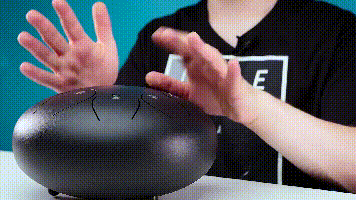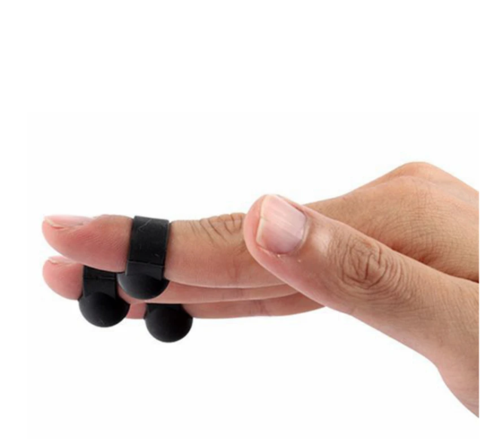 Whether using drumsticks or finger cots.
Both can help you play great music.
Products include: drumsticks or finger cots
The diameter of the drum is about 16cm and the height is about 8cm
The drumstick is approximately 8.66 inches long and weighs 0.07 pounds
Finger cot weighs about 0.02 pounds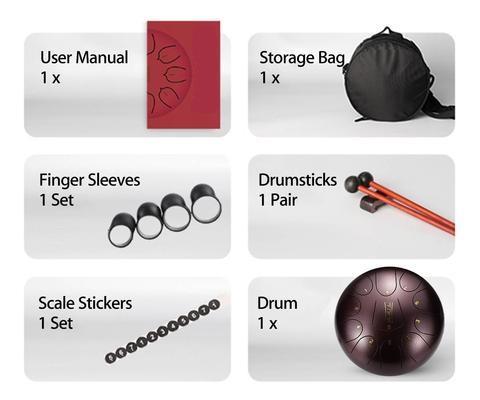 High Quality
High-grade steel, round shape design with smooth surface, and can produce a variety of tones.
Easy to Play
Easy to play, you can play it easily with the noted drum mallets or with you hands, and the note sticks will help you to make great sounds.
Application
Great for personal meditation, yoga practice, zazen, music therapists, performances, etc.
Clear Sound
Handcrafted by artisans, it can produce a clean, ethereal, Buddha-like sound. Applicable to a variety of fields, including music education, mind healing, yoga meditation and so on.

There are a total of 8 sounds in D major, which have a wider range of sound and can play more music. With a large number of musical scores(not included), even beginners can play extremely pleasant music in accordance with the score.