No need to have any skills , just follow the simple guidance provided and create magnificent art works.
Draw your worries through numbers, relax and reduce stress, while enhancing painting talents.
Description
UPGRADED VERSION - Add 30% more paint that enough to cover the lines and numbers, the paint has a high degree of environmental protection and can be directly colored without adding water, with strong tinting and covering power to ensure a perfect experience.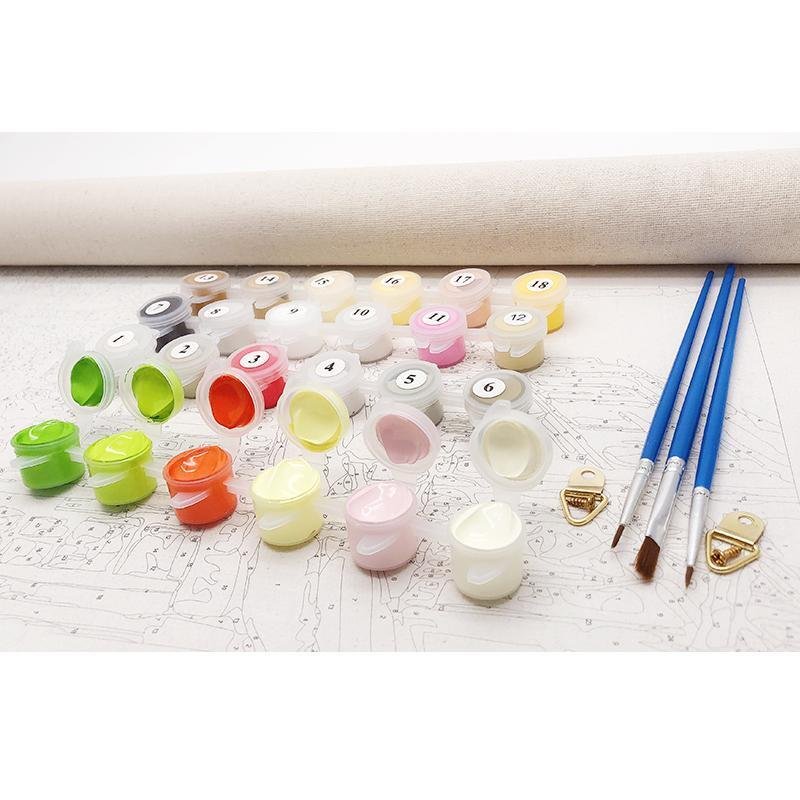 👉HIGH QUALITY CANVAS - The high-definition printed canvas is not easy to deform, has a uniform texture and is not easy to wrinkle. You can identify the correct color to use with easy-to-read numbers, and the high-density canvas is durable and easy to color.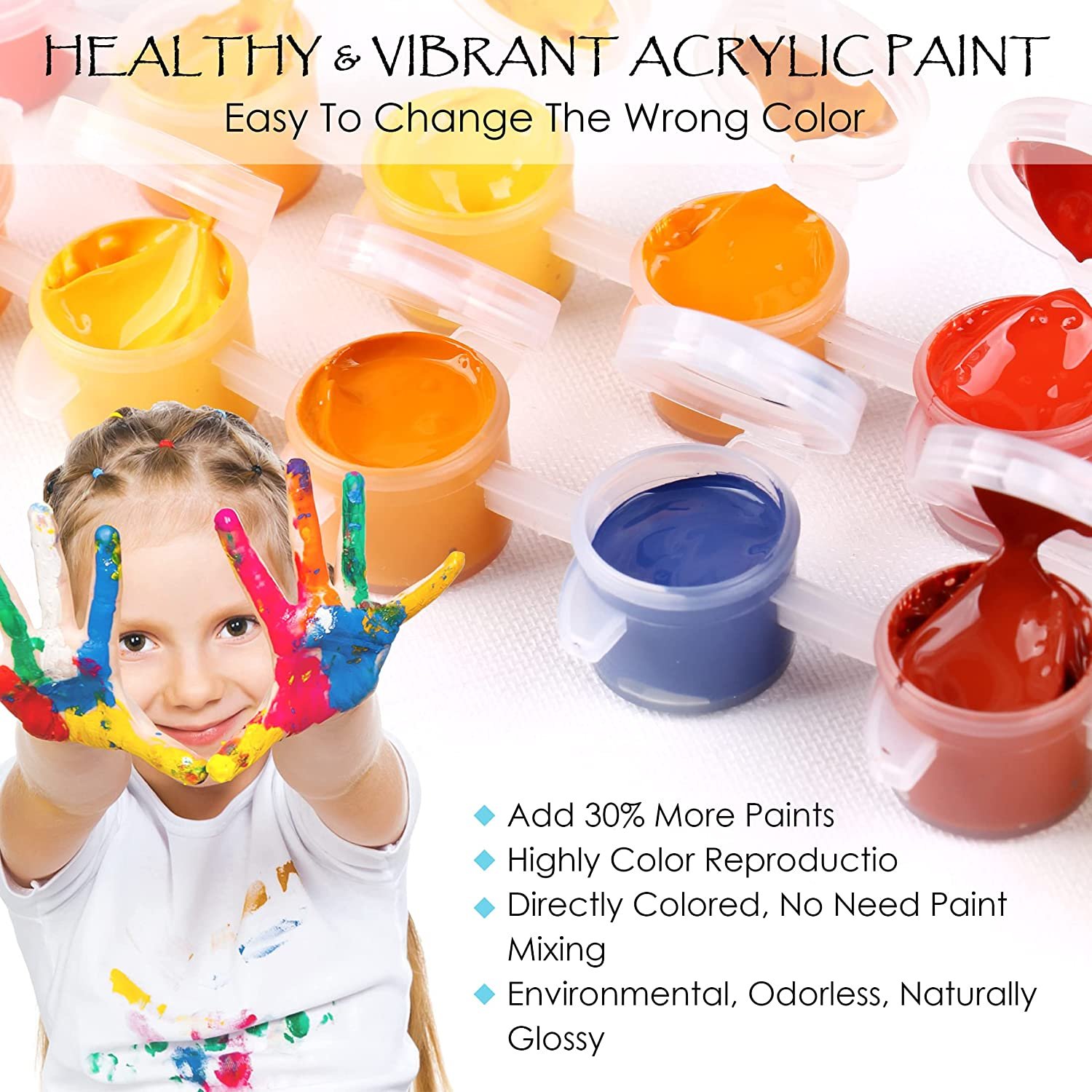 🎨RELAXING AND JOYFUL - No need to have any art related skills, just follow the simple instruction and create magnificent art pieces.it will let you set aside your worries, relax and decrease stress while strengthening the painting talent.

🎨 DIY AIL PAINTING KIT BRUSH - Three different sizes of brushes can meet different needs, for the large part, you can use the larger brush to paint, and for the small part, you can use the smaller brush to paint; you can use the smaller brush and easily complete ultra-fine lines and details to ensure the highest quality and maximum comfort NOTE: Please clean the brush when you change to another color.

🎁PERFECT GIFT - If you're looking for a great gift for mom, dad, grandma and grandpa, kids and teens, Paint By Numbers kit (or even your own finished masterpiece) is the ideal solution!
How to paint

Package
Black and white canvas*1 Pigment Sticker*1 Drawing*1 Hook*2 Brush*3