If you love fishing, hunting, spotting wildlife, or you just want to keep a watch out for intruders after dark, night vision binoculars or goggles can certainly help you do that. 
Just like ordinary daytime binoculars, night vision goggles allow you to see at a distance, but unlike the first ones, they have a built-in infrared illuminator (IR), which lets you identify targets in total darkness.


When normal people choose to tuck away and slumber, you choose to own the night. At this time, you need night vision goggles, which can help you better experience the fun of night observation.
 Clearly See in 100% Darkness  
Digital Night Vision Goggles & Binoculars are great for many applications including night hunting, reconnaissance, security, surveillance, camping, boating/fishing, bird watching, camping, wildlife observation, search and rescue, and video recording in continuously changing light conditions – from dawn to absolute darkness.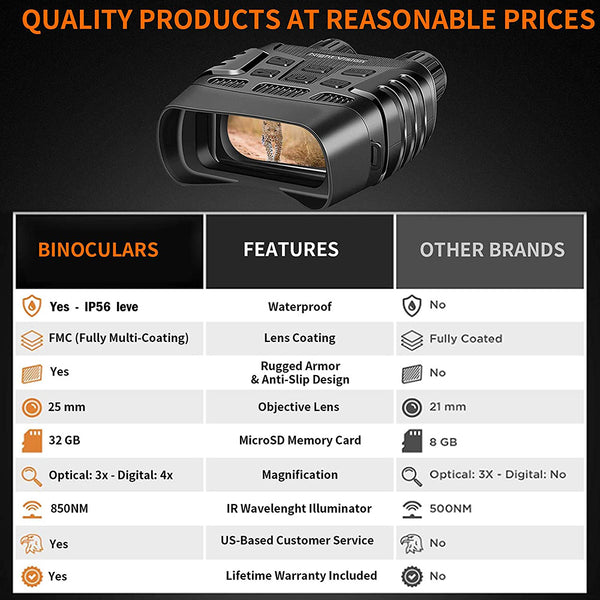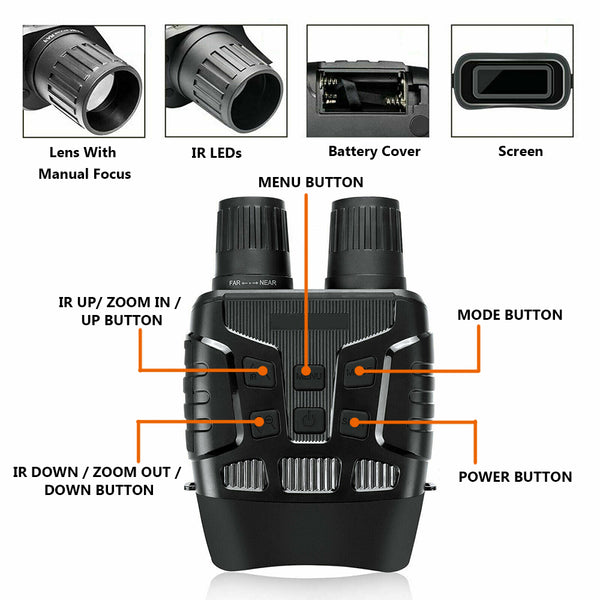 ★ Clearly See in 100% Darknes
★ 

Multi-functional Night Vision Binoculars for Day & Night Use
★ 

7-Level Brightness via Built-in IR Illuminator
★ 

4 x Digital Zoom
★ 

Power Save Feature & Long Running Time
★ 

IP54 Waterproof
★ 

Screw Thread for a Tripod Mount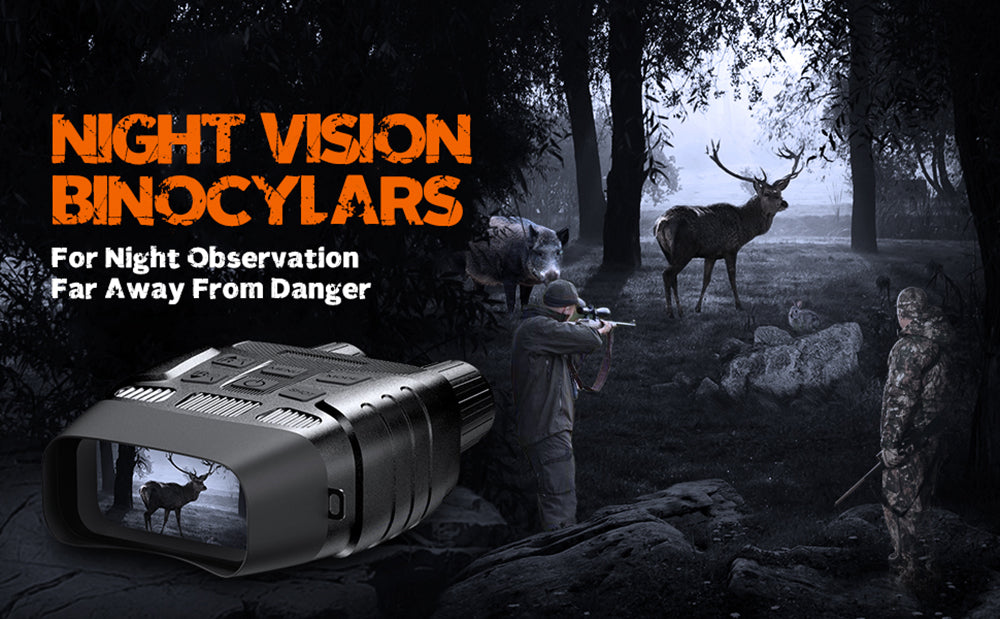 ★ 

What's in the Box?
Night Vision Goggles

1* 32GB Micro SD card

1* Zipped Bag

1* Neck Strap

1* User Manual

1* USB Cable