This amazing tool allows you to graft plants together and cut branches easily!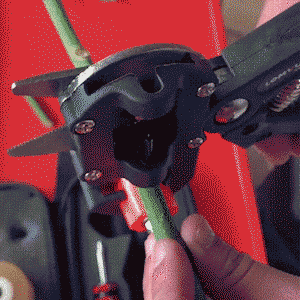 Perfect for fruit trees or growing a beautiful garden!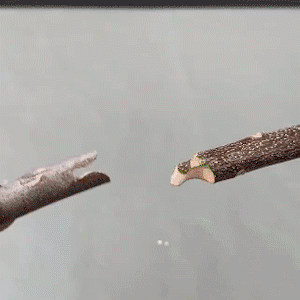 Similar to organ transplantation in humans, you can combine parts of two different trees to form one functional individual. The benefit An exact genetic duplicate of the top tree.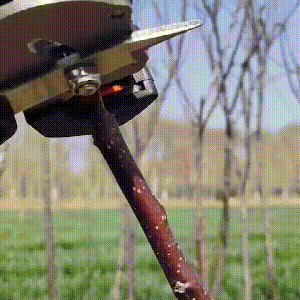 This means that if you have a tree that is harvesting incredible fruit every year, you can create an exact copy using this grafting technique to effectively double or triple your harvest.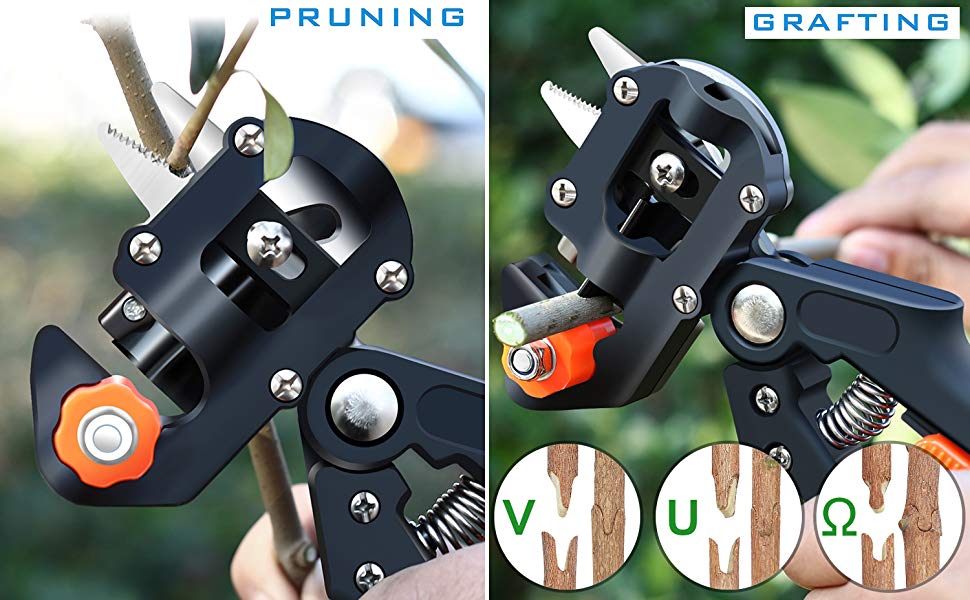 Features:
Made from #45 steel shear blades, high strength ABS plastic, SK5 double edge cutting blades
3 replaceable grafting cutting blades (Cut/U-Cut/V-Cut/Ω) for precise and clean cutting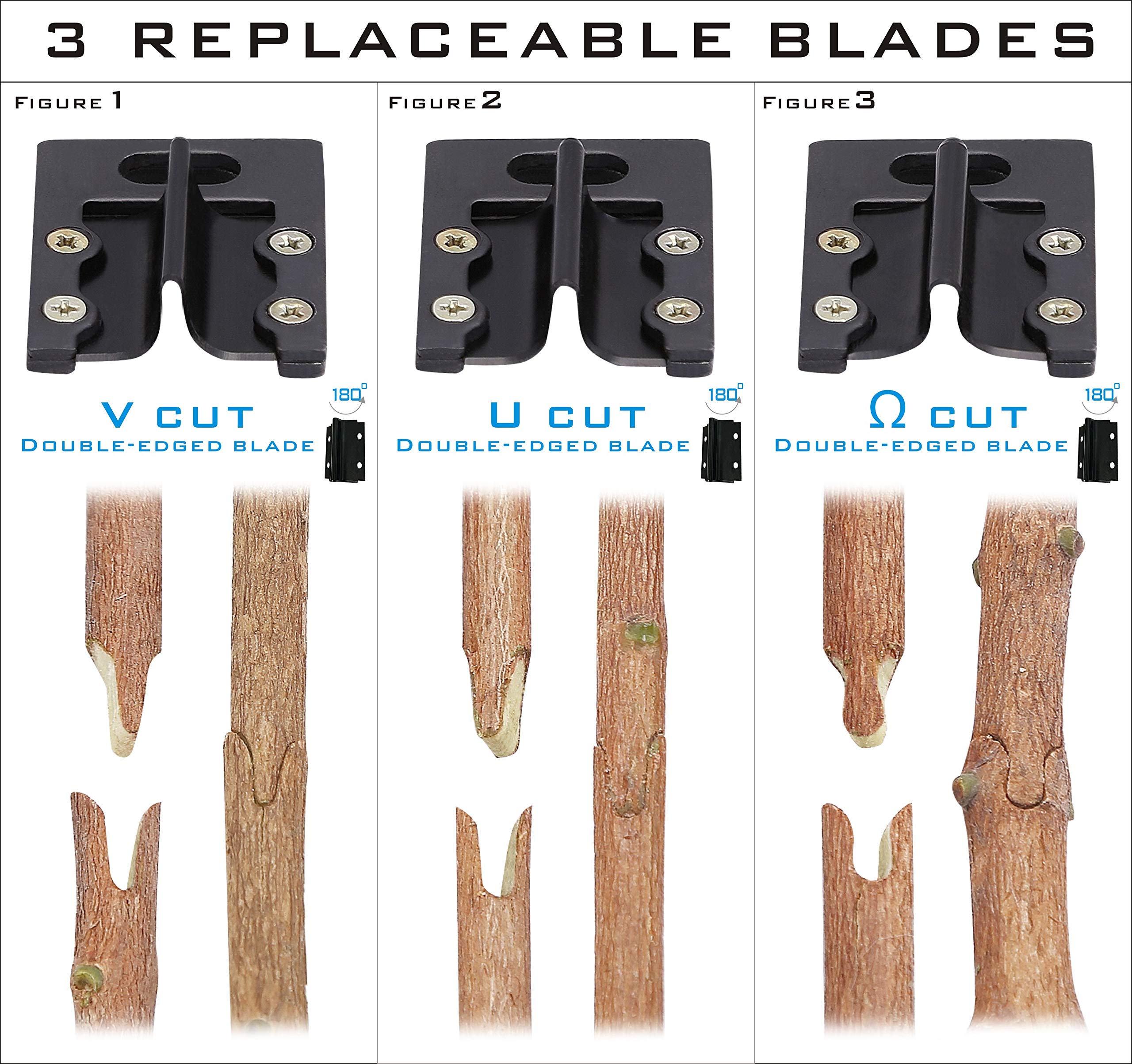 Pruning blade (1/8" thick) is ideal for cutting leaves, twigs and stems without changing tools
Able to cut twigs from grafted plants from 0.3 to 1 cm in diameter
The cuts of two types of wood will fit together perfectly for maximum contact with the cambium, greatly improving survival rates.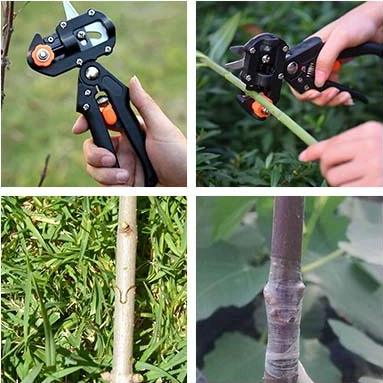 Features:
Materials: Steel #45
Weight: 400g
Color: black
Cut the diameter of grafting stocks from 0.3 to 1cm
Size: 21*12cm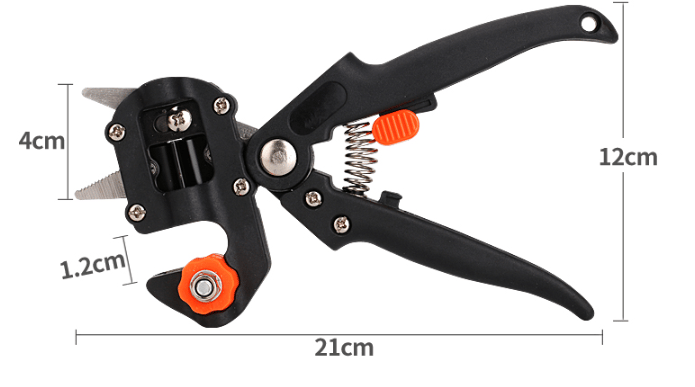 Package includes:
1 X grafting cutting tool for fruit tree shears
3 blades
1 key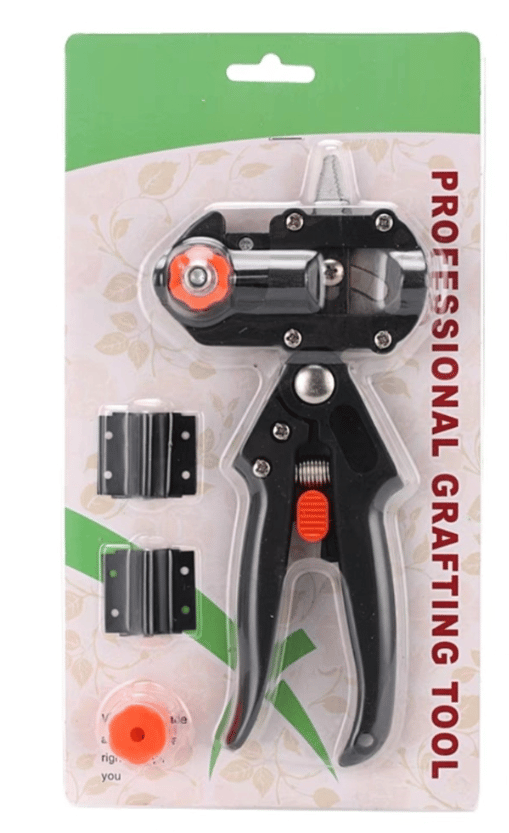 How to use:
Step 1:

Hold the rootstock in the grafting tool and squeeze the handle to make the cut, repeat this step to cut the stem of the donor plant. Make sure the groove is cut into the parent plant.
Step 2: Slide the donor stem into the groove of the rootstock, making the cut surfaces as coincidental as possible. If the stock and donor plant are not the same size, match only on the side.
Step 3: Place the sterilizing material around the joint and tape it down, the sterilizing material will protect against bacteria and weather.
Step 4: Use the pruning shears to cut off unnecessary branches from the plant.
Step 5: The grafting tool with "V & U & Ω" blade and the end of the blade can both cut, the one-piece blade can be used as a two-piece blade, so you would have a total of six pieces.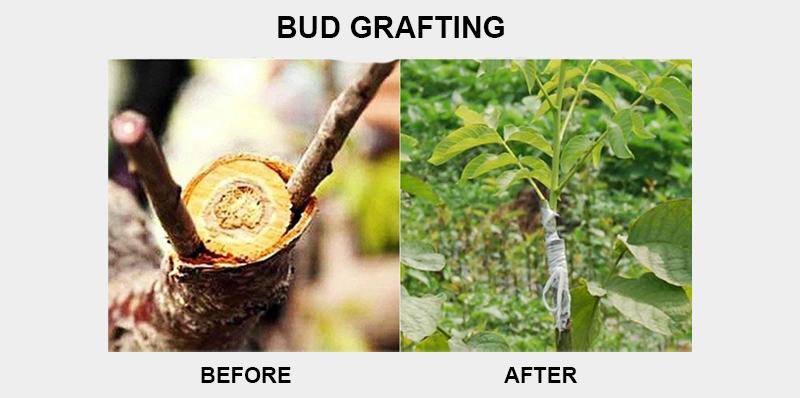 Notes:
Due to manual measurements, please allow for slight deviations in measurement.
Due to different display and lighting effects, the actual color of the item may be slightly different from the color shown in the image.