Mirror Ball Handcrafted Reflective Foam Desk Vivid Cherry Figurine Ornament Office Decor

Description:
What this reflective disco ball in the shape of a cherry can offer you is a square mirror surface, which can create a happy atmosphere for your party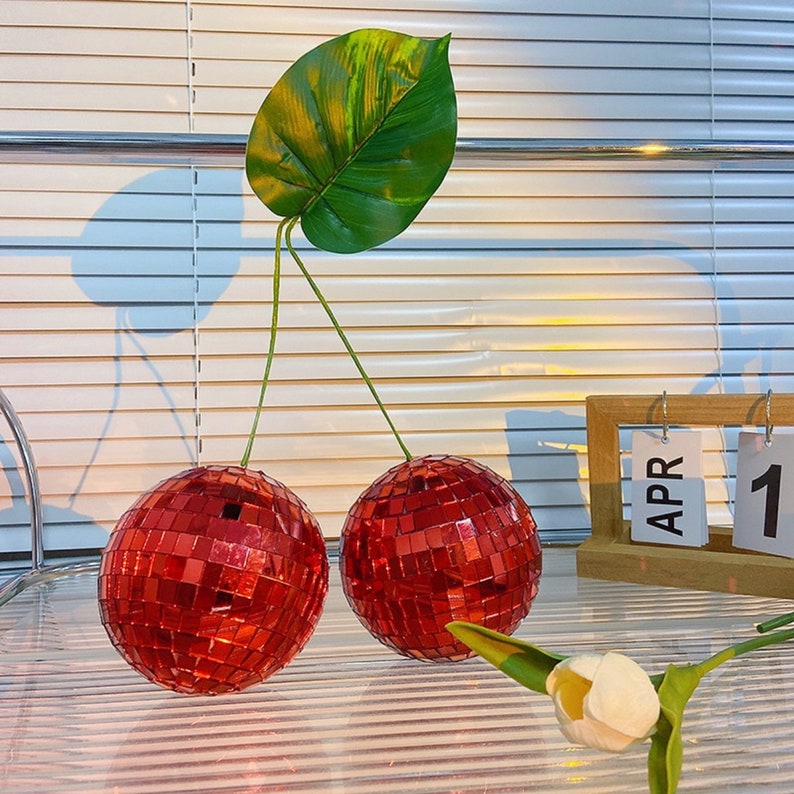 Not only is the cherry figurine can be used as a gift for friends, it can also be used as a desktop ornament.

Made of foam, glass sequins and artificial leaves, it is lightweight and eco-friendly.
The disco ball is available in 2 styles and 2 colors.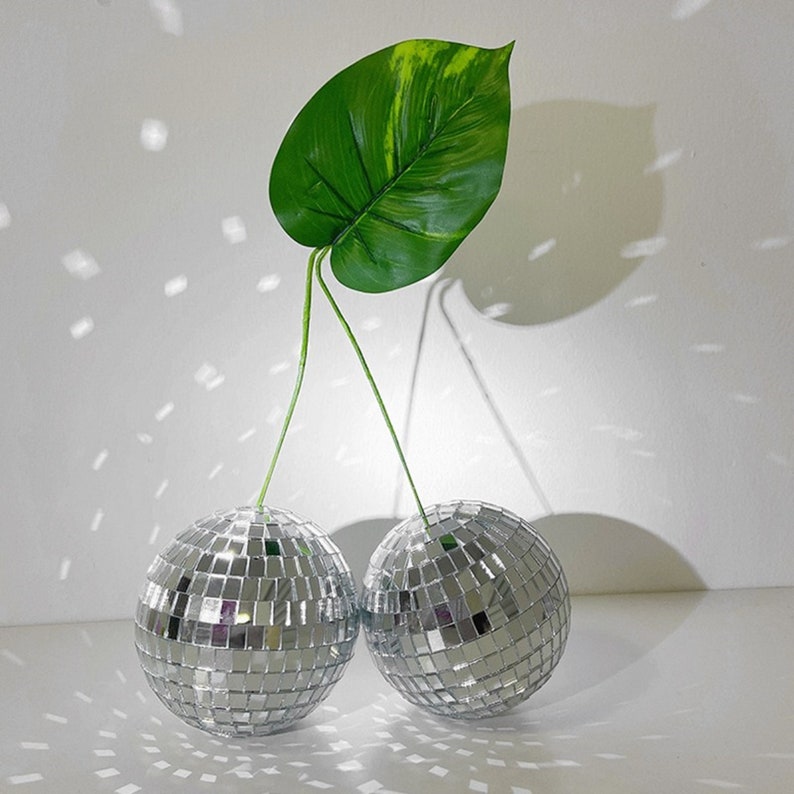 It is suitable for decorating disco, living room, bedroom, dorm, party, restaurant, KTV, etc.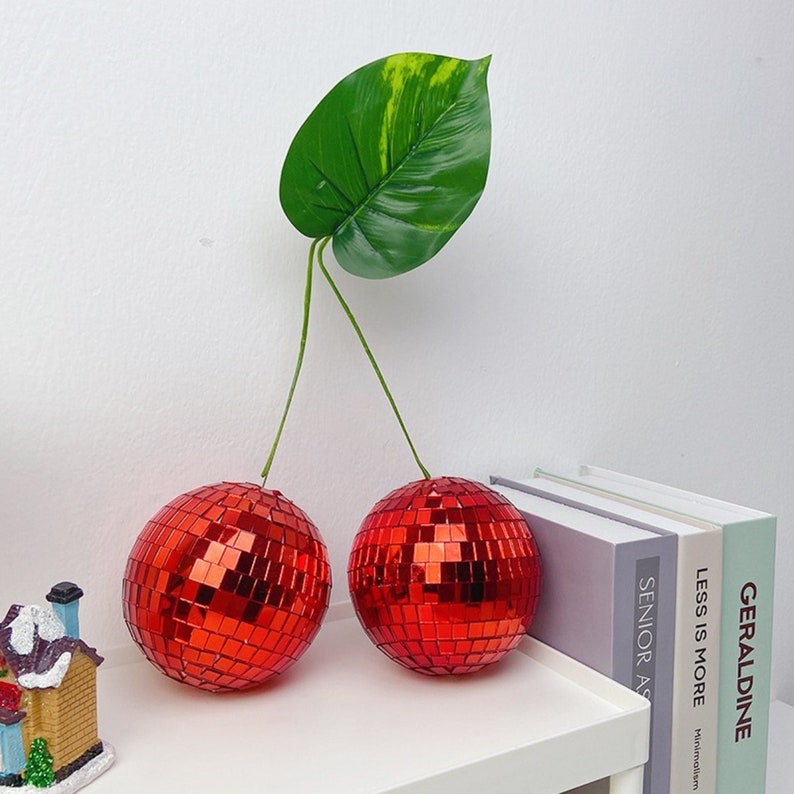 Material: Foam, Glass Sequins, Artificial Leaves
Size Details:
Style A: 10cm x 10cm x 30cm/3.94" x 3.94" x 11.81" (Approx.)
Style B: 20cm x 20cm x 30cm/7.87" x 7.87" x 11.81" (Approx.)