Add personality to your home and put a smile on the faces of your visitors.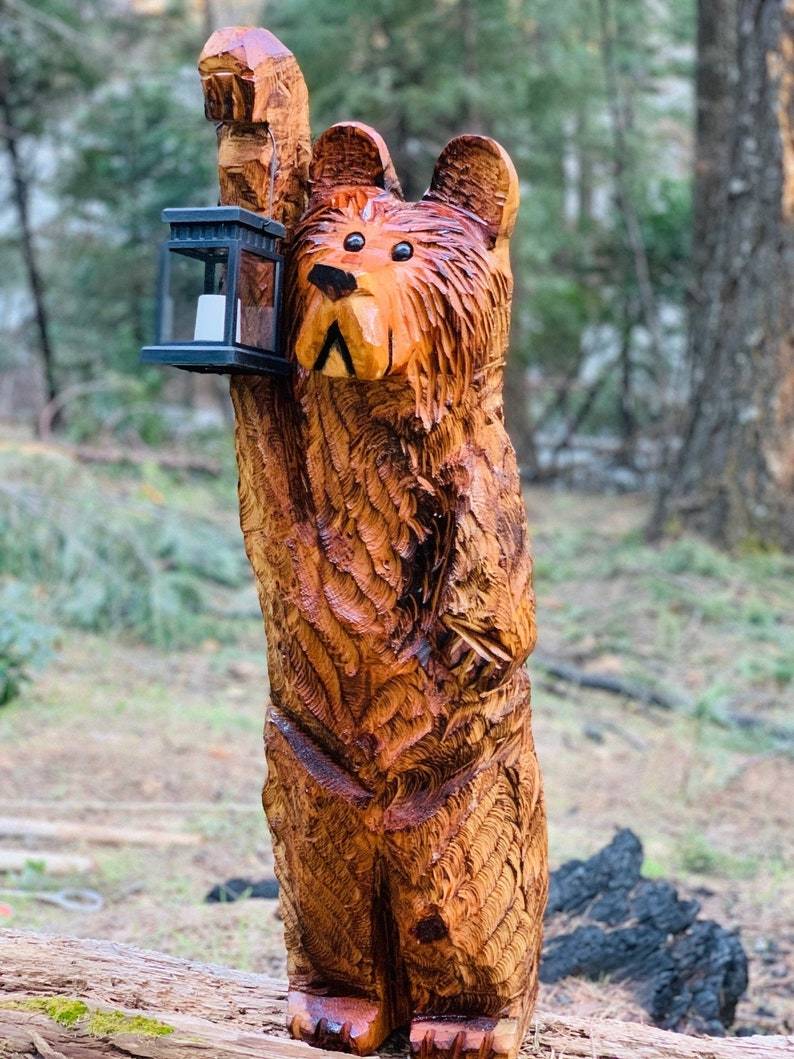 Each bear is painted with weatherproof stains to protect it for years to come. It is waterproof and shimmers like a real candle.
Each bear is unique but these pictures give the general idea of how they will turn out.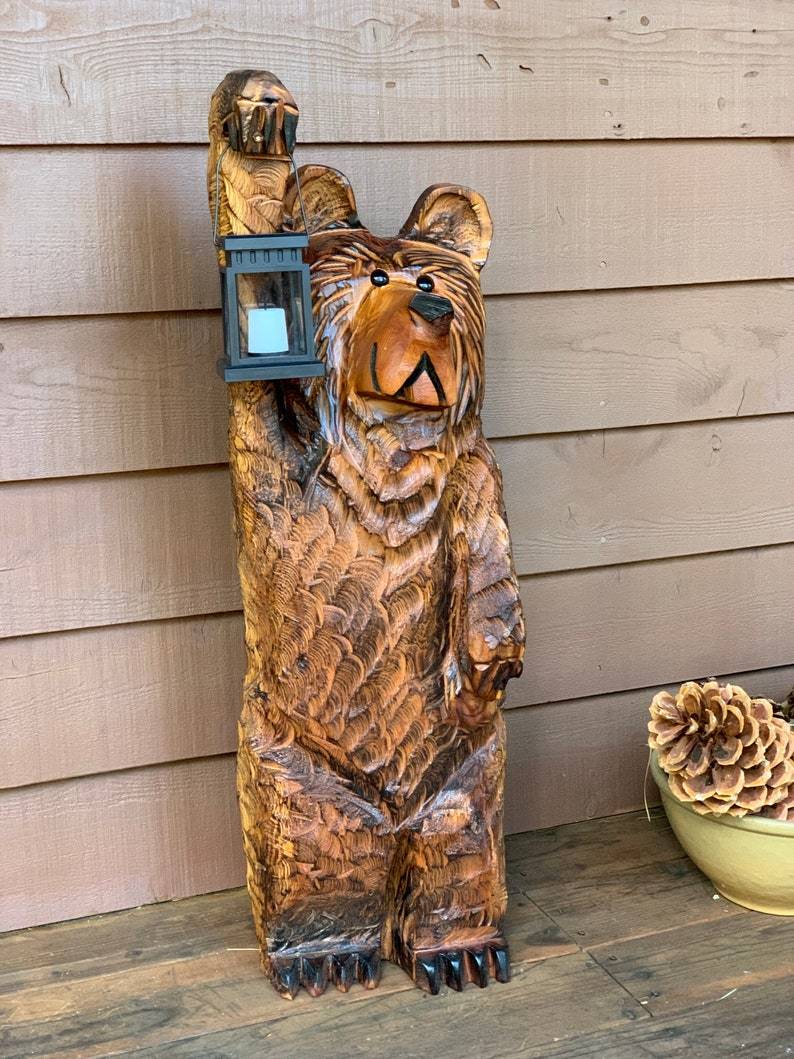 Every order is professionally packed/insured.size
I do my best to prevent cracking on the carvings, size,20*12*8cm however,Product weight: 240g, products may contain small cracks. These are no cause for concern.