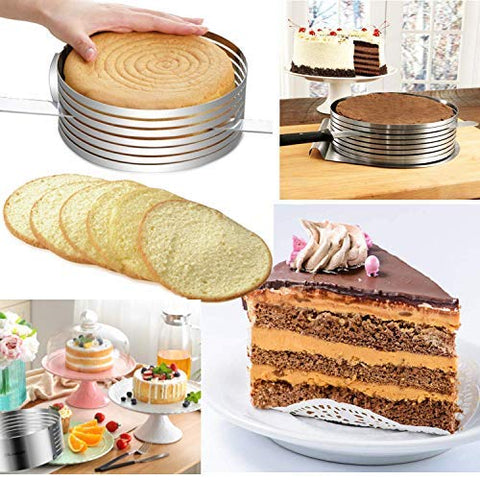 🍰 𝗙𝗼𝗼𝗱-𝗚𝗿𝗮𝗱𝗲 𝗠𝗮𝘁𝗲𝗿𝗶𝗮𝗹 - Made of full 430 stainless steel, Oranlife Cake Leveler is thicker and more stable !! Reusable, Easy to clean, High temperature resistant and Corrosion free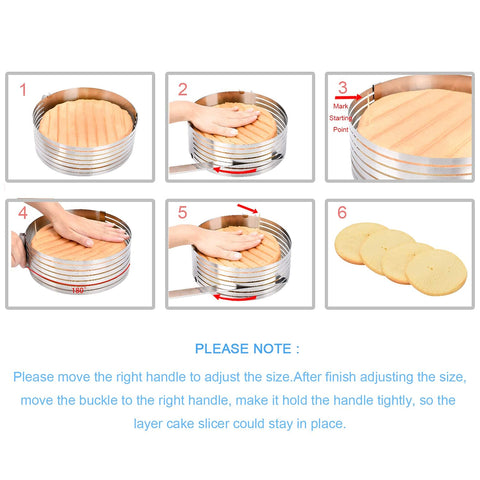 🍰 𝗢𝗻𝗲 𝗦𝗶𝘇𝗲 𝗙𝗶𝘁𝘀 𝗠𝗼𝘀𝘁 - This adjustable cake ring accommodates cakes from 23-30cm / 9.8-12.2 inch, height: 8.4cm / 3.4 inch. It can be used for cakes of various sizes.
🍰 𝗠𝘂𝗜𝘁𝗶-𝗣𝘂𝗿𝗽𝗼𝘀𝗲 - Suitable for cutting mousse cake, baking cake, bread, biscuits, biscuits, chocolate or other.
🍰 𝗜𝗱𝗲𝗮𝗹 𝗳𝗼𝗿 𝗚𝗶𝗳𝘁 - With an exquisite color box, Oranlife Cake Slicer Ring is Creative gifts for lovers, children, friends