Tired Of Seeing Your Kids Spend Hours In Front Of Screens?
Children tend to spend endless hours in front of their screens more and more. This exposure can interfere with the proper development of their brain capacities and can be felt throughout their lives.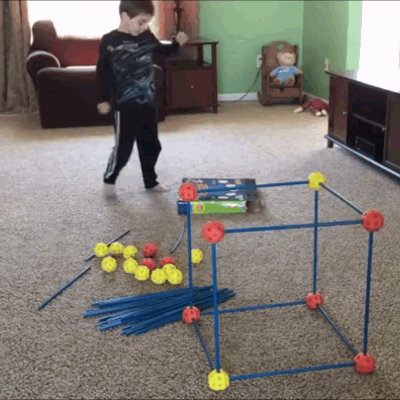 Let your kids become the architect of their playroom
If you ever wanted to construct a skyscraper, rocket or a pyramid as a child, now you can! FortBuilder is a unique building set that gives your kids the power to construct anything from scratch. Using the versatile sticks as beams and balls as connectors you can build anything from elaborate forts, cave, play tent, rocket, house, igloo, princess castle, tunnel, and more.You create the playground around all the fun will be had!
Build, play, tore it down and repeat, FortBuilder never loses its ability to intrigue the minds of your kids. It is time to build your very first fort, cover it with a blanket and explore it from within!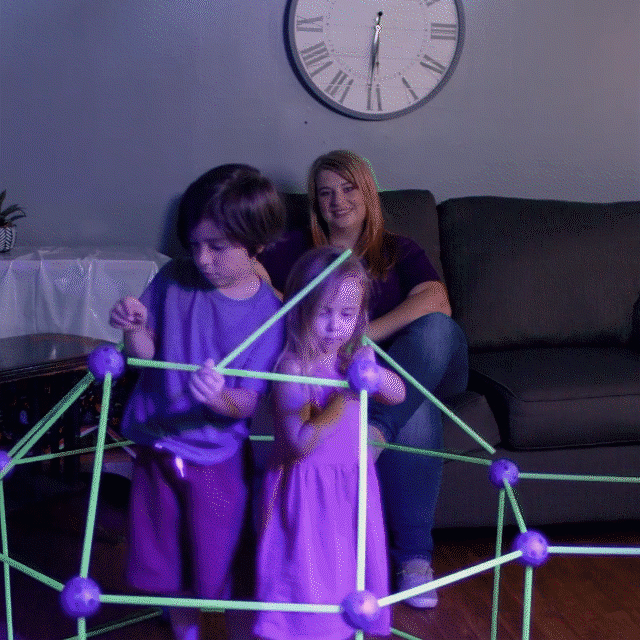 🔥 A CREATIVE GAME
OWN DEN KIDS  is a kit of 51 construction sticks and 36 connecting balls that allows children to create the structure they imagine. A tipi, a tent, a castle ... Your child will be able to stimulate his creativity and gain self-confidence by seeing his ideas come true.
👍 EASY TO ASSEMBLE
The kit is made so that each part is easy to use for assembly and disassembly. By building different structures, children will also develop their hand-eye coordination and motor skills. Ready to follow him for moments of sharing away from harmful screens?
💪 RESISTANT
Fort Building Kit is specially designed for the most energetic children. The plastic used is reinforced to resist all the little monsters. Recommended from 5 years and over to channel children while stimulating their creative mind.
🎁 GREAT GIFT IDEA
Out of inspiration for a Christmas present? Fort Building Kit is a gift that is sure to please and help the child to grow well. The latest kits are currently on sale!
RECOMMENDED BY PEDIATRICS
This kit is regularly recommended in hospitals for children who are in rehabilitation. The ease of use and the endless possibilities play on the esteem of the child who feels valued.