Kids love it and will play for hours.

This game will make the whole family happy,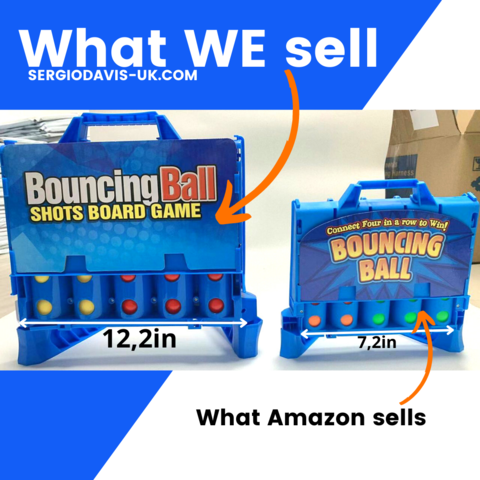 Yes, we don't sell you the tiny one
There are many competitors selling the bouncing ball game.
But beware, it is not at all the same size as ours.
Ours is much more suitable for children and adults.
And we don't charge you for shipping.
Easy to use: