WELL CONSTRUCHED
The Stretchy Stackable Bangle Bracelet Set Made of High Quality Environmental Material, Feature Multiple Layers of Beautiful Metal Objects, Acrylic Beads, Natural Stone Beads and Rhinestone. Smooth Surface Without Sharp Corners, Bright Colors, Comfortable And Beautiful to Wear. Adjustable Bracelets Connected With High-quality Elastic Rope, have no pinch when stretched out, Perfect Size for Women And Girls, Not Easy to Break, Easy to Put On And Take Off.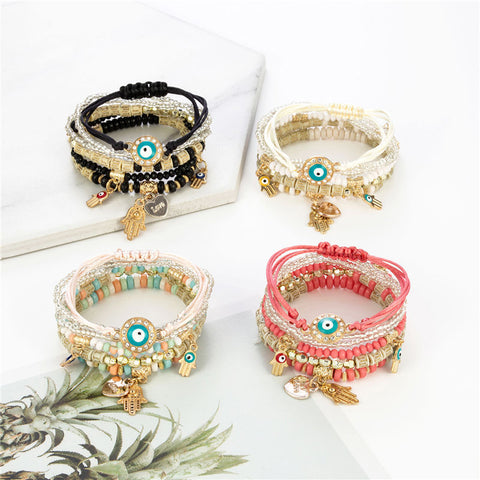 STACKABLE FREELY
These Delicate Bead Bracelets Designed by Trendy Items, Over 22 Pieces Different Colors and Styles Bead Bracelet Can Be Free Collocation, They Can Show Different Personal Charms By Used Alone or in Combination, Each of Which is a Unique Design, It Can Bring You More Color and Joy in Your Life and Make You Wear Different Combinations of Fashion String Bracelet Every Day, To Show Your Personality , Don't You Want to Share it With Your Friends.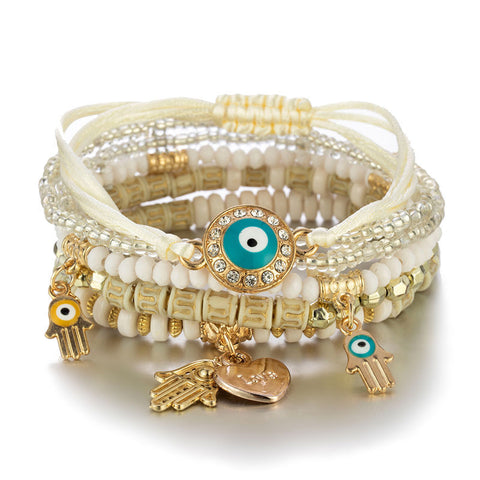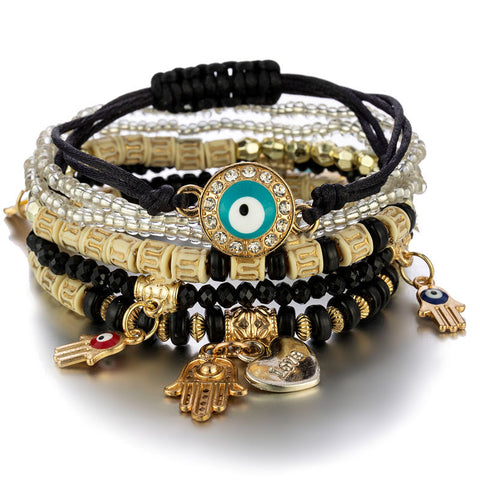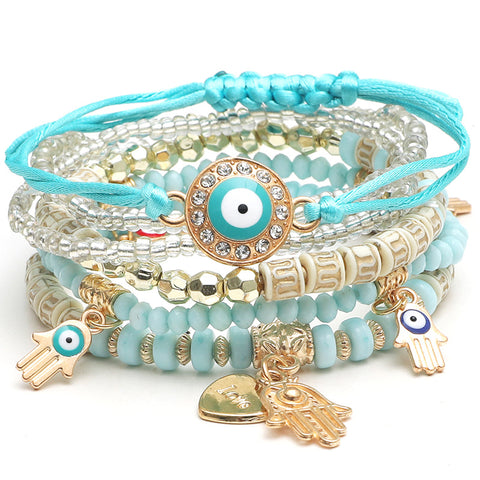 These Charm Bead Bracelet Set is a Wonderful Jewelry For Women, In Any Season,Which Has So Many Opportunities to Go On Holiday, Party, Wedding, Wear This Charm Bracelet, You Must Be The Most Attractive Person in The Crowd, Handmade Beaded Bracelet Set Have Multi-color Can Meet You Everyday Need.