The spring bee sunflower wreath is perfect for anywhere in your front door or house. If you are looking for a wreath that you can see from the street and will surely bring a lot of appreciation to your neighbors, then this wreath is for you.Bring your front door some happiness.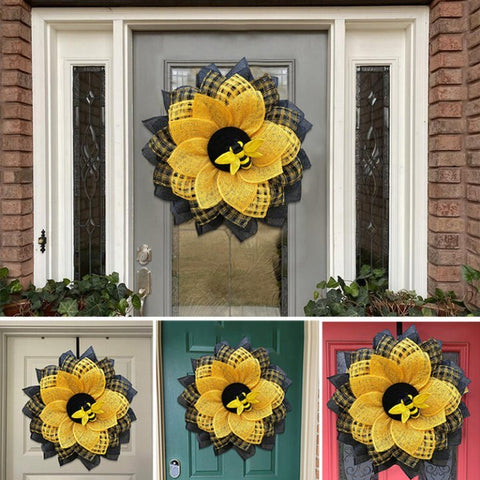 Hang Artificial Sunflower Wreath with Bee Artificial Flowers for Home Decor Indoor Outdoor Hanging Ornaments for Front Door Bedroom Wall Window Home Office above your fireplace, place it on your front door, or on a living room wall.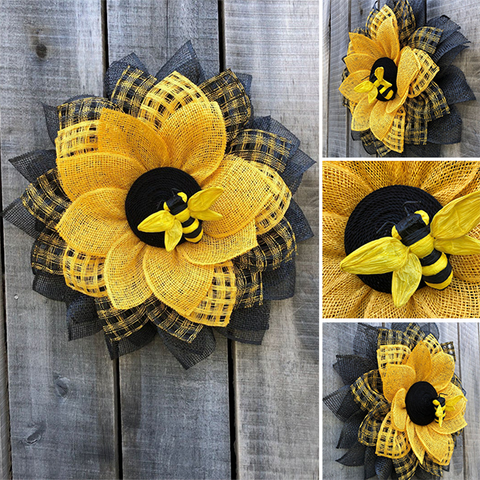 The Leaf Bee Sunflower Artificial Wreath Decorative Springtime Flower Wreath can be used indoor or outdoor making it a versatile decorating accessory.

Display Easter Wreath with Cross Bee Garland Burlap Bow Spring Wreath outside all day long with no worry about the changing weather conditions.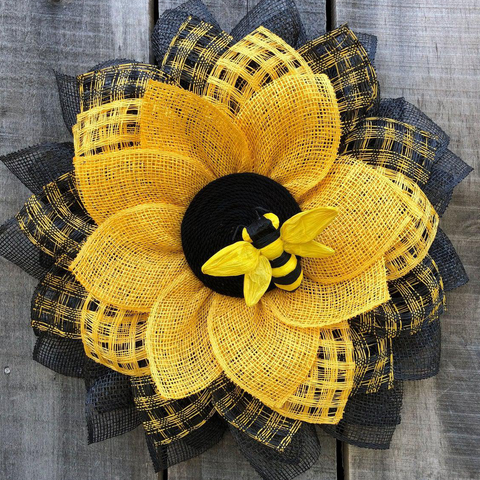 🌷Size: The measured value is approximate, from tip to bottom> tip to tip of leaf, stem, vine, grass or bow, as shown in the picture.
21.7 inches * 7.2 inches deep (this is the size including the flower, and the rattan treaty is 16 inches)


🌟This beautiful bee wreath is sure to put a smile on the faces of your visitors, and it can be sent to you now! 🌟