The cutest roller coaster ever! The best holiday gift for family and friends!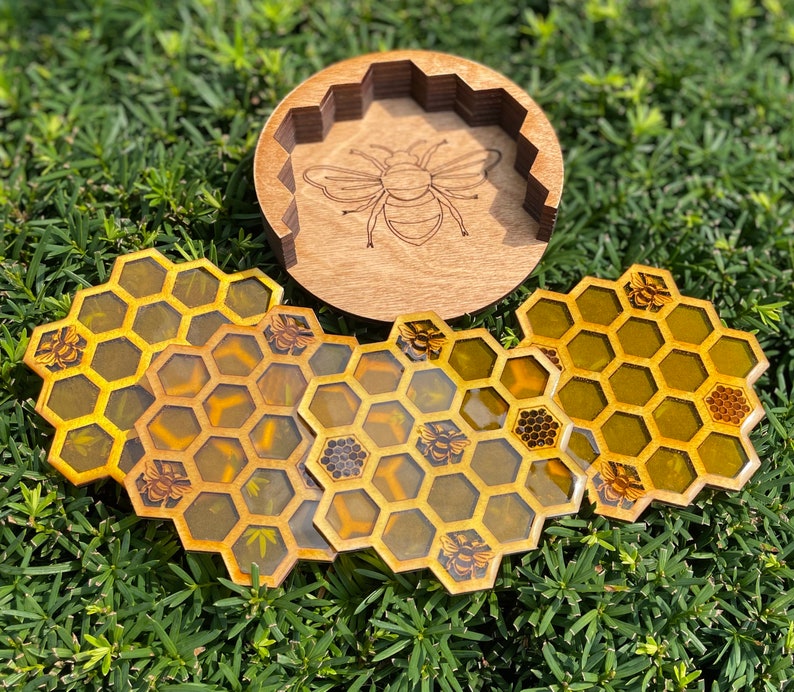 This is a set of four handcrafted resin-filled honeycomb bee coasters with matching coaster holders. Each wooden coaster is laser cut and engraved, then filled with epoxy/resin similar to real honey!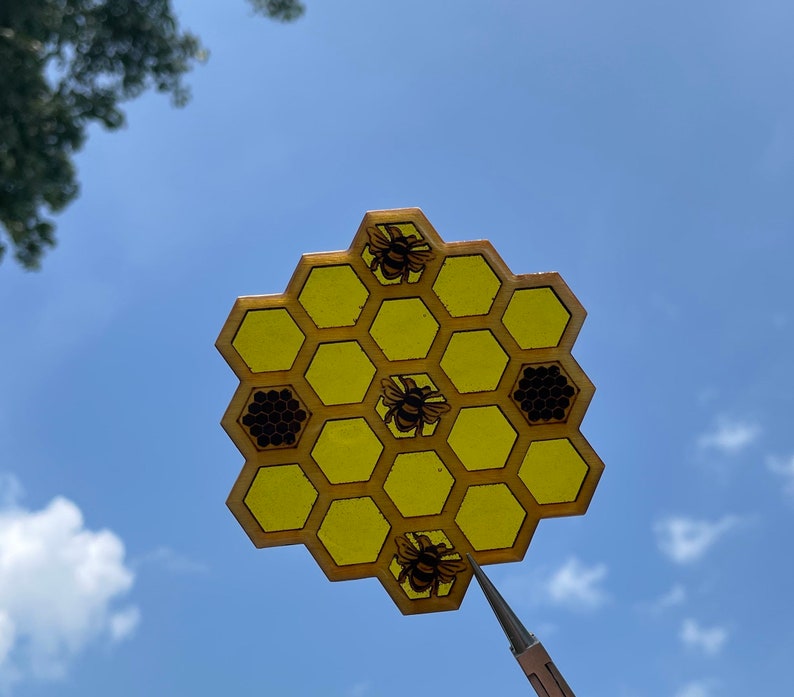 Each coaster holder has six layers of stacked Baltic birch plywood. They are sanded, stained, laser cut, laser etched/scored (bees on the base) and protected with a sealant spray. The stand is approximately 4.25 inches in diameter and 0.75 inches high.